Earlier today, I asked my husband if we could go out and bring some of our dogs for a walk. We have 10 dogs total and as much as we want to bring them all for a walk, that will be such a challenge so we had to do it by batch. For this dogs' day out we brought with us Tinker, Krusher, Pepper and Matty. Matty being the newly adopted, is his first time to go out with us. We plan for the rest of the pack whom we weren't able to bring today to have their turn next week.
Tinker, my 1st female dog who happens to be a tripawd(three legged) seems to be the one enjoying the most as she was put off leashed and run around the grasses of Camp John Hay. If you want to ask why she only has three legs? She had a nasty tumor in one of her legs when she was only 2 years old. ( she is 8 now). The tumor turned out to be malignant and her affected leg needs to be amputated to prevent the tumor to metastasize all over her body. I am thankful through God's grace that the said tumor never recurred. I have nothing but praises for the Lord Almighty for hearing my prayers for Tinker.

I remember sharing this bible verses, my prayers and my worries during that time we are battling with Tinker's scary tumor: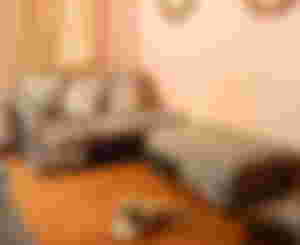 When we got home, I was trying to post at Facebook a video of the dogs' fun day out when I noticed that Facebook allows you to add music in every video or photo you want to upload and I came across this fun song by George Ezra. Since I can't post here a video from Fb, i'll use Vimeo with the help of Tiktok to show you my dog's video and the song I am referring to.
This song of George Ezra is entitled Budapest. I only came to learn about this singer a few years ago and I could say that he is one of the most underrated international singer. His songs are mellow with an impact to every listener. For the song Budapest, I had to google its lyrics to learn that it also has a very nice message of leaving everything he has if it meant having to be with his beloved. In so much ways, I can relate to giving up a lot to my loved ones and even my dogs. When it comes to my dogs wellbeing and welfare, my husband and I made a lot of adjustments and sacrifices for them. If i hadn't go through the lyrics I would mistakenly hear the words: "I'd leave it all" and "I'd lose it all" as simply mumbling it as dosido 😅
My house in Budapest
My hidden treasure chest
Golden grand piano
My beautiful Castillo

You
You
I'd leave it all

My acres of a land
I have achieved
It may be hard for you to
Stop and believe

But for you
You
I'd Leave it all

Give me one good reason
Why I should never make a change
And baby if you hold me
Then all of this will go away

My many artifacts
The list goes on
If you just say the words
I'll up and run

Oh, to you
You
I'd leave it all

Give me one good reason
Why I should never make a change
And baby if you hold me
Then all of this will go away

Give me one good reason
Why I should never make a change
Baby if you hold me
Then all of this will go away

My friends and family
They, don't understand
They fear they'd lose so much
If you take my hand

But, for you
You
I'd lose it all
A very nice song right? That's how the crazy beautiful furmom's Friday went. Full of furbabies as always. I hope you had a good TGIF as well. 💕