For the first time in my life, I felt the need of aiming high with confidence. I never encounter this kind of feeling before that I always get excited to communicate with people through writing. It is my sweet escape from everything and my way to express the thoughts that I have in my mind. And now, being able to learn new thing with all of you is the best thing that happened to me this year.
You may say that this kind of thing is just a small achievement to some but it was like a winning lottery to mine, the feeling is the same, nervous, hoping, and excited. I got nervous because somehow, I don't have enough confidence yet I tried it anyway and hoping that I will achieve it soon. I can feel the excitement too for the reason that I always imagining things or think out of the box that will go beyond the limit. When I wanted to have $100, I am exaggerating to 1 BCH, that is how excited I am.
And now, here I am taking a new step to go up again. Climbing while avoiding all the hindrances and think carefully of every step that I make. I also started with nothing, zero balance, just my laptop and I then started to compose and express without aiming but just sharing how I fee yet look at me now and how far I become today.
Your own journey that even yourself is amazed, did I really do that? Is that me who they acknowledge and appreciate? wow, it is a great feeling indeed. Let me share another step of climbing to the top.
September 10, 2020 - October 2020.
My first step of discovering and exploring read.cash @carisdaneym is my first account. I stopped writing and focus on my studies. (I already deleted some of my articles there)
December 2020
Visiting my abandoned account and finally discover the beginning of noise.cash. I found myself creating an account there and finally reunited with some of my fellow read.cash users before. And then after one week, I feel the urge of writing again.
January 03, 2021
The broken ladder was fixed and the climber is ready to take another step. The beginning of carisadaneym2. In the year of learning more about bitcoin cash and other cryptos I started to publish my very first article which is "How I earned more than $25 within one week with noise.cash and read.cash" the most viewed article of mine that got 233 views.
January - A $100 in a month followed by A $100 in BCH Achieved!
February- Me towards my $200 in BCH Goal this month and Bitcoin cash changed my perspective in life. Then at the end of the month of February, The $200 in BCH achieved.
March - I aimed to make my $200 into $300 and also, I become an official member of the Club1BCH.
As of writing today I will be announcing that I finally achieved the $300 in BCH!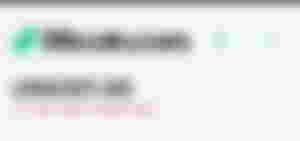 Sorry for the delayed update, I was busy with some stuff. The screenshot was taken yesterday at noon. And yes, I am so grateful for this, thank you bitcoin cash community, and for all people and bots who supported me to make this happen.
April
For the Month of April, my earnings will go directly to my Wallet for the printer since that is my goal for this month. April Goals, thank you BCH

"I do believe that hard work is one of the best keys to prosperity in our life. I always say to my friends, family and relatives that I want to dream big, I want to aim high to achieve the things that I wanted and make my dreams come true. For the month of April, I will be focusing on this one. The balance that I have here comes from my read.cash articles, tru writing that I was able to express myself, I also had a chance to earn big. I am so thankful that I discover the Bitcoin cash community because without it, I am still drowning in my thoughts that keeps me down. My boss and customers always degrade me and to all the people who don't believe me. Their action towards me became my motivation to continue."
That is what I posted in my noise.cash account so early in the morning. And let me show the balance that I have as of now.

Oh well, the BCH is pumping. The first 2 wallets are for my 1 BCH Goal, the third one is for my printer of course and the NFTs wallet is almost gone haha maybe it's because I invested it to accumulate more profit by trading NFTs at jungle. Oh, I almost forgot my noise.cash earnings are going directly to my coins.ph wallet to support my internet connection and my mini e-loading business. I am also excited to share how I help my family like for example, I was the one paid for our gas for cooking (I don't know how to call it but I know it's a gas hahaha) and just to add another thank you to all of my subscribers out there, hey? are you real or spammers? hahaha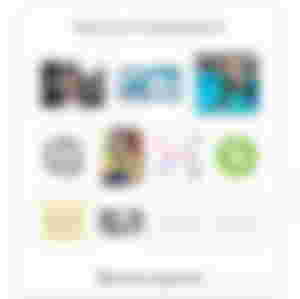 My favourite author of sharing thoughts with philosophical views, a good friend of mine who was there when I was feeling demotivated🤧🤧🤧 @lucas
The first user I remembered because of my fave Doraemon 🙄 @Laurenceuuu my very first friend at noise but he doesn't want me to be his friend. Idk, just ask him😝
My @sassysissy girl, uh she's busy with her life now but I know, she visits read.cash when she has some time.
A newly found friend and a good author/detective @meitanteikudo thanks for the sponsorship :)
One of my inspiration @bmjc98 already said to her why and how she inspired me a lot.
To @Angel_183 cutie Jackie and my tutor and detoken buddy😝 now we are on nfts haha more to comeee🤑💚💚💚
@Vincenzina and @MudaKing super newly found good authors!!!
SPECIAL MENTION
Ruffa chan😝 senpai Constant, kli4rd the great🤓, someoneyouknow, eonnie meyzee 💚 (arigathanks!!!!!)
And more users to mention🤣 please include yourself here, even tho this is your first time reading my article, you cannot escape my cuteness, sorry for that!
And of course, last but not least joining this club #Club1BCH motivates me to achieve my 1BCH GOAL thank you @PVMihalache for creating this club together with ate @Eybyoung and other members of this club. More BCH to come!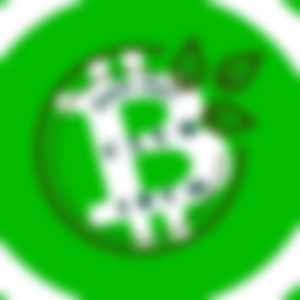 Author's Note:
Thank you for reading, God bless!