Hi read.cash people!
How's it going? Do any of you have pending or cancelled travels due to this pandemic? Nah, even me too. We we're about to book and travel to Boracay, however due to Covid-19, we decided to cancel it and just stay at home. We need to make sure that we are safe, if it's not necessarily needed to travel to other places, don't proceed. Once everything is okay, we can definitely travel soon. To any places that we want to be. For now, let's just stay at home, okay? 
Anyhow, this blog that I'll be sharing to you is all about my experience as a Tour Guide in our place, Cebu City. Yes, I was hired by my friend to be their tour guide for 2 days with her family from Manila who are currently visiting and exploring Cebu City. Now, let me share with you the places they visited on our 2 days Cebu City - Part 1
Basilica Minore del Sto. Nino de Cebu / Magellan's Cross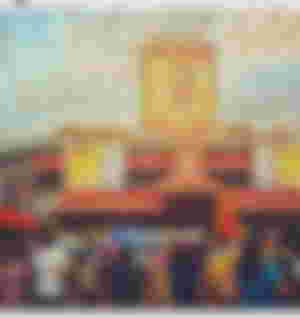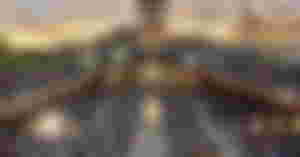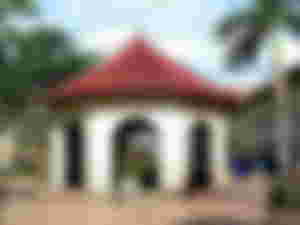 Our first destination. Did you know that Cebuanos are very devoted to this miraculous child Senior Santo Nino? Myth said that Senior Santo Nino protected and saved the entire Island of Cebu. Yes, we are very much devoted to this Santo Nino in which we do have a traditional celebration every third Sunday of January to honor him and that was the biggest and grandest traditional celebration here in our places and it's called Sinulog festival. It has a dance ritual that will represent the culture and story of each places here in Cebu, street dances all over CebuCity and there's also a Novena Mass in honor of this Child Christ for straight 10 days. You might want to check your calendars on this because most of the time, all the hotels here are fully booked during Sinulog.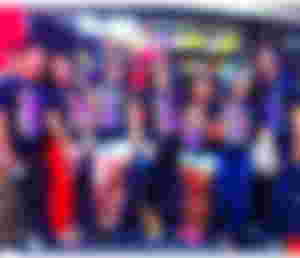 Fort San Pedro (near Plaza Independencia)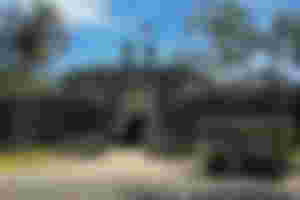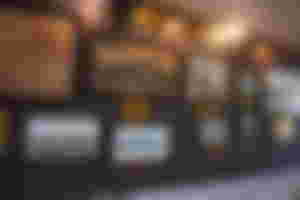 The oldest Fort in the Philippines. This is also a historical place that you can visit because it served as a military defense structure during the Spanish time under the first Governor-General of the Philippines Miguel Lopez de Legazpi, a spanish colonial. It also has three bastions which are named "La Concepcion" (southwest area), "Ignacio de Loyola" (southeast area) and "San Miguel" (northeast area) . There were also cannons inside this Fort and other Spanish sculptures which were used during the Spanish colony. 
Chinese Ngohiong sa San Carlos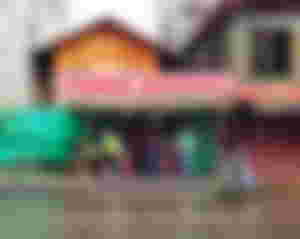 We stopped and had our lunch at this very popular eating place in Cebu. Other's said in our dialect  "Dili ka taga Cebu kung wa ka kaon diri sa ngohiong sa San Carlos" you're not a Cebuano if you haven't eaten in this place. Aside from ngohiong, there's other dishes too which is also a popular food here in Cebu such as "pungko-pungko, bola-bola, lumpia and tuslob buwa".
Temple of Leah / Sirao Garden Little Amsterdam / Tops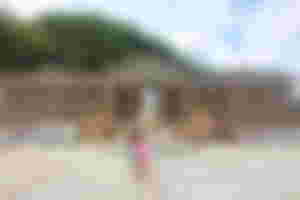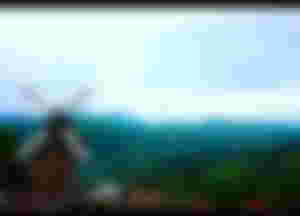 After lunch, the places that we visited was in Busay area which is somewhat a mountainous part of Cebu City. First place we visited was Temple of Leah, own by one of the richest person here in Cebu and a celebrity here in our country Ellen Adarna. According to my reliable source, this temple was made by Ellen's dad as a gift of his mom. You will a statues of Ellen's mom inside the temple and of course you will as well the almost entire Cebu city landscape most especially at night, you will entirely see the Cebu city lights. Also, we went to Sirao Garden or what they called "The Little Amsterdam". You will see different kind of flowers, almost same like in Amsterdam. Lastly, we went to Tops. This is the highest peak in Busay area. It is very nice to take a photo there (you can hire me as your photographer, JK). 
10000 roses
Last destination we went was the 10000 roses in Cordova, Cebu. Well, based on the name itself it has 10000 roses in the entire area, however those are artificial flowers only. But the place itself, the food are, the ambiance are all worth it. 
Alright, that's all the tourist destinations that we visited for our Day 1 Cebu city tour and the tour again was yours truly. Hold your horses for the Day 2 Cebu city tour guys, I'll post it on the part 2 blog. Thank you again for reading and dropping by on my blog. 'til next time.
I would like to say thank you to my beloved sponsors. You guys motivates me alot.
Previous Articles:
How Bitcoin cash (BCH) helps community today:
https://read.cash/@buraryang1892/how-bitcoin-cash-bch-helps-community-today-c8172364
10 years ago to be exact:
https://read.cash/@buraryang1892/10-years-ago-to-be-exact-24a7e715
Cryptocurrency is the Key to the future:
https://read.cash/@buraryang1892/cryptocurrency-is-the-key-to-the-future-06369d63
Where did I go wrong? I lost a friend:
https://read.cash/@buraryang1892/where-did-i-go-wrong-i-lost-a-friend-f8e18656
Coron, Palawan Trip 2018 – Irene the wanderer
https://read.cash/@buraryang1892/coron-palawan-trip-2018-irene-the-wanderer-86241b52
Covid-19 is not a joke. Let's get vaccinated. My Covid-19 journey
https://read.cash/@buraryang1892/covid-19-is-not-a-joke-lets-get-vaccinated-my-covid-19-journey-fe1e0310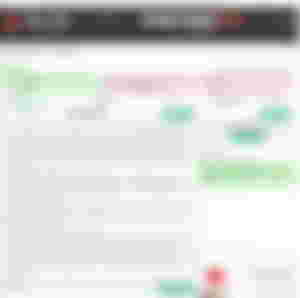 All original content
Ciao,
- Buraryang