Hi Loves! How are you doing? I hope all is well to each and everyone. Let's just make sure to always stay safe and if possible get vaccinated to prevent this Covid-19 virus we are encountering now. Anyhow, I am writing this article to share my experienced related to Corona disease or most commonly called Covid-19.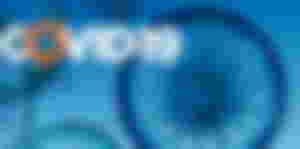 I'm not sure if I am a Covid-19 positive because I'm scared to go to the hospital for a medical check up and swab test but I what I did, I stayed at home and do a home quarantine for 10 days. Yes, I got a fever, headache, vomiting, diarrhea, lost of appetite, cough and cold however I still have a sense of taste though but most of the symptoms, I experienced it. I am really scared, depressed and really lost during that time I am physically and mentally sick. Anxiety really attacks me so hard that sometimes I think of bad things and a lot of "What if's". Praised to the Almighty, I am okay now and doing good right now. I can say that I survived, I am still a Covid-19 warrior.
It all started when I went to a Bank in IT Park, Cebu City to get my ATM and that was July 27, 2021. My routine that day, I rode a Bus around 9am from my place, Lapulapu City to IT park, finished my transaction at the bank around 11am, went to bus station again and rode back from IT park to Lapulapu City. Imagine that was only my routine during that day. Then the next day, I am not feeling well. My head hurts, no appetite to eat and then cough and colds. During that night, I got a high fever of 38.9 and couple of hours it went up to 40.2. I am still working during that time because I am working from home so technically I was still able to finished my work on that day.
The next day it's getting worst, I do experienced vomiting. All the food I ate, I just vomited it. I am really scared and I really want to cry. My family is not here, they are in our province. It's only me and my partner. My partner is also have her work most of the time and I don't want her to be absent because what will happened both of us will be absent and we are not paid, we still have bills to pay most especially we are just renting here. I know it might sound unfair on my side that she's not always there during those hard days of mine but it is my decision that she needs to go to work, for the sake of our living. I really would love to go to a Hospital but I am really scared. I am afraid that after the swab test and the results is positive, they will isolate me there. I know what I did is not right but I did my best as well to make sure that I still do the home quarantine, avoid contacting people physically, etc. I can say I still follow the protocol.
Luckily, I do have a neighbor here whom we treated like as family. They are two lovely old couples. Their names are Auntie Mely and Kuya Dodo. Auntie Mely really took care of my health and Kuya Dodo cooked food for us. I can feel like I have still have my parents here because of them. I appreciate what they have done to me, to us and we do make sure to return some favors to them (we will surprise them, soon).
Let me share you a short story here in our country (Philippines) we do have what we called "TUOB", it is somewhat a tradition that every time you have a fever, we will do a "TUOB" which means that you boiled a hot water and put some leaves (I don't know what's the name of it, sorry) then the smoke of it you need to smell it by covering your whole body with a blanket. You know what, it works here so to mine.
Going back to my Covid-19 story, after 10 days, I had no choice but to went to outside and went to a private clinic for a medical certificate. Yes, I went out though I'm still not fully recovered. I need it and it's a must because my company asking me now for a medical certificate otherwise they want me to do a swab test or a consequences with their policy. I chose the medical certificate. I gave it to them and have another 2 days sick leave with medical document supported already.
I have no fever already when I went to a private clinic just having cough and colds. The doctor said that I have an acute bronchitis and he provided me some antibiotics that I need to take which I did. And you know what, since started August 13, 2021, I am now all good. Just a little bit of the cough but the rest, I'm all good.
I even got my 1st  dose vaccination last August 19, 2021 with Pfizer and my 2nd dose is this coming September 9, 2021. So peace of advice to all, if there is no important reason to go outside, please stay at home. Corona Virus is not a joke. A lot of people died because of this and the sad part is that they will die alone, without their family and relative.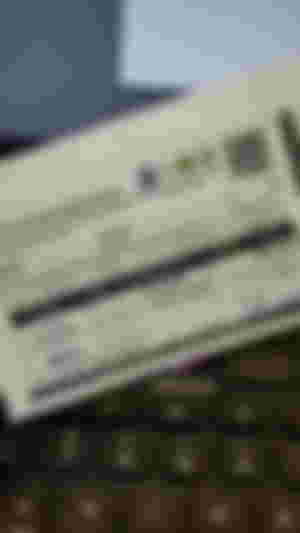 This is also one way for me to support our front liners by sharing this to everyone. We salute you all and thank you for saving our lives, for risking your lives to all of us. You all deserves a raise and I hope our government will see that.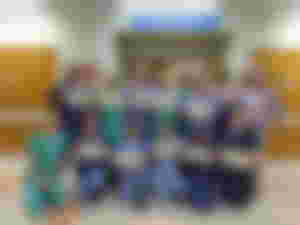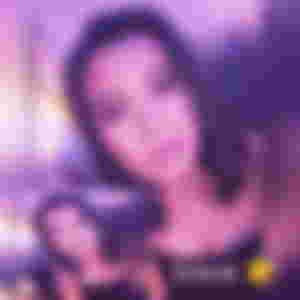 Sponsors of buraryang1892