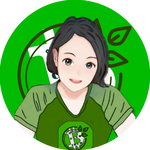 In the Philippines, the month of December isn't just about the season to be jolly, but it is also a month of numerous disasters. Usually, there will be fire, heavy rain, or flood that causes so much damage to many and even loss of their loved ones or their own lives, which is sad because it happens a few days or sometimes, a day before Christmas.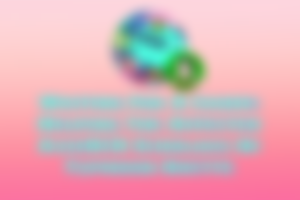 This month, though I'm not sure how many calamities have hit the country so far, the typhoon Odette was the most recent and the only one that I know of (sorry, I just stopped watching the news for almost a year already). As most of you know, Leyte, the place where I am located, was also affected by the said typhoon. Luckily, it didn't cause any damage at all in our neighborhood. We are, however, only experiencing a power shortage and no internet connection for more than 24 hours. Other than that, we are totally fine. Thank God, the typhoon Odette didn't hit us hard.
I was really surprised that that was just it as I heard it was an intense one. A day before, my mom already bought a 1-week supply of food just in case something serious came up. But as I've said, it was just strong winds and light rain so we were very grateful that it didn't cause us much or lose our roofs again.
While everything was shut down here, I couldn't help but worry about my Axie and my events here. I know some of you are expecting my next article and getting a super upvote, so my mind at that moment was like, "I needed to publish my article now." Sadly, I couldn't do anything. Then just an hour ago, around 1 am, I decided to check my phone as I was charging it. Then I noticed it was already fully charged so I took the charger off and checked the signal. Finally, the signal is on again!
As soon as I get to go online, I went on to check Discord for updates. There, I saw my fellow scholars (also club fam) like @nheng1118 and @JiroXShin worrying about my whereabouts. The last time they heard about me was the night the typhoon hit our area. I was touched when I saw their messages. Also, on Telegram, I received a bunch of DMs from the club fam, including PVM, asking for my current status. I felt kinda emotional upon seeing their DMs as it made me feel loved.
Going back on Discord, they made a full list of names who are affected by the said typhoon. One of them is Jersy, my super-duper-closed buddy since 2009. When I checked his DM, he showed me a picture of his house minus the roof. His house is made of light material and is residing on higher ground, so it's no surprise that he will get affected too. After all, Cebu is one of the most affected areas in Visayas. Here is a photo he sent me.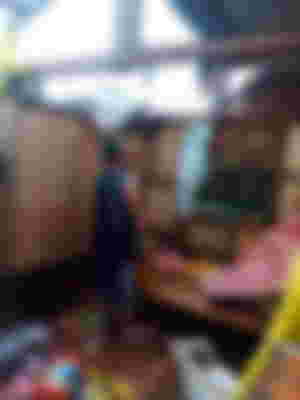 Jersy is from Cebu City and has been a good friend of mine ever since. He has 3 sons aged 5 to 13 years old. Since he is the only one providing for their family as his wife is a full-time mom, it will surely take him some time to fully recover this.
It was really depressing to see the photo knowing that he has been saving money to buy some delicious food for the kids this Christmas. If only BCH price is high, it would be a lot easier to share some for them, especially for the kids. But since it's not, I need to grind more to be able to share enough for all my fellow scholars who are affected by this.
Then here's another real-life friend and aformer colleague, Ruffy. She has just messaged me these photos of their place.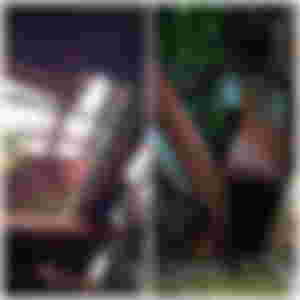 Aside from them, there's Kayrii, a teenage guy from Cebu as well. Their house is also one of the many who got affected by the recent typhoon. Kayrii is one of those teenage guys who joined AxieBCH scholarship in the hope that he could help his parents financially.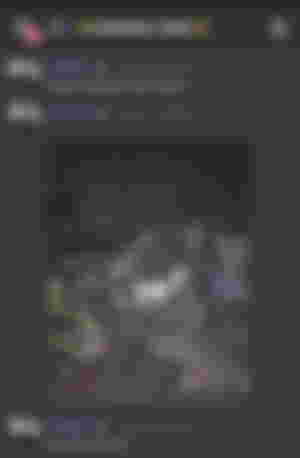 We also have @Clockey, Roel, Kryptonite, Pale, and a few others. These real-life buddies are all from Negros Occidental and what I've heard from Clock, it was signal #4 in their area. You can tell how strong the typhoon was with the photos they shared in AxieBCH Dojo.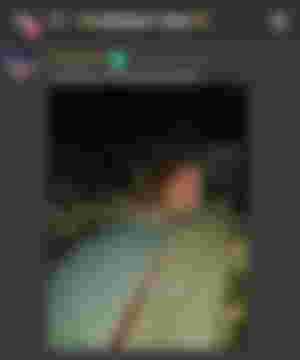 According to him, everything has been wiped out by typhoon Odette. Such a terrible sight! Clock was supposed to be saving money to surprise his mom this Christmas but obviously, he needs to postpone his plan for now.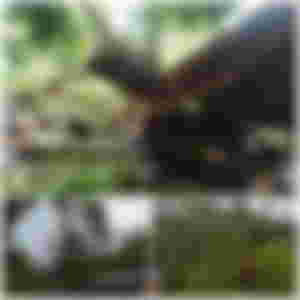 This one was from Roel. Sad that even those big trees didn't make it. With this kind of damage, I think it will take weeks for them to recover.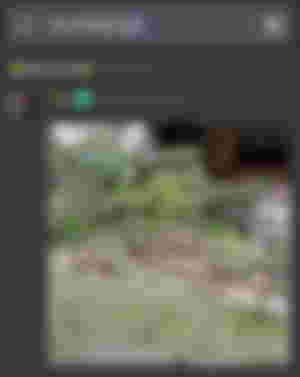 Here's a photo from Pale. He even said that to secure their roof, he had to stay up there. He also mentioned that he was able to play adventure while he was on the tree. Poor Pale even in this condition he still finds ways to complete his daily quota just to earn more. Too bad he won't able to use his earnings for Christmas as it would surely be allocated to fixing their home.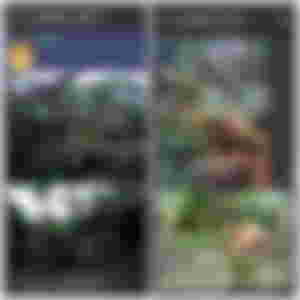 Lastly, we have Kryptonite's. Another sad sight as you can see. There's no way your house would survive this if those big trees would fall right into your roof.
There are more photos to be shared for sure but some of the affected AxieBCH scholars are still offline at the moment. I just hope they are all fine though. I hope none of them have suffered even more like losing a loved one or something.
Honestly, I feel ashamed of myself when I saw their photos. Before I got the signal back, I was only worried about the internet connection, the power supply, and not being able to play Axie or make some BCH through writing and making noise. Then as soon as I checked Discord, I learned that many of my fellow scholars have suffered a lot. They lost their homes and most of them won't have a normal celebration this Christmas for sure.
Since I can't donate cash coz I barely have any, I decided to help out sis @nheng1118's fundraising campaign for our dear friends in AxieBCH Dojo by writing an article about it. Aside from us, @JiroXShin is helping out and also doing another fundraising for her sister's guild. Oh, we also have the #BrigadeApollo who's doing their fundraising too.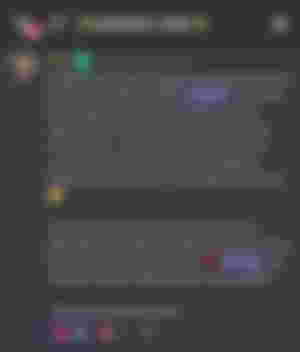 So on behalf of the AxieBCH family, I am here humbly asking for your help by either upvoting this article or sharing this on noise or Twitter. All upvotes from this article will be added to our Fundraising wallet. Rest assured that everything will be transparent here. I will also keep you all posted from time to time.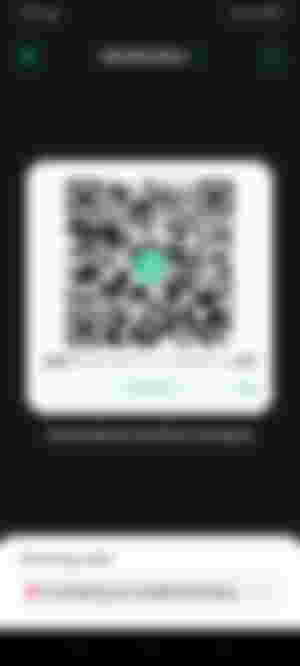 Any amount will do. No pressure. If you don't have any, it's okay; however, if it's possible, could you tweet this article or share it on noise, please? Any kind of help is much appreciated.
The more people see this article, the better and hopefully, more upvotes to receive too. By the way, here is the list of the affected scholars of AxieBCH: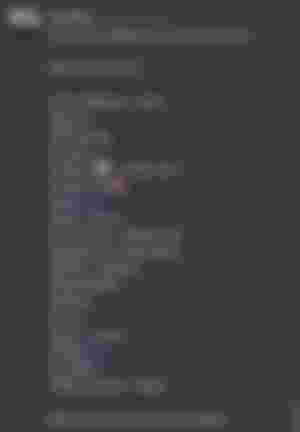 You can also visit them on noise to show them your support:

I know we all need money for Christmas and we have bills that need to be taken care of, too, but if you are one of those who have a little extra, even $0.05 is highly much appreciated.
Oh, the Give Love, Give BCH On Christmas Day is still on and the other events I initiated. For this month, I don't mind not having any BCH to save coz I think it's the best time to give, especially since many are needing it the most.
---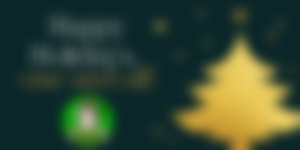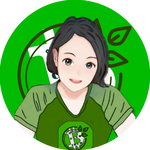 Enjoyed this article?
Earn Bitcoin Cash by sharing it!
Explain
...and you will also help the author collect more tips.