I'm Back!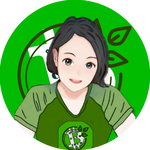 It's been a while since I last paid a visit here. It's just too many things to do in just a short time. Sometimes, I feel like 24 hours is not even enough for me. Anyway, it feels good to start writing again and sharing my everyday, boring life with you. I kind of need this so badly.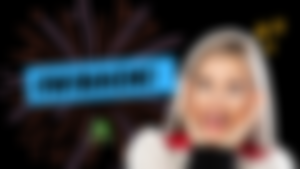 Anyway, since it's my first article for this year, I want to share with you my current status as a person and freelancer. I feel like I have so many things to talk about. I'm not sure if someone will read it, but it doesn't matter. I want to write.
So as some of you might know, I went back to freelancing again. It all started when I received an offer to write a Wikipedia page for Navaratri, a Hindu celebration. Since that offer, I realized I had missed doing a Wikipedia page. Then I received another request for a local politician, and in just eight days since the submission, the article went live without significant issues. From that moment on, I got the courage to apply for more. Indeed, that page has helped me boost my confidence. Then I received another offer, which was for a Canadian financial economist, consultant, academic, and researcher. This time, it only took five days to get the page approved.
After that, more and more offers came in! I never expected that to happen. I don't even have to apply for clients because they are the ones who sent me invitations to apply for them. So far, I have three clients for an hourly rate, two waiting for the last milestones, and four for fixed rates. Not to mention the one copywriting job from one of my Wiki clients. That's quite a lot, right? Who would have thought that I could have such?

So right now, I have two drafts that are waiting for review. It's taking forever now since I have to create the page under the AfC (Article for Creation) and not direct it to my sandbox. The sandbox is ideal for professionals who write pages with lesser issues. For people like me, paid editors, I need to create pages in AfC. The disadvantage is that I have to wait for an editor to review the draft once I submit it, which can take up to 2 months. It sucks, I know! But it's better to wait than deny that I am no paid editor. The risk is much higher because once they find out the actual score of my account, they can quickly ban me from creating pages, and that's something I can't afford to happen.
So since then, when I apply for a job or accept a job invitation, I would tell my clients about my status, so they know what to expect from me. So far, they still want to work with me even though they have to wait for up to 2 months. I even told them that they could hire someone else if they were in a hurry.

So yeah, I'm a busy girl now. I don't have time to write here because I have so many obligations out there. Oh! By the way, I also quit working for my brother. I enjoyed working there, but I got bored. Imagine working from midnight to 9 am and staying awake for extra hours to do my other work. Sleeping on the floor was another issue because it only worsened my back pain. Then here comes the annoying brother who would blame me whenever he got stressed over his two evening jobs.
Last Thursday, I asked him nicely if I could stop this week and will extend another week to train the guy he recently hired. That dude was eager to learn, but he couldn't focus on my screen because my brother would keep asking him to focus on his side. So I told my brother I would train him so they won't have issues once I was gone. My brother got mad and started kicking things in the living room. He even looked for a knife to threaten me. So from that moment on, I told myself fnck this! I will leave once I'm done with the shift.
Unfortunately, I was worried they wouldn't manage to do it without me, so I stayed. But an hour before the shift ended, he asked me again if I would still come back, and I said no. That was when he got furious and told me to stop and leave the room. I decided to pack my things, but he told me to hurry up. He even threw my stuff in the living room so he won't see my face. LOL. When my things were all in the living room, I tried to arrange them while waiting for my mom to pick me up. He then told me to leave the house, so I got no choice but to put all my belongings outside. He then locked the door and left me out.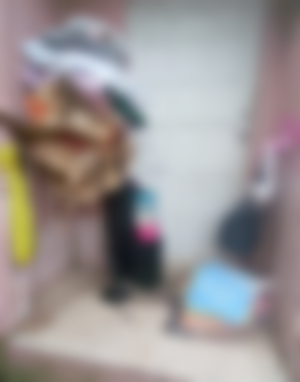 Good thing the shift ended, and they both left the place. He didn't lock the door because someone was doing his laundry. So as soon as they left, I went inside and picked up my other stuff. Then my mom and sister-in-law came, and we went off. My brother didn't even pay my last week's pay. LOL. It's fine as long as I am now at home.

Honestly, I enjoy it here more. I mean working from home because I can sleep whenever possible. I've been sleeping at night since I came back here, and my back pain is getting better.
So yeah, that's all! I hope I can write again.
---