A Little Update About Me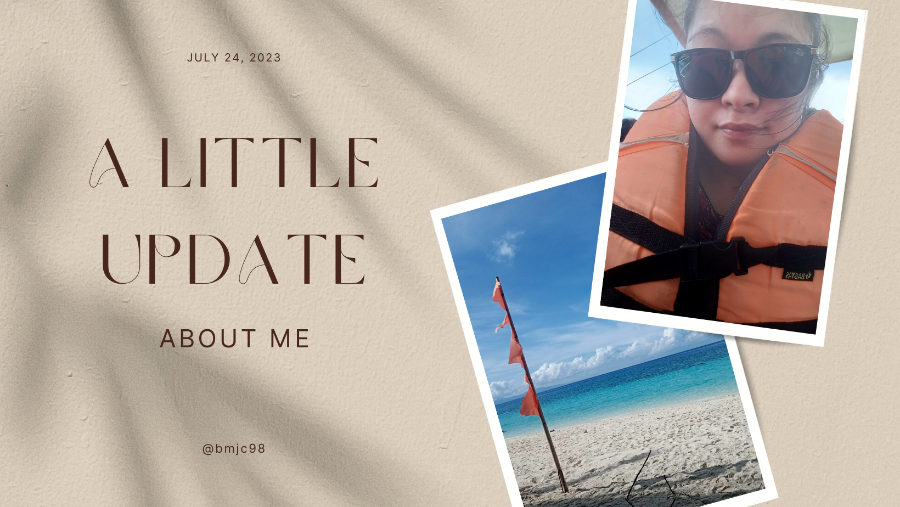 It has been almost a year since I last visited this platform. I decided to take a break from here ten months ago to focus on my other priorities in life outside read. For those who don't know me yet, I'm MJ, and I used to be an active writer on read. I used to blog almost every day until shit happened in my crypto journey. Long story short, I decided to focus on my freelancing career.
A lot has happened since then. I'm pretty sure none of you cares, but let me grab this opportunity to use this story as my first article after being away for so long.
Since November of last year, I have managed to increase the number of clients I worked with. Initially, I only had two because I used to decline every invitation I received, especially when it was about creating a Wikipedia page. Now, I have added 20 more clients or 22 in total. Actually, it should be 24, but I refunded one for the job I decided to let go of and another one who ended the contract, probably because he was afraid to pay me for the job I did. Luckily, the dispute letter I filed for got approved, and so was the pay.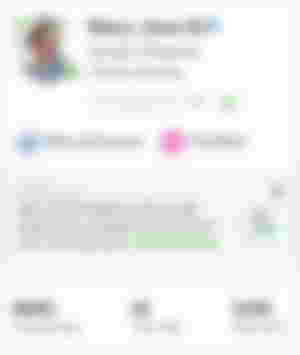 Another thing about my freelancing career is that I have finally reached $20k. I know it's not much for someone who joined the platform in 2020, but who cares! I am happy and grateful, so that's all that matters to me. In addition to the latest milestone I have recently unlocked, I am close to reaching my TOP RATED PLUS goal. For those who didn't know, this badge indicates that I finally earned at least $10k and worked on a large contract within 12 months. I still have less than $500 to work on, though. Hopefully, I can finally make it in a month. Wish me luck!
After 17 months since we moved to our own house, I was able to add new appliances and enhance the place. I got the double-deck bed I longed for and a laundry area for my mom. We also decided to cover our wall, made of Amakan, with hardiflex to protect us from heavy rain. It's not much, but my mom insisted we should do it.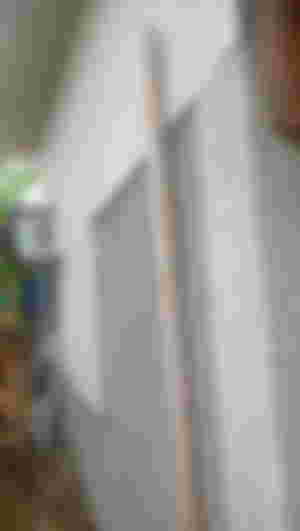 My favorite update about the house is that my mom finally put the property under my name—this 300+ sq. m. lot is what my brother and I inherited from my late dad. However, since my brother is quite temperamental and loves to kick me out whenever he gets mad at me, Mom decided to have me as the sole owner instead. Well, my mom knows I handle things differently compared to him and that I am not a greedy person. Even if it's under my name and we have lots of disagreements, my brother will get his share no matter what.
I also managed to pay my mom for her expenses in processing the property and am still working on settling my remaining balance with her for the money she spent on the house when I was out of the budget. I am still halfway to completing it, but I'm doing my best to pay her everything as soon as possible. Well, one step at a time, as they say.
We also got our house blessed last May. The priest who came here was amazed to see our tiny house.
Sadly, there's nothing much to share about me. I'm still lousy as ever and rarely get to enjoy the sunlight. Perhaps, there are one or two more things, though. I got my new prosthetic leg, which, sadly, made me get disappointed.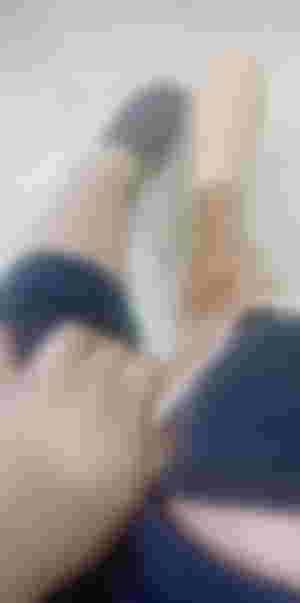 The color is not the same as my skin tone, which will surely make people stare at me. I know I shouldn't have to worry about that, but it makes me uncomfortable when people look at me as if I'm from another planet. Oh well, glad my old one is still good, so I'm not using the new leg yet.
My second update is that I went to Kalanggaman Island last month. Was it last month or this month? Mmm, not entirely sure, but it was awesome! The island was impressive. The water was so blue when we got there. Everything looked perfect, except at night. I guess I will write about my experience next.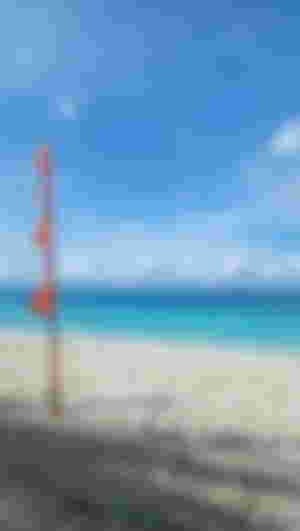 ---
For the past ten months, I must say that I have been blessed big time. Getting invites from clients almost every other day, being able to pay my obligations to Mom, treating the kids every week, spending some for myself, and saving extra money is already something I consider such tremendous blessings one could ever ask for.
And since I haven't been here for a while, I will try to post as often as possible. Hopefully, this will be the start of another new beginning. Thanks for reading!
---