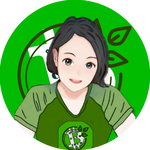 I was supposed to write a different topic but something happened around 2 am today (May 3, 2021) that made me change my mind.
I'm sure some of you are already aware that I got an unexpected visit from the one and only, Sir Marc De Mesel, this morning. To be honest, I didn't expect that at all, but I'm so grateful that he did. His upvotes have helped me reached my goal of Saving $100 In BCH For Mother's Day. Plus, I also got to transfer a huge amount of Bitcoin Cash to My BCHouse wallet, a newly edited wallet intended for my dream house.
Anyway, as I've mentioned, it was really unexpected and what's even more shocking is that he also upvoted some of the articles I wrote a week or two ago. So here's the list of articles that received some love and attention from Sir Marc:
This was the first article that he upvoted this morning and was also the first article I saw that got upvoted by him.
When I saw his name on my notification, I couldn't contain my happiness, especially when I saw the amount of upvotes he sent. It was $50 in BCH. I thought that was it, but then I got more.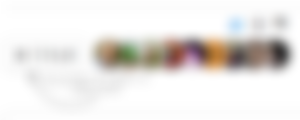 $1023.36 Worth Of BCH Just By Writing Articles And Short Posts
The next article that has received so much love was this. I wrote this one yesterday morning and published it at night.
Of all the articles he upvoted, this one was the most special. Special in the sense that it took me hours to complete this. I had to spend a few hours gathering all the data needed to make this one here accurate. Luckily, I wasn't using my phone because it would probably take me a day or two to gather all the necessary data I need.
I guess this is the reason why this article was the luckiest one among the others. By the way, I received a total of $400 for this one alone.

$2,000 In BCH Has Finally Achieved Before April Ends!
I wrote this article two weeks ago, so getting a $10 worth of upvotes from Sir Marc on this one was also unexpected because I thought he'd only upvoted the newly published articles and not the ones from a week or two ago.

I wrote this article for my Facebook group: Bitcoin Cash: Earn and Learn. This is to encourage the members to join the platforms and earn BCH.
I know many would say that earning as low as $0.01 is just a waste of time, which is why I also included some proofs to help them understand that even with your cents, you could still have a chance to have more.
If you haven't read it, feel free to do so. By the way, I received a total of $20 worth of upvotes.

My Little Achievements Since I HODL My BCH
In this article, I talked about my little achievements since I HODL my Bitcoin Cash on the 16th of December, 2020. For those who didn't know, I like setting up lots of goals to motivate me to do my best. If you want to see if I made it on time or not, feel free to add this one to your must-read articles for this week. This one has also received $10.

Two months ago, Sir Marc upvoted my article for the first time: 1BCH Journey: Achieved! with $100 in BCH.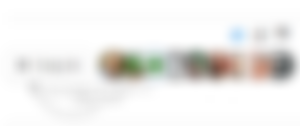 ---
With these new upvotes worth $490 in BCH, I have a wonderful feeling that my $3000 goal before June ends will happen pretty soon. Yay!
So to Sir Marc De Mesel, THANK YOU for noticing my articles. You are one of the reasons why I've made it this far. I and the others you have upvoted are super grateful and blessed to have you. May God also continues to shower you with more blessings you truly deserve.
---