I have lot of memories way back then everytime I'm drunk. Both funny and sad memories that has been a part of my life. One of the great bondings we had before with our friends were happened together with an alcohol. After a long stressful weekdays of working or after a long hours after shift , drinking an alcohol was one ways of chilling.
I decided to make an article about this after I saw the article of @OfficialGamboaLikeUs which is here When I was drunk
---
If you remember my article about my first dance in our acquaintance party when I was in college, so the guy there courted me and to be honest I don't have any plans on saying yes to him but I did. It was our practice that time and after our practice we decided to drink alcohol in front of our university and because he was courting me he also go with us even if he didn't drink. So while we were drinking , my boy classmates tease us and told me to said yes to that guy and because I am drunk I said yes to that guy right after my boy classmates asked me.
I am not totally drunk in this incident , the one who was drunk was my slightly BFF. We drunk on the River Park Marikina and we finished drinking by 3 AM. We went home and take the route Marikina to Cubao and we need to walk on the overpass to be there in the other lane. Cubao is not a safe place because there's a lot of crime happened there especially on the overpass that's why I scared but I need to guide my bff to walk in the overpass because she was drunk. Imagine two drunk ladies walking in the overpass in midnight time?
It was happened after we drink in the place near our office. We were in midshift that time and then we decided to go home I think 1 AM. We were riding in the bus that time and my two officemate was sleeping and then because I am drunk I didn't noticed that my voice was loud when I wake up my officemates. I said to them " Huy! Gising na , nasa redcross na tayo". I am referring to red Cross Mandaluyong that is near to MRT Boni our dropping point. The passengers on the bus looking at me and my two officemate were ashamed and even told me " Lakas ng boses mo Yen. Pinagtitinginan tuloy tayo. ". We drop off on MRT Boni Station and from there we have the power trip. We run upstairs going to Boni MRT like a kid. After we did that my head aches and laughing while walking.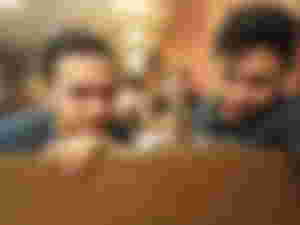 Yes , you read it right and it is not the first time I revealed this. I first wrote it way back a couple of months ago in a free writing contest about the alcohol effects. I was raped by my boyfriend. Raped meaning he did it even if I don't like it but I can't even fight because I'm drunk. Even if I want to go out in the room I can't. I know maybe you only see it in television but it's happening in reality. I didn't expect that he will do that as we drink that time together with my cousin and our other friends. I know he was my boyfriend that time but that incident gave me a traumatic experience and also lost of respect to myself and promise myself that it will not happened again anymore.
We were on the bar that time drinking and out of nowhere , accidentally I saw the date on my phone and it was June 16. That date is our anniversary of my ex boyfriend but we broke up month of May. The pain were still fresh that that time and then after I saw the date my cried and my officemate noticed it and then comfort me. My other officemates offer me a pancit and I ate that pancit while crying.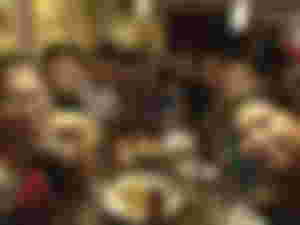 It is automatic in me , everytime I am drunk and there's a videoke I always sing even if I am not a good singer. When I'm drunk I feel like my voice are so good haha. The effects of the alcohol gives me the confidence to sing.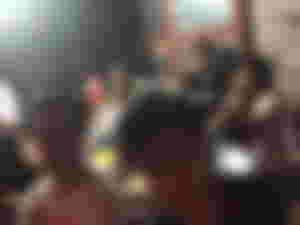 I am not good at dancing if you are in the bar like Padis Point you don't need to be a dancerist to dance haha. So it was happened in Padis Point Shaw Boulevard. When the groovy music played on we went to the dance floor and dance there together with my officemate. Some girls were wild to the point that they already removed thier tops. While we were dancing my hands touch something. It's a private part of a man who was dancing beside me and I was laughing that time because her friend noticed it and her friend said to the guy. " Hala , natabig nya yung ano mo hahahaha. " .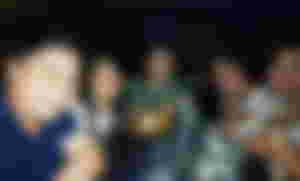 ---
This are the few memories that I remembered when I was drunk. Yeah , I am not ashamed to say that I am liberated before , I enjoyed my life when I was single until I got tired to this kind of routine and start to be better but even if I choose to avoid alcohol now , I can't deny the fact that I had a great memories with it. Memories that I will treasure and reminisce because of my friends who were with me in those times.