Video Podcast With a ReadCasher
I am always very calm and quiet. I am also quite introverted and shy. Rarely do I speak to an unknown person with my fellow passengers on a flight. But, sometimes, it so happens that I get an urge to speak out.
Not only on a flight or a passenger train but also on a blogging platform, sometimes I get inspired to write openly about people and incidents around me.
This is such a satisfying occasion for me on ReadCash. I have been writing about the importance of personal branding outside the chambers of the crypto-blogging arena.
---
When I connected with @Laurenceuuu on LinkedIn, I came to know about his real-world existence. He is a college student from the Philippines and a long-time blogger on ReadCash.
Mark Laurence Oabel and I will join in a Live video tomorrow, Sunday, the 3rd July 2022, at 7 PM Philippines Time and 4:30 PM Indian Time simultaneously on LinkedIn and Facebook. We will discuss a relevant topic for every college student - "Career After College."
We will love it if some of you join the podcast. If you miss the live session, don't worry, the video will be saved and will be available both on LinkedIn and Facebook for repeated watching.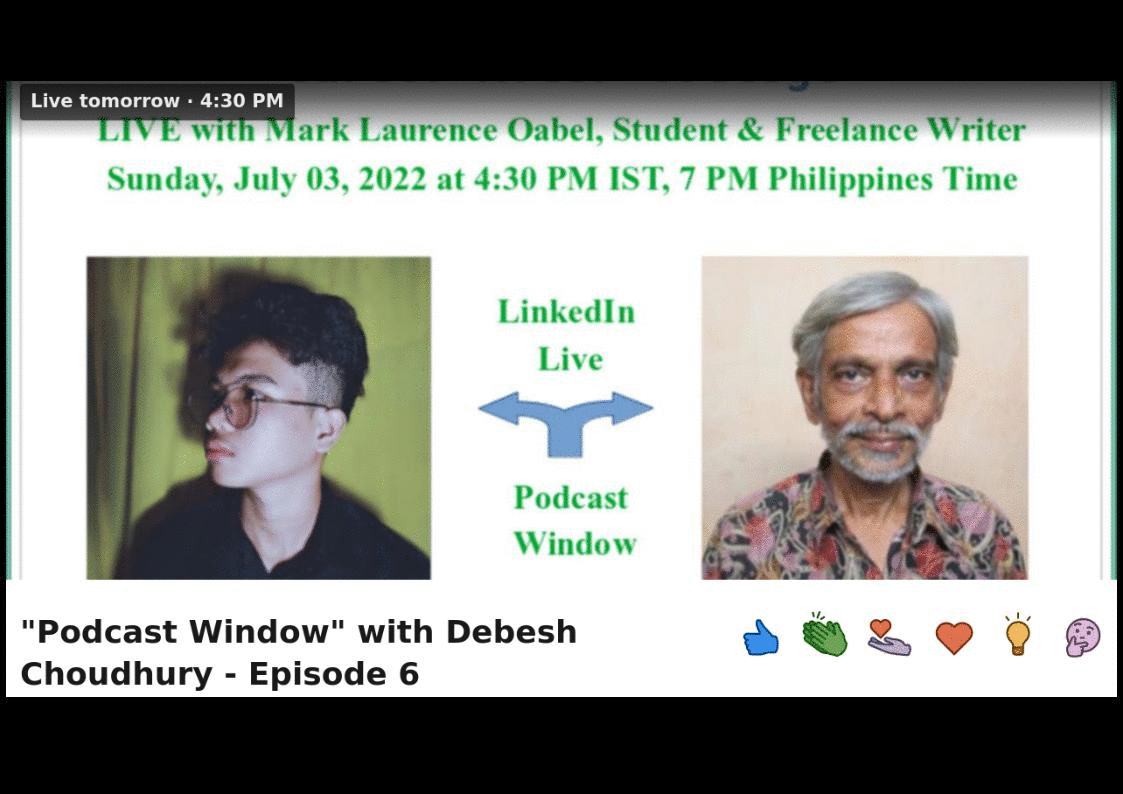 Image Source: GIF by me using texts and my LinkedIn Live event page image.
---
I shall go Live with @Laurenceuuu aka Mark Laurence Oabel on Sunday, July 03, 2022, at 4:30 PM IST, 7 PM Philippines Time.
I invite all the ReadCash and NoiseCash family to join us there.
May I also request you to share it with your friends and colleagues?
---
Sponsor of this article:-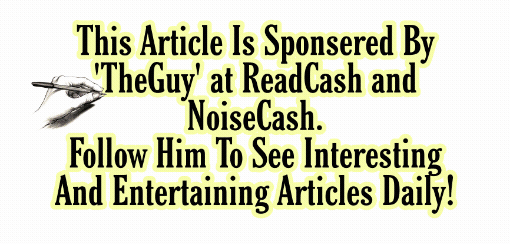 Image Source TheGuy – Follow him on Noise and Hive for more insights.
---
Are you interested in joining my podcast as a guest?

We will have a video conversation on a topic of your choice.
What will you gain by participating in a podcast conversation?
Our video podcast will be available on different video content platforms which will be viewed by people who have an interest in your topic.
Views of your podcast videos will help to intensify your brand image.

If you are interested, please send me a direct message on LinkedIn or Twitter.
---
May I have wishful thinking that bloggers whom I sponsor here will likely join?
@cinderella @Eybyoung @Jane @Ling01 @Lucifer01 @Micontingsabit @Mictorrani @PatsKy8135 @SuperJulalaine @Talecharm @Tomi-Ajax @ZehraSky
---
If you have free time, please explore "Learning Times" and other channels on Odysee-dot-Com and earn crypto coin LBRY Credit or LBC for consuming and creating content.
---
Cheers!
Unity (Debesh Choudhury)
Text Copyright © 2022 Debesh Choudhury — All Rights Reserved
Join me at  
Odysee, LinkedIn, Twitter, noise.cash, read.cash, publish0x, and Facebook
Lead Image: I have created a GIF animation using my title texts and an image from my LinkedIn Live event page (image created by me).
All other images are either drawn/created by myself or credited to the respective artists/sources.
Disclaimer: All texts are mine and original. Any similarity and resemblance to any other content are purely accidental. The article is not advice for life, career, business, or investment. Do your research before adopting any options.
Unite and Empower Humanity.
#video #podcast #communication #personalbranding
July 02, 2022