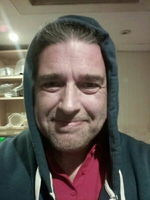 July 25th 2021
Hello you beautiful awesome readers. Have you looked in the mirror and told that person how awesome they are? I know some of you do, but what about You, have you done it yet?
Anyways another day another dollar, it is Sunday already and nearly August!
Here we go with the second and concluding part to the Wizard story. If you missed the first part you can read it here , but briefly I set out for a walk in the Enchanted Park on the wizards path to find the wizard Sir Michael Scott.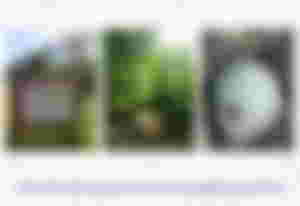 On the way I met Lush who was a naughty blacksmith who the wizard transformed into a living tree. Then I met TandPuff a dragon that was turned into a common puffball because he accidentally killed the wizards pet COWfrogs and so ended that species existence on earth.
I had spent an eventful 42 minutes on the trail of the wizard surely he was close by. I mean it is not a big Park, but then again going underneath Lush did feel like it was going through a porthole. Where on earth was I? Well wait a minute, is this even earth, perhaps this is some far far away place...
No, No, No enough with this nonsense I told myself, I am in a little park in the Kingdom of Fife in Scotland. Have no fear, and keep walking, you have a date, a date with a wizard I muttered as I walked past this strange site.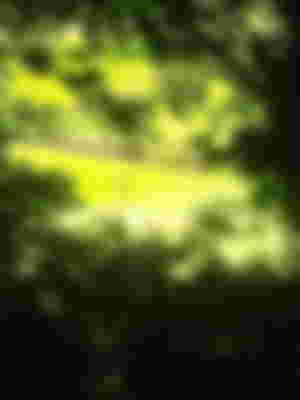 Do you see it? Yes suddenly a hole opened up and here was a golf course in the middle of the wooded trail I was walking along. Now I felt like I was really dreaming. Onwards I walked, taking a drink of water, making sure I wasn't hallucinating, the sun does tricks to your brain I thought. But I was deep in the woods in the shade, there was no sun.
Then I stopped and smiled, I saw a familiar face!!!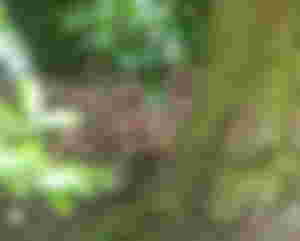 Did you guess right? Yes it was none other than my long lost friend Sammy, who I met the day I met Daffy the Duck! If you missed it you can read here !
"Eddie, you made it" shouted Sammy in his high pitched squeal (I mean how else would a squirrel sound!).
"Sammy my bro, how are you? And how did you know I was coming?" I asked Sammy the squirrel.
"Oh you are as crazy as ever" laughed Sammy "The wizard knows all in his kingdom, he has been watching your every step."
"Oh really, so where is this wizard then? Why didn't he come to meet me?" I was sounding impatient now.
"Oh behave yourself Eddie, I am to take you to Sir Michael, he doesn't feel too well today otherwise he would have come himself" replied Sammy
"Now follow me, it is only a five minute walk" he told me.
Sure enough after five minutes of chismis where we talked about Daffy and his problems and his love triangle with Milly and Molly, we figured that yes Daffy really was a drama queen!
"We are here" exclaimed Sammy.
Well I didn't see Sir Michael Scott, I did see something in the distance though...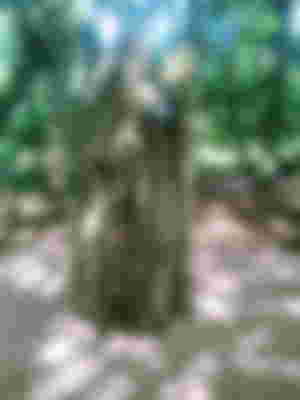 Sammy said "Come on the wizard is waiting"
So we went a little further and then stopped in front of what I had seen in the distance.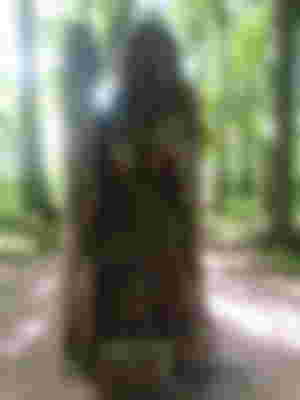 It was a Wizard. A wizard called Sir Michael Scott.
I said to Sammy "It is a wooden statue"
Sammy looked at me and screeched "Eddie, talk softly, Sir Michael is having a rest, he had his second COVID vaccination today, so he needs his rest, and when he sleeps he turns himself into a wooden statue so people don't talk to him."
He continued "Before he had his jab, he told me to tell you to come back tomorrow, to hear the real story about TandPuff, Lush and others that you haven't seen yet!"
"Okay Sammy, I am tired and need a coffee and a siesta anyway" I said.
"One final thing Eddie!" commented Sammy.
"Go back with me and I will show you the portal back out of the Enchanted Park to your home, follow me" insisted Sammy.
We went down the trail and then I vanished through the portal, can you see it?
Let's wish The wizard a healthy recovery after his second covid vaccination!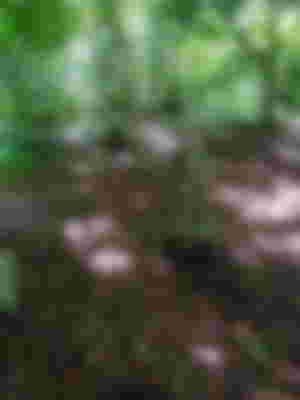 Thank you for reading you awesome beautiful people.
Copyright @TengoLoTodo 2021 and yes All Rights Reserved. All images, words and ramblings are from the author.
100% original content from this mad Scotsman!
Haste ye back.