Coffee to the rescue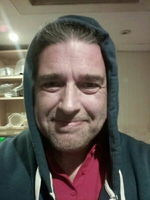 "Ah coffee. The sweet balm by which we shall accomplish today's tasks." - Holly Black, Ironside
---
28th January 2022 22/28
Hola Hello you wonderful bunch of readers. Are you being awesome today?
Heck I know you are, you are reading this after all!
The weekend is here already.
Actually, the weekend started for me this morning. I decided to make a trip into town. When I say a trip it is a fifteen minute walk to the heart of the High Street.
Friday is market day, and wanted to see if there were any stalls for the outside market that we sometimes have on a Friday.
There is one stall that seems to pop up once a month, which sells the most wonderful coffee beans. Not only the coffee beans, but they will also ground the beans for you should you so wish. Even though their stall is situated outside, the aromas that waft into your nostrils as you wait your turn in the queue are just awesome.
Unfortunately, the weather was not so great, but unperturbed I strolled into town. It appeared that the only vendor who had made an appearance was the fruit and vegetable stall. The hardy soul is there every Friday, so I did pay him a visit and buy some exotic mushrooms and other veggies.
I must admit I was a wee bit disappointed that I would not be getting my coffee beans today.
Undaunted, I packed my vegetables away into my bag and strolled the long distance (ten steps to be precise) from the fruit and veg man to the nearest charity shop. This one was PDSA which is for pets, I am sucker for an animal charity. I took a stroll around the shop but found nothing of interest.
I did try the other five charity shops on the high street and nothing tickled my fancy in any of them.
Friday was rapidly becoming a Friday washout day not a Friday fun day!
I was tempted to have a wee stroll down onto and along the beach and take some pictures, oh the joys of having smartphones, we always have a camera with us.
The quickest way to the beach, was through the indoor mall, and so I made my way through the mall, and then was hit by the aroma of coffee.
In the middle of the passage way between aisles of shops, was a stall that was raising money for a local church.
They were having an impromptu coffee morning. £1.99 and you get a cup of coffee and a treat.
They did not have that great a selection of treats, but I did decide on this millionaires shortbread.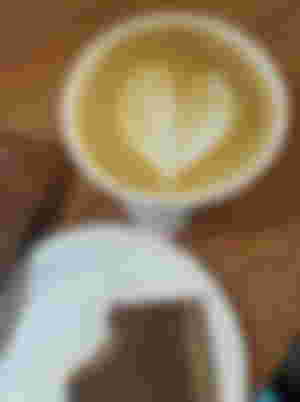 I don't know if that is what you call them, but it is basically shortbread with a layer of caramel and then topped off with a layer of chocolate. To tell you the truth it is one of my favourite sweets.
Being a greedy so and so I had taken a bite before it twigged that I should take a picture.
There was the coffee with a fancy wee heart. The church folk were friendly and I told the little old lady who made the heart I was well chuffed at how professional she was.
She was so tickled with my compliment that she knocked over a little cup of milk.
So I let them keep the change from my five pounds.
I tell you what, it was a damn tasty cup of coffee too.
A fiver well spent, I might not have donated in the charity shops by buying something, but by buying an awesome cup of coffee and a treat I helped a church with getting their roof repaired.
The day turned out good and the coffee rescued it!
Have a wonderful weekend coffee lovers.
Copyright @TengoLoTodo   2022 and yes All Rights Reserved. All images, words, and ramblings are from the author unless otherwise stated.
100% original content from this mad Scotsman