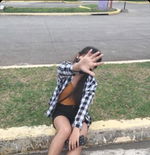 Do you also encounter invisible elements in your homes? Here in the philippines it is believed that there are house dwellers who cannot be seen and it is:
Shadow black or white: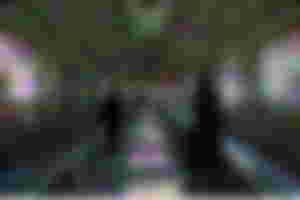 it cannot be said if it is a "Engkanto or an Lived underground who lived in the house the only ones who see them are those who can feel the spirits and open their third eye, They also have good and bad characteristics. When you have things missing and can't be found when you're looking, but when you're not looking you'll just find them everywhere. They say that they are hiding to you as if you are being played. I still remember what mama always said when she couldn't find what she was looking for " hays nasaan na kaya yon, iba talaga kapag may kasama sa bahay na hindi makita" where is that, it's really different when there's a companion you can't see "I just let it go and just got used to it.
Doppelganger :
What is Doppelganger first?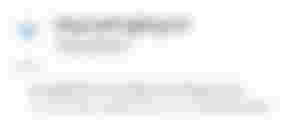 A doppelganger is a mysterious, exact double of a living person. Its a german word that literally transtlates to "double walker" or double goer" A doppelganger isn't someone who just resembels you, but is an exact double, right down to the way you walk, act, talk, and dress. Source:
My aunt encounter this to her daughter:
While putting clothes in her daughter cabinet at 6pm in the evening she saw her daughter lying and looking at her. It is covered with a blanket up to the neck.
Oh, I'm going to put your clothes here, don't take them lightly so they don't spread immediately. - She said
her daughter smile to her.
She went to the 1st floor of their house, she was surprised because she saw there her daughter sitting and eating dinner in the table and wearing red clothes. She immediately asked her daughter why she was there because it was still in the room when she left. .
You were in bed earlier, before I came down here. - She said
I've been eating here before ma, I haven't climbed upstairs - her daughter "Startled the look"
My aunt immediately went upstairs again even though she was nervous so she could be sure if her daughter was still there.
But she saw no one there..
I told her that her daughter has a doppel ganger, because I also read on facebook those who experience and see it.
While she was telling this story to us, I was nervous smiling and wondering why, or how it happened, I also don't know if I will believe her but the way she tells this story is true And that raises my hair on my hand and nape, lol. So nothing will be lost when I believe in her.
Have you seen a doopelganger too?
Duwende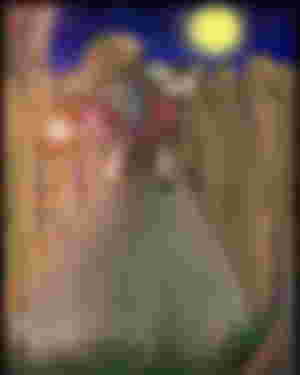 Elves are often heard living in the ancestor of the mound but here with us they are not. Our guests often tell us that there is an elf who lives in a room we have here at home. they are two elves and they are often seen playing but we can't see them. They also sometimes hide things in the room.
My aunt bring the "albolaryo" and made a "pat-pat" inside the house and she saw that we had elves and some unusual people in the house, but they were not bad people. they only warned us every Tuesday, Wednesday and Sunday because they often wandered around the house on those days, she also advised to put salt on every door so that bad spirits could not enter inside.
She also said that, elf -like elements bring good luck to the house because they chose to live in one of the room here in the house.
Closing thoughts
Whether it is true or not, believe it or not. Sometimes there are things that science cannot explain what is happening in the world. So there is nothing wrong with believing in those like them who are invisible. Because I believe that people are not the only ones living in the world.
***
I want to submit it to @JonicaBradley on her prompt abouy monsters, myths and legends.
If you would like to participate in this writing prompt please follow these simple steps:
Write anything about monsters, myths, and legends
Write 100% original content
Tag, @JonicaBradley
Write at least 600 words so the bot will give you something good
Submit to PromptlyJonica here
THANKYOUUU FOR READING 📖❤️
MY OTHER ARTICLE IS HERE :
Nothing here, it's just a Jackfruit