Thank's to @Constant1995 for introducing waifu's to me, not just to me though but in the whole community in read.cash and noise.cash, lol. This is not the first time I heard NFT's because before I also collect some of it for free in AtomicHub and it's called Wax even now I'm still collecting some of it. I got all of my Wax Collections for free in telegram group, they have GC for every drops that you can claim for free.
Anyway, let's go back to Waifus and the Juungle and Bitcoincash. Seriously, if only I didn't ignore the non-stop post of kurusaki of his Waifus in noise.cash I'm sure I have a lot of Waifu's Collection now. But past is past and it's already happened and I can't never change it now. All I can do now is to move on and find someone new, ay wait.
So, I was able to claim only 1 Waifus in waifufaucet, I use SLP address in bitcoin.com wallet to claim it. Unfortunately I can't send it toy Zapit wallet to send it to Juungle because the problem I think is, I read this somewhere that it's about deprivation path thingy, just that let's not elaborate it that much lol because I don't understand it either.
Right now, I have a total of 16 Waifus. It should be 20 but 4 of them was already sold and I gained profit from it because I bought some of it in a cheap price. Just this morning one of my Waifu was sold in 0.018 BCH. I bought it in 0.015 so or $7.98 and sold it at 0.18 BCH and because there is a 2% fee from it, it become 0.0176339 or $9.38.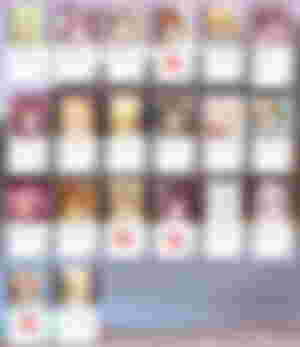 There it is, those has ❌ in their names was already sold. Four of them was from my co-waifu's, may term ba na ganon, lol. Nichiko-chan, Mia-chan and Yumino-chan was from Kurusaki or Hueteng while the other one is I can't remember lol. And the rest of it was bought using my read.cash earnings. But only few of them has a cheap price because those waifus that I bought the other day and yesterday has a higher price than the previous one.
Overall I spent 0.10306805 for my waifus or $54.80. And in My Waifus wallet now in bitcoin.com has a 0.02310159 BCH or $12.25. Let's minus it on that $54.80 and overall that BCH I spent on my Waifus is 0.07996646 BCH or $42.28 and I still have 16 Waifus. The strategy here is to buy low sell hih just like in trading. Buy when the price is low and sell it in a high price.
I'm sure your are wondering why I spent that much on Waifu. Well the answer is, I just can't resist those super kawaii waifus. Those cute eyes that melt my heart UwU. And if you are a fan of anime, well I prefer a husbando seriously but there's only a few of them and they are a little bit pricey so nah-uh. I'll pass onto that, but if that's husbando was Hot as like my Hisoka then 🤧.
I have 9 waifus on my Juungle account and all of them was on the list, but I'm sure no one will buy it yet because the price I input is a little bit higher lol. All of them are cute so I'm sure that some Waifu collector will also see them that way. Because why not, they are really the cutest lol. 👇
While the 7 waifus was on my Zapit wallet. Guys, if you plan to Hold your waifus and you want a safe wallet. Then I suggest you use Zapit wallet as it also has a 12 seed phrase so you have your own keys. Just write it down and then you are good to go. As for me, I hodl this 7 waifus that I think is rare.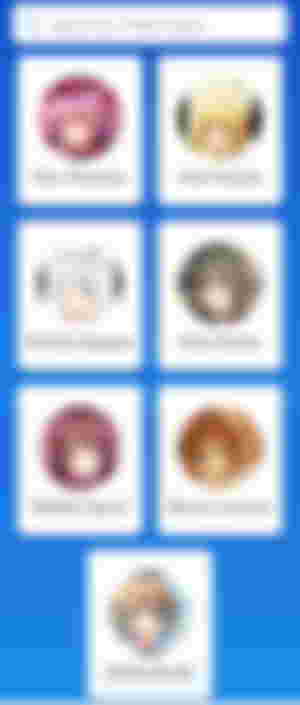 I'm not sure though but this is the rest of my Waifu in my Zapit wallet. Some of them are cute and I love it. Some is just different? What do you think about this?

--
Anyway if you want collect Waifu you can buy them at Waifu's Juungle. You can see a lot of collection there and you can buy them depends on the sellers price. If you want to see your collection of Waifus, you can visit Waifu Camp, just login using your SLP address and go.
You can visit my article related to this: Not your Typical Waifu! NFT in your favorite 2D girl.
You can also visit to Constantinople's article regarding this: The Bitcoin Cash NFT: Waifu 2d girl.
And also an article about Juungle.net, it's not an Amazon Jungle though so don't be confuse; Welcome To The Juungle (Buy and Sell).
And here's his Waifu's Collection. He consider them his girlfriends that's why I always ask him "Mahal kaba?" - My Waifu 2d Girlfriend (NFT Collection)
And another person who also develop love in waifu's, @Jane you can visit her article regarding this: Grow Your Bitcoin Cash: Collect Waifus On The Juungle.
Another one who just recently bought her very own waifu with her eyes closed lol, Hi madam @bbghitte 😜; I joined the Waifu Craze!
I know some other who's also into Waifus Juungle. But I won't tag them here na lol.
---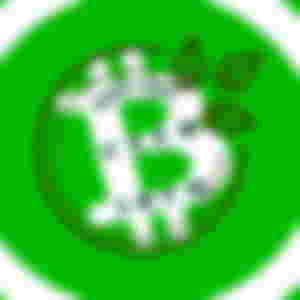 Achieving a goal is hard if you don't have the will to achieve it. So, why not add this goal into you LIST? If you are in read.cash or noise.cash then doing it is not that hard. Save every tip of BCH that you will receive in read.cash and noise.cash them HOLD it. BE ONE OF US AND TOGETHER WE WILL ACHIEVE IT. We💚BCH
Read this to Start!
---
March 16, 2021
--