How Crucial Being a Father in your Child's Life? A Father's Day Tribute!
*it's always Sage's statement whenever he needed his dad to fix his transformer's robocar! He will not come to me rather he would always go to his father asking him to fix his broken toys. He knew "daddy is the man".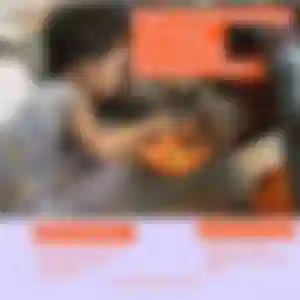 Sometimes I even offered to do it for him yet Sage always preferred his father for the "special toy engine rescue."
To avoid hurting my feelings, kidding aside, I just consoled myself arriving at a conclusion that his daddy Patrick is an engineer whom he has a notion that "daddy will repair everything for him.
Most of the days when his dad was at the garage fixing/ checking engines of the car, Sage was also on the side doing his best to mess up things and eventually asked his dad to fix it for him.
So on this Father's Day 2022 let me share how my husband is doing his best to become the best DAD for Sage. Both of us were first-time parents. During the first year with our baby, we were in the error and trial parenting mode. To our recourse, we attended a very productive session in order to be guided properly in reinforcing more learning not only for our baby but also for us first-time parents.
Patrick and I will do the "DAD" Routine (Duty and Diligence) Thing!
We made a point to have a division of labour when it comes to Sage's routine. Here are the four things I do with him in the morning. (Oh by the way the potty training was one of the most crucial parts of being a parent)
6:05-6:10-Brushing his teeth/ Chitchat a bit ( Sage asked so many questions during this session)

6:10-6:20- Quick Shower/ Chitchat again ( Sage will just tell me anything he remembered during the night)

6:20-6:30-Told him to choose his shirt, pants, socks, and boxer to wear to the Childminding. ( I let him do this task of choosing what he wanted to wear for a particular day.

At the early age of three, we let him exercise his FREEDOM to choose what he felt, thought and wanted. Once he's ready, he would go down to his daddy, who was waiting for him to have his light breakfast. Even this part. Patrick would asked him,
"What do you want for breakfast Sage?"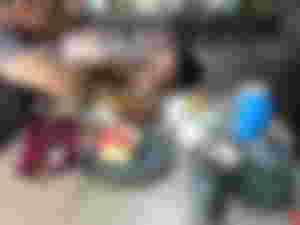 He's given multiple options but mostly he would have an apple, milk, and bread with cheese ( like the Panini style, he loved when we were in Mauritius) if not cereal or boiled egg. This photo was taken when we were in Radisson Blu at Yas Island, Abu Dhabi.
While Sage had his light breakfast, his dad will prepare the food, and the bag. Put them in the car so that five minutes to seven, we would start moving toward our destinations. I think I could say I am lucky when it comes to this area of parenting that my husband prepared our food to go to work because he woke up early at 6:00 a.m!
But of course, do you pay attention to AFT? ( Or I call it our Annual Family Travel)
In this context, my husband is lucky to have me because I am responsible for our financial balance sheet as I made it a point to have our Annual Family Travel whenever possible. My goal to bring Sage outside Seychelles at least on an annual basis is good enough for him to realize how vast the world there is.
Patrick on the other hand had been travelling since he was nineteen years old, he had seen and experienced the culture, norms and traditions of other countries. He agreed to my proposition of our AFT or I call it our Annual Family Travel for the sake of Sage's growth and development as well.
Like I always said to him, Life is so Uncertain, so face your fears and just travel. Since we are in Seychelles where travel is accessible to countries that we loved to explore as a family, it was very convenient to have planned our itinerary.
When Sage was around nine months, our trip to my home town in Davao, Philippines was the most unforgettable one knowing that it was the first and the last time our baby had a chance to spend time with his grandpapa Adonis. It made me teary-eyed to remember that my father was not able to celebrate Father's Day with his first grandchild as he passed away last year due to cancer. He has gone home to Heaven. He's now our angel!
Why Do We Celebrate Father's Day? What's the Rationale?
Patrick works on a shifting schedule, thus there were days whereby Sage won't see him early morning on a weekday. He would ask me, "mommy where's daddy?"
I have to explain that his dad is at work. We would call him to say "good morning!" otherwise Patrick made it a habit ever since checking on us to ensure things are okay at home.
My point of sharing this is simple!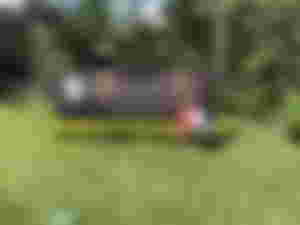 Celebrating Father's Day takes a crucial effort to appreciate that being a Father is a gift.
It is an opportunity.!
It is a blessing.!
Everybody wanted to be a Father however not everybody can become ONE! It takes an adult responsibility to fortify a CHILD's safety and security in the first place. We celebrate Father's Day because we appreciate and honour the paternal responsibility not only the bond between the father and his child.
We would admit the first time when we found out that we were both "pregnant" (not in its literal sense but in the context of being a parent) my husband was so nervous about how to hold Sage, how to carry him in his arms.
There was even a point when we were both looking at our baby while he was peacefully sleeping and we told ourselves, how "FORTUNATE and BLESSED" we were given such RESPONSIBILITY, thus securing his SAFETY, providing his basic and Parental needs were our main priorities.
Images used are mine!
If we can print our own money, the better for the economy!