Life is what we make it and our holiday to Abu Dhabi had given me a new perspective on how our existence is just so fleeting. LIFE IS SO UNCERTAIN indeed.
I met a friend whom I haven't seen in 7 years after we worked in the Middle East only to find out that she had experienced a very challenging situation while working in the desert. Life could have been taken from her easily had she not have the courage to take things easy. Catching up with the time, our conversation was full of reflection, manifesting how the idealism of finding the balance between life and work as an ex-pat abroad.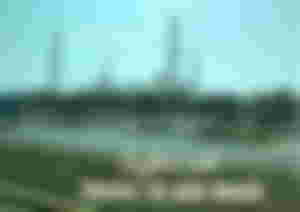 Stepping into an Arabian Peninsula after 6 years and this time around as a tourist, enjoying what the desert can offer was quite weird. I mean thinking that things were quite challenging considering the pandemic but one thing I am sure of, LIFE IS SO UNCERTAIN. I won't have the guts to write on this if I didn't take the courage to push through this vacation for 12 days in Abu Dhabi.
It was with strong conviction that I have to make the bravest decision to step out of my comfort zone. Life is bigger than what I could think of because there were so many things that have happened to the family this year including the death of my father. Who would have thought that papa would go home to heaven this year although he didn't die from covid but with cancer, indeed life has so many uncertainties, given the circumstances, I faced my fears hence opted to travel and I couldn't be happier seeing things from the dimension greater than earning money as a whole.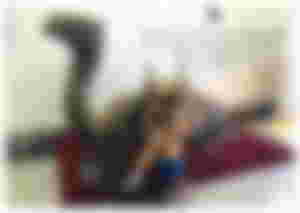 So let me start sharing when we...
Arrived at Radisson Blu Hotel in Yas Island earlier than expected check-in time.
When I booked the ticket for our 11-night stay, the earlier checked in time I got was around 3 pm! Considering the 4 hours and 30 minutes of flight, it was comprehensible that we would come out from the airport around 8 am more or less with all the hassles of checking in at the custom.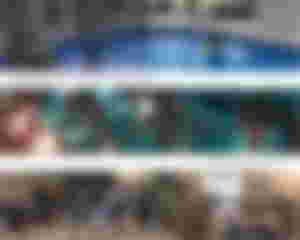 Lo and behold, we got out at 5:20 am, earlier than expected and our adventure just started. As we walked through our way out from the airport, we managed to bump into a friend who was staying at Park Inn hotel, adjacent to Radisson Blu and we took the taxi together dividing the cost of the fare which was around 40 AED, 20AED per share.
The sun was not fully up as it was still a bit dark on the road so we hardly saw anything at all. Sage on the other hand was still so sleepy. Exactly 30 minutes upon arrival at Radisson Blu, the hotel was still so quiet and Foud, the kindest and most helpful staff accommodated us, suggested that he can upgrade our stay for an additional fee of 775AED multiply it 3.78 SCR which was around 2906.75 SCR fair enough for 11 nights stay compared to our two nights of around 2500SCR in Cerf Island, a total of around 1077.87USD!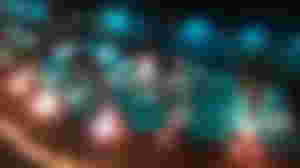 Facing the golf view and swimming pool area, the upgrade was all worth it. There were times that MONEY can give us what we truly deserve during our holiday. I took the time out for an hour and we started our funny, amusing, and kinda challenging journey.
We got lost going to Yas Mall.
So I thought I had everything I knew checking on youtube from those vloggers who had their amazing videos about Yas Island. Generally, it's a tourist destination which is 20-30 minutes away from Abu Dhabi International Airport which was cool however it's an hour drive going to the main city in Abu Dhabi whereby the cost of the taxi would range around 70 AED which was quite expensive although it's cheaper by bus yet it would take you ages to reach your destination. The cost was only 2AED as long as you have your Bus card by the way.
Anyhow after unpacking our things, we started to roam around with the weather of 39degrees, quite hot actually but it was fun. Thinking that I took the right path going to Yas Mall to buy food for lunch and for dinner as I only booked for breakfast, we started walking and my instinct told me that we're not going to where we're supposed to be heading.
Workers were looking at the three of us walking saying that there's a bus going to Yas Mall and it's a bit far from the hotel on foot, so we ended up going back to Radisson Blu and took the shuttle which has its schedule dropping tourists to the following destinations for FREE.
Yas Mall Entry on the First Day! September 20, 2021 at around 10am!
The entrance was quite solemn as we entered Yas Mall because there was a separate parking space for a shuttle from the hotel. Should you decide to take the taxi, you have to go to the other side of the mall whereby it would cost you 20AED one way!
Upon entry at the mall, the security guard will ask your vaccination card/certificates, what kind of vaccines you took, whether your passport has a stamp at the back among the green list country together with your recent PCR test upon arrival in the country. The PCR test we took 48 hours prior to our flight was null and void, otherwise, every 6 days as we stayed for 12 days, we were required for PCR tests or else you will face the consequence of not being able to roam around at all.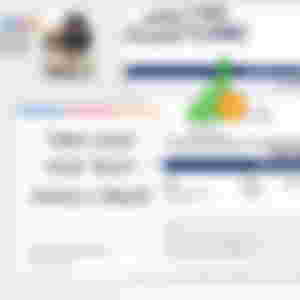 Despite the restrictions, I have realized that it is when we face our FEARS of Travelling again that we could say LIFE has taken its important lesson in us.
We managed to travel to Dubai through borders and it was an experience of a lifetime as we were greeted with SANDSTORMS which was difficult to move around yet the intention to catch up with friends was more motivating.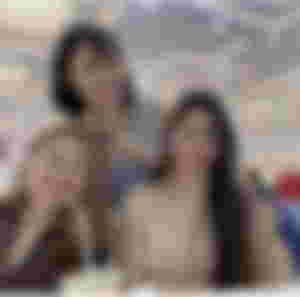 We need to make a move earlier as Mia, the blond on the pic has a client to meet while Divine, the long hair with specs needed to prepare for her flight as well. As we were boarding the metro to avoid jampacked, we opted to join the Gold Class Card area. Later did I realize that our BUS CARD was silver and if by chance the metro police would check our cards, we would pay 3000AED multiplied to three! We were still lucky!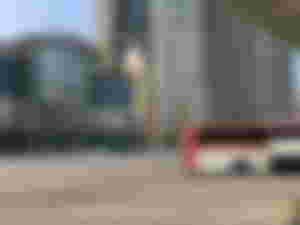 Question:
How do you deal with your fears during these uncertain times we are facing?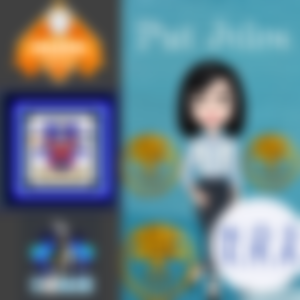 all images used are mine edited on Canva
#ShoutOut to my sponsors for their quality posts and generosity!