February Recap
Happy First Day of March! Wow, time flies so fast! How was your month of February? Was it productive or not? As for me, I would consider it a very productive month. For starters, I became a scholar of Pegaxy in Chad's P3 Racing guild. On January 25, Jane DMed me about the scholarship offered by the guild, and so I submitted my application without having second thoughts. And by February 13, I got my pega named, "Blue Ball Machine" and "Little Hercules" from one of the managers of the guild, Coach Steve. And from my 2 weeks of playing Pega, I got to earn 1,059.4 VIS. But with the current value of VIS right now, this is not much, so I am planning to hold it until my second payout. I am saving this for my CT Scan expenses.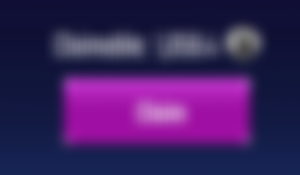 And I am just so happy to tell you all that, as of today, my daughter has become one of the seven applicants for the guild that are about to receive their pegas from the managers. Yehey!

When I first introduced her to the guild, she was not interested at all. She has so many reasons like she does not have Discord on her phone, and that her phone storage is full already, blah, blah, blah. But after seeing me play and sometimes letting her play, she got interested, and so she joined the discord channel and had been very active until she got the spot.
Lead Image Source:Unsplash
--
And now, let's see how productive I was in read.cash and noise.cash last month. Was I not? On read.cash, I would say that I was very successful in my 1 article a day. I don't know how I managed it, but I somehow did, so congrats to myself! With that being said, I earned a total of $251.5, or 12,575 pesos. It was all because of the generous people who had extended their helping hands to me. My article, A Day at the Clinic, had a total of $43 worth of upvotes, most of which came from the people who I mentioned, and the remaining $13.41 came from Rusty.
And as for my noise.cash earnings, it was hard for me to track them down because I had uninstalled my bitcoin.com wallet because of some issues that I had encountered. In the meantime, I had to import my seed phrase into my daughter's wallet. But if I based it on my daily earnings in noise, which is $3 a day (not always, because I sometimes earned $2 or $4 a day), my estimated earnings last month was $84, or 4,200 pesos.
Read.cash-$251.5
Noise.cash-$84
$335.5 (or 16,775 pesos) in total
I was surprised to see this number. I was not expecting this at all because I thought I would have had lower earnings last month compared to what I earned in January, which was 13, 000 pesos. That is why I am so grateful because we have survived the month with the help of both platforms. I had sustained my medical needs once again. 
With regards to my 1BCH goal that I had last month, I am sad to say that it is still empty. I was not successful in saving $3 to $4 on every conversion I made because it is still not enough. My 1BCH goal is so hard to reach right now, but I will definitely have it before the year ends.
And I am happy to say that I am now sponsoring two people who I think deserve to be motivated because their articles are worth reading. And I am slowly giving back to the community that has helped me big time. And I am planning to continue giving back in my own little way.

 I am also thankful to the people who were always there to support me with their monthly renewal of sponsorship. Some names were added. Thank you so much, guys. I was more determined to continue my journey as a content writer and creator kuno, hehe! I appreciate every penny you all spend. 
And that's how productive my February was. I will try to be more productive this month and continue to publish an article every day. I do this once a month to help me reflect on how I did the previous month and to motivate myself to do better.And also, to help motivate other people, if I can do it, you can also.
--
Date of Publication: March 1, 2022
All photos are min unless stated otherwise