What Happened on the Weekend?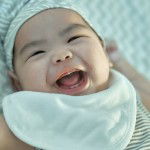 Hello guys! Do you like baking? When my parents bought a new oven, I decided I should make use of it and start baking. I started with some baby foods, there were tofu sticks and other types of baby-friendly foods that I baked before when Matti was just starting to try solids.
Now that he is already turning two years old, most of his meals, I offer him food that we adults eat as well. I attempted baking banana bread and cookies last year but most of them failed, well, they can still be eaten but most of the time, they are a little burnt. So, it is discouraging to get that result and so I stopped.
But recently, I decided to give it a try again because sometimes, I want to eat a really good banana loaf. I have a friend who sells good banana loaf with overloaded chocolate toppings and I wanted to eat something like that but I can't find where to buy it here in our province and so I decided to just make one for myself and for the family.
YouTube is always a friend in times like this. Last weekend, after all the church cleaning activities and Bible studies, these two young ladies helped me bake, I introduced to them banana loaf, it is an easy recipe but I can't rely on my memory, I have to look up the ingredients and the procedure so not to miss anything.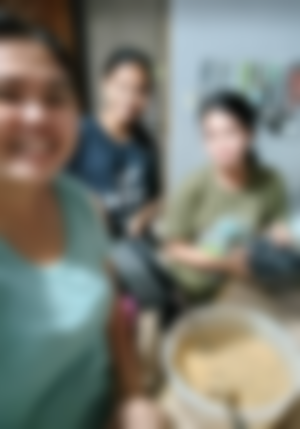 The banana loaf that we made, we brought to church the next day because we had fellowship after the service. The churchmates loved the banana loaf and I know why, it's because this recipe includes a lot of chocolate chips and I even added some walnuts!
My husband bought the bananas too and they were overripe and which was perfect for a banana loaf or bread! The more overripe they are, the sweeter!
Also, after we baked the banana loaf, I brought the two ladies for dinner outside at Carl's Fried of Guindulman. That was our first time to dine there too, of course, we brought Matti with us as well.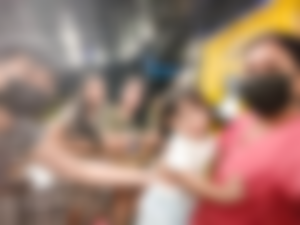 We enjoyed the live band that night, we spent a good three hours at the restaurant and that lady in green even met her ex-boyfriend at the restaurant surprisingly!
She's a good singer so we also allowed her to sing with the band, she sang two songs and although I could feel that she still want to stay for a while, it was almost nine in the evening and we still have to bring these ladies home because we don't want their parents to worry.
But the highlight of that night was when the ex-boyfriend appeared and so I asked her how was her heart when she saw him?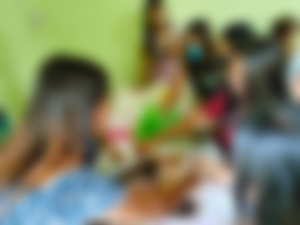 We had mix and munch at church that Sunday, it was our first time to reintroduce this fellowship over some snacks after service. We started to be on time in terms of the start of the service and so we still have a lot of time to mingle and talk to other members after the end of the service which is good!
The banana loaf which we baked was brought here and they love it! It was finished in just a few minutes!
I guess I will have to bake more for the next week! It's just that walnuts and chocolate chips are expensive!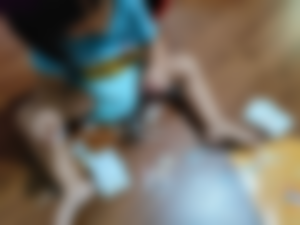 Anyway, on Sunday afternoon, Matti was just so irritable that I searched on what are interesting activities for toddlers. I found sticking stickers into surfaces would be a good one so I looked for my old stickers and allowed him to just stick them around.
Stickers like this are easy to take off though so it was no issue at all if he would be sticking them on the floor or the wall.
On that night, I decided to try baking chocolate oat cookies! I asked my cousin to buy me cocoa powder, I have rolled oats always as I am eating that for breakfast and so I made around 16 pieces of these cookies and my baby loved it! I also added chocolate chips to the mixture!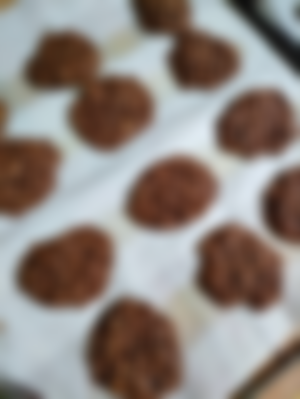 This was successful baking for me! I will try more recipes in the future! my mother told me the cookies were super sweet and that I should lower down the sugar for this recipe and I will do that in the future.
I guess the next set of cookies will be the simple ones, with less sugar, and no chocolate chips anymore. My father loves munching sweets during his afternoon snack so this was perfect for him. He likes the cookies with tea!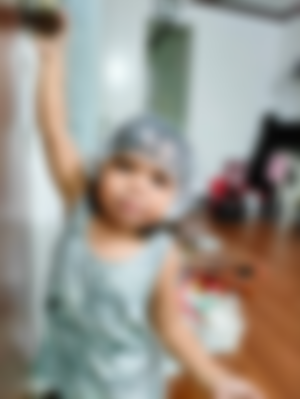 Finally, when I was done baking and went back to the room, Matti gave me this shower cap he found in the storage box. This was part of the JPark sanity kit which I brought home because we were not able to use it during our stay.
Since he gave me the cap, I decided to put it on him and I was laughing at how Matti looked. His father laughed too!
Thanks for reading! That ends my weekend story! Don't forget to check my previous articles too:
---
xoxo,
momentswithmatti Mother | Boholana | Cebu | Philippines | Travel | Photography Enthusiast | Calligraphy | Art | Crypto Noob