Matti Looked Different!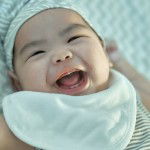 Date: October 8, 2022
Time: 11:13 PM
It's the weekend once again and that means, just a few more nights and we will be traveling! I miss the feeling of riding an airplane and this is extra special because we are traveling together as a family! I am just delighted as well that the husband's admin team messaged the five-year club of their budget being sent to their payroll accounts instead so they don't have to go visit the office to claim cash!
But we are not talking about the Singapore trip today. I would like to share with you that we finally visited the barber shop once again! The first attempt on March this year was a failure so we are always just trimming Matti's hair and it's always a bad experience, Matti always gets a chip in the bangs area.
I love Matti's straight hair, how I wish I have his hair. I am glad that he got his father's hair though and not my frizzy curly hair. But growing it long made Matti look like a girl rather than a boy.
Last week as we visited the pedia, she commented about Matti's hair and told us to do something about it. With that, we both decided to visit the barbershop soon!
In the past week and days, we had been conditioning Matti's mind about the haircut. He would just laugh about it but today, we went and I was proud that he was really patient and well-behaved.
I am glad that it turned out nice and the family liked it. His nanay and tatay have not seen it yet, we were planning to have a video call today but we missed it because of other things, perhaps we will do it tomorrow instead.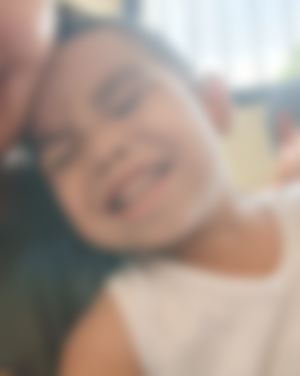 Now that his hair is short, Matti looked totally different! When he still got long bangs, he looked like a very behaved kid but now that his hair is shorter, he somehow looks like a bad boy. My husband said the same thing and we both laughed about it.
On the other hand, I was also thinking of cutting my hair! I am really tired of this frizzy hair of mine. We have a bad relationship as I am tired of combing it and getting a lot of hair fall. Our floor always has a piece or two of it and I have to always sweep the floor! When I sleep on the bed, I would wake up seeing hair on the pillows and everywhere! Even Matti knows and recognizes that it's my hair that's on the bed!
I know I had done little action to the frizziness of my hair, but it is because I am just frustrated with it. I wish I could visit a salon soon and get good advice on what to do with it. I am also hoping that the hair fall will stop. I know other moms are experiencing this too. I thought cutting my hair will help lessen it but I had cut my hair a few times before but the case continued.
Do you have any advice for moms with hair fall problems? Lately, I had been applying virgin coconut oil to it and I am also back to drinking calcium capsules.
Anyway, that's it for now. When was the last time you got a haircut?
Check out my previous articles here:
xoxo,
momentswithmatti Mother | Boholana | Cebu | Philippines | Travel | Photography Enthusiast | Calligraphy | Art | Crypto Noob
Sponsors of Momentswithmatti