Read in a Month: September 2022 Report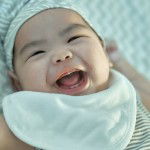 Date: October 2, 2022
Time: 6:04 AM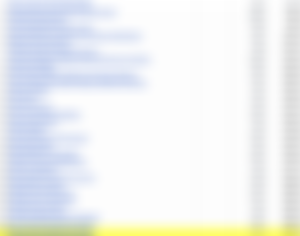 I intended to create this article and publish it on the first of October but because of a lot of circumstances, it was just left opened on my laptop, waiting for me to sit and start typing.
I had a very little sleep, my little one was feeling better now, according to the pedia, his urine test shows he is negative of UTI but it shows that he is already a little dehydrated. She then said to continue giving the oral medications prescibed.
So, he kept waking up last night. We slept at 11 PM, woke up at two, then woke up again at four, and work up again at six. It would have been nice if he would just sleep back by himself but no, he would ask me to carry him and cradle him to sleep.
As a mother, I am not complaining but my back is already hurting. For the past three nights, it has been like this. But I am thankful that tonight, it was much better because he was not anymore throwing up. Thank God!
Anyway, going back to the earnings, I have a total of $65.07 earnings for the month of September! Approximately 0.5 BCH. I believe this is better than the previous month's earning.
The only thing though is that this month, I had converted my BCH holdings and sold them due to a need. In short, I am already out of BCH funds except for the last BCH that are still on my readcash web wallet which is around $21. I have transferred it to my bitcoin wallet and I am keeping it there until I reach 1 BCH again.
Unfortunately, I have to sacrifice something for our needs especially that we are traveling to another country soon. I also have powered down my Steem Power because I already had decided to focus on Hive.
There were certain things that are going on between Steemit and Hive and Blurt. I was originally a member of Steemit from 2017 but never had a single idea why Steemit was forked to Hive and Blurt. It was also the reason why I continue to use both platform but the past two months, I noticed that one of the curators which have been very supportive on my postings is not anymore upvoting my content. Then I figured they won't support those who are posting on Steemit and Hive at the same time, as well as Blurt.
It was only recently, more of less two weeks ago that I understood their reasoning. Also, although I was a moderator in the Philippines community on Steemit, there were several instances that I disagree with how Steemit is handling their users and the many restrictions, guidelines, and a lot more for the curators to support a certain user.
So, after a lot of thinking, I decided to step down as moderator, powered down, and will now just be focusing on Hive. My last posting on Steemit was two weeks ago as well. I am grateful to my co-moderators who were really understanding and who had supported me on this decision.
---
For the month of October, I am focusing on posting daily for Readcash. Thankfully, for September, I was able to achieve the one article per day. I published 30 articles but I noticed something, Rusty's upvotes seem to have limits. I can't explain it clearly but there were days when he only upvotes such amount of BCH and if there's another article within the same day, he would ignore it. Notice in my article list, there are a lot of times where I earned a few dollars on a certain blog then the next blog article earns only cents.
So, I am applying this method where I will be posting once a day, the timeframe must exceed 24 hours before I publish a new one.
---
As for noise, I am glad that the new application has been launched already! Are you all there? If yes, please follow me or mention your username down on the comments section so I can follow you. My username is momentswithmatti
Thanks for reading this article! Check out my previous articles here:
xoxo,
momentswithmatti Mother | Boholana | Cebu | Philippines | Travel | Photography Enthusiast | Calligraphy | Art | Crypto Noob
Sponsors of Momentswithmatti