Mosia Cafe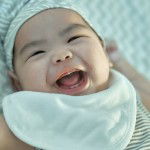 Coffee shops are increasing in numbers here in Bohol specifically in Tagbilaran City. What used to be a simple province is now copping up with the coffee madness and it is also aiming for high colors when we talk about businesses.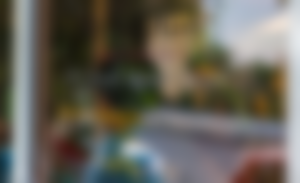 Mosia Cafe is part of the most recommendable cafes in the city through Tripadvisor and although the location is a bit off from the main city proper, there are still a lot of customers heading over here spending their time watching the sun slowly go down for sunset or just simply play with the cafe's puppies who were playful and fun while sipping that hot or cold coffee goodness in a cup! Or perhaps you might want to count the number of vehicles passing by while you slice that Josefina cake.
Without further ado, let's talk about Mosia Cafe.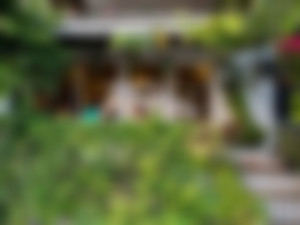 What sold me while browsing the web prior to arriving in Tagbilaran City was that they have a great view of the beach and it felt like the location is like a cafe in a garden due to the numerous green ornamental plants I have seen through some photos online.
I checked that this is just located next to the highway so it would be a great spot to fly a drone.
As we reached the entrance, my older brother mentioned they passed here early this morning but the cafe looked like out of service when we came back at quarter to four, we were greeted by the beautiful forest-like view. I don't know about the others but I felt like I was about to enter a jungle and I love it!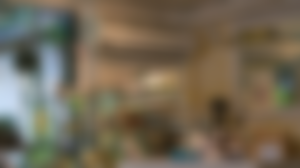 The concrete stairs had some tiles embedded in them. There's a table right on the left side, its glass doors and walls made it possible for us to see the people inside. Well, there were only two crews and no other guests around so we went in.
The first thing that attracted me the most was their tables. I was thinking this could not be real! There were plants underneath the glass tables!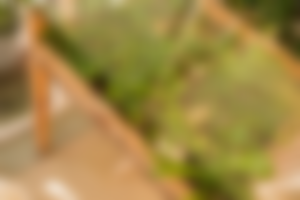 Artsy and very well thought of. There were dog picture frames hanging on the walls, numerous of them. There's a sofa with a cute stuffed toy sitting in it, a side table with some light illuminating which added beauty, and another dog decoration right on top.
The wall next to the cashier has a lot of tubes attached to the wall holding some plants' leaves. I like this setup and although the interior is a little small, every corner has been designed uniquely which coherently made up the cafe.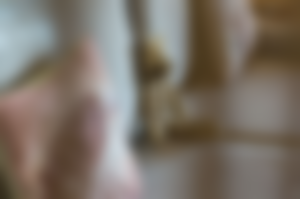 The huge sign in the cashier's front stated:
Happiness is only a cupcake away.
Walked up to the tiled concrete stairs and four or five dogs greeted us. Some of them were sleeping while two young ones seemed delighted to see us! They were wagging their tails like they wanted to play!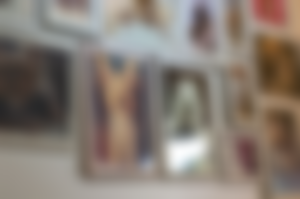 From the outside to the inside, you'll know immediately that this cafe is environmental and animal-friendly. They show it by the numerous plants which were almost covering the entrance. The dogs were happy to see us and later on found out that Mosia cafe has a rescue team for animals, dogs, and cats specifically. Their recent rescue operation was last March where they saved foud puppies from a save.
The cafe doesn't provide drinking straws or even any type of plastics in support of saving Mother Earth and the Plastic Free Bohol movement.
Whilst the ambiance is very nice, with lovely lighting, I can definitely say it was well thought of but upon coming up to the patisserie options, there were only a few on the glass temperature-contained display. So we tried three of them while there were five on the options.
French Apple Topped with Home-made Ice Cream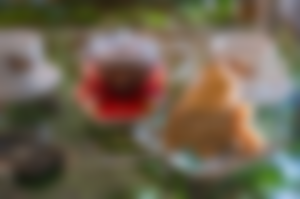 Priced at Php 120 per slice, this delight was looking really simple, reminded me of a childhood banana cake but it says it is made of apples and James wanted to try it although it was not very attractive to me.
The staff asked if we want ice cream with it, for sure no one would decline an ice cream offer so we nodded.
It was served on a Chinese-designed ceramic plate, it looked appetizing with the ice cream, and boy, it was so good! But what made it really yummy was the ice cream! The caramel was sweet with a little pinch of saltiness at the same time. It was perfect with our ordered tea!
Josefina Cake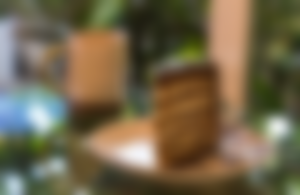 Priced at Php 200 per slice, this elegantly looking cake display with chocolate dripping was the only whole one when we came in. A wax seal stamp with their logo on top with drops of gold on top made it look fancy!
I ordered it for my brother and his wife and it was served huge they were not able to finish it! They asked for me to rescue them and I was, of course, delighted to take over!
The cake has layers of chocolate and white cream almost like a cheesecake to me! I love every bite but I was afraid I might get diabetes if I would eat all of the remains but still I did. Goodbye diet!
Creme Caramel Bread Pudding Topped with Home-made Icecream
Priced at Php 200 per slice. Here's to my parents who kept on complaining that it was too sweet! I personally love their Caramel ice cream I only tried it when served.
My father is already beyond his 60s and I definitely understand why he felt like he was eating only sugar the entire time. My mother, on the other hand, loved it at first but ended up complaining at the same time too. They, however, finished it so it was a wonder for me why they were complaining yet they ate everything! My parents are funny sometimes.
It was four in the afternoon and I don't want to have coffee so I ended up with the super sweet-smelling tea they named Feeling Good Flower Tea which is composed of Chamomile, Rose Petals, Orange Peel, Oatstraw, Lemon Balm, Lavender, and Stevia. It was super good it complimented the French Apple with the ice cream we ordered! James had his two thumbs up too!
Aside from that, they got other tea options too such as Wild Berry, Organic Moroccan Mint, Oolong Tea with Milk, Earl Grey De La Creme, and Japanese Green Tea with Roasted Rice. All of them I smelled and the most sweet-smelling was the Feeling Good Flower Tea.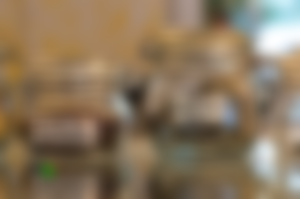 Their coffees are Salted Caramel Mocha which my mama ordered. My father ordered his Cappuccino while my brother had his Latte.
They provide service waters too!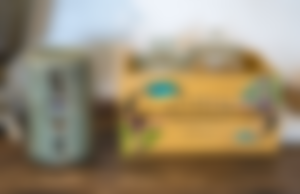 Price-wise, their cakes are a little pricey but very worth it. The drinks are fine as how most cafes would price theirs too. I like the overall ambiance, it was small but very artsy and well thought out. The powder room was very clean. They had WIFI but I was on mobile data so I wasn't able to check their speed.
The view of the beach outside added a nature-feels and Mosia cafe being environmental and animal-friendly made it a striking one for me. I will definitely come back for more as their cake options are surprisingly changing every day.
Thanks for reading! Check out my previous articles:
xoxo,
momentswithmatti Mother | Boholana | Cebu | Philippines | Travel | Photography Enthusiast | Calligraphy | Art | Crypto Noob
Sponsors of Momentswithmatti