Do's When Living in a Condo Unit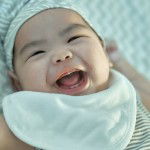 Living in a condominium unit may have similarities with living in a normal single detached home but there are more differences than similarities, at least for me. Today's blog is all about the basic do's and don'ts when you live or rent a condo unit.
Since late 2015, my husband and I had been living in our personal condo unit until we welcome Matti in July, 2020.
Living there, we have to be mindful, thoughtful, and considerate to everyone else living in this four-story condo building, and I also hope our neighbors are also having the same mindset.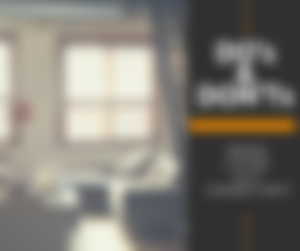 So I made this list so those who are planning to live in a similar setup as we are in have the idea of these things because it is always good to be ready than be sorry!
All condo units have their own workers and staff who maintain the building and provide cleaning services as well as fix any issues reported to the administration. While homeowners might think that they are being paid for these jobs, it is still humane to be courteous and respectful to these workers.
I see most of them work as early as seven in the morning, sweeping the hallways, the roads, and parking lots to ensure that they're clean enough before all other homeowners get up and start their day.
There are security guards who are wide awake the entire day and night to watch over the building and be of service when the situation demands it. They get tired too and a smile or a little chit-chat won't really hurt if given to them.
What I usually do every once in a while is to also give them snacks and some meals when we have extra at home. This act makes them happy. I can't forget one of the cleaners whom I gave a single foam bed to told me her son don't have a decent bed at his boarding house so she had sent it to him, she was really grateful!
It is given that the unit owner would only be cleaning up their own space. It is also true that the hallways and common areas are the responsibility of the staff but it is not bad if you'll spare some time with cleaning that communal area next to your door such as the pathway.
I like it when I pass by our level's hallway and don't see any trash or fallen leaves which get into the building. But sometimes, it is just discouraging that some rooms sweep their room dust out into the hallway for the cleaners to take care of. It is very disappointing to see kids playing in the common areas and parents leaving their toys, some would even neglect to bring with them their own garbage!
Garbage segregation is one of the main issues why the city of Cebu specifically and this can also be applied to the entire country and perhaps some of the nations around the world.
This habit may be challenging but with constant action, this is definitely possible. Have at least two trash bins inside your condo and separate biodegradables and non-biodegradables. Also, adding a third trash bin for the comfort room is very ideal too!
When you sort your trash and they are disposed of at the bigger bins for the collectors' day, they won't be having trouble segregating those by themselves. The problem with the humans living here on earth is that they produce a lot of non-biodegradable trash and they don't know how to take care of them, thus calamities and disasters occur. In our area, flooding is really rampant, especially during the rainy season.
So start it in your little ways, soon, this simple act adds up to make a huge difference in our lives as well as to our nature.
Part of being in a settlement situation like condominiums is the fact that we should interact with our neighbors because of the hectic schedules and busyness due to work and even our personal lives.
So the common resolution is to interact through online resources, these days, we use Facebook. Here are the communications from the association officers' updates on issues or community events. Meetings and other events are all posted there so those responsible homeowners should be on the lookout for these announcements.
The advantage is that you're advised of the news and updates of the community!
It is the responsibility of each homeowner to be conscious and curious about what is happening in his or her environment. We are ought to be looking out for each other's units regardless of whatever the past had incurred to you and the neighbors.
Weird and unusual noises, some unknown person roaming around, or anyone or anything suspicious should be reported to the admin or the security for them to check further, we might be able to save someone else's life by doing so. Be conscious and alert always!
Check out my previous articles too:
xoxo,
momentswithmatti Mother | Boholana | Cebu | Philippines | Travel | Photography Enthusiast | Calligraphy | Art | Crypto Noob
Sponsors of Momentswithmatti