Don'ts When Living in a Condo Unit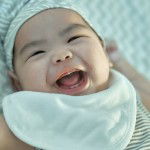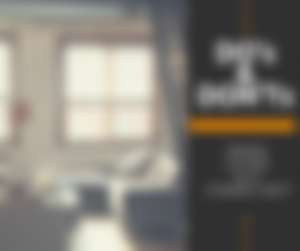 This is a continuation of the previous article, Do's When Living in a Condo Unit. This time, let's deal with the don'ts.
This really pisses me off. In a condo building, we all know someone is out there on the balcony or inside the room and it is just improper to just throw something out from the terraces especially if they're trash. It's definitely a no-no and one must learn their manners.
I have experienced a lot of times where the person from the fourth floor throws cigarette butts into the air and it lands on the next room's balcony because of wind and such, it's a shame and it really disgusting to be inhaling those butts while it flies in the air.
Throwing them on the terrace just shows how bad you are as a person. Learn to be respectful both to nature and to your co-humans.
Flushing of tissues and anything rather than your pee, water, and stool is very dangerous especially to condominiums because this has a tendency of clogging the drainage system of the entire building. Imagine the horror of the person who'll be cleaning up your mess!
It really doesn't take a lot of effort to throw those tissues into the trash bins instead of the toilet bowl! Plus, it takes a lot of water to drain that so it's a waste of water resources.
One of the most common mistakes of newly transferred owners is noise pollution. The majority of the owners here in our own building have day jobs so whenever they arrive home, they'd turn on their speakers for some music or watch movies at a high volume.
Unfortunately, this is very disrespectful. With just walls separating you from the person living next to you, there's a huge possibility that they are able to hear what's playing!
So be extra mindful, think of those who are already asleep, think of the kids who are napping in the afternoon, and most especially, think of your own eardrums, you don't want them blown out right? So lower that volume and ensure you aren't disturbing others.
Speaking of disturbing, walking the pathway with so much noise is another thing and yet it is also another thing to talk loudly while passing through the hallways.
I noticed that some homeowners feel like the communal areas of the building which are near to their rooms are theirs' too! They put their slippers there, their plants, their pets, and even put their trash!
It's better to be respectful both to yourself and the others who are also living in the condo building, plus the workers who are trying hard to keep it clean.
Lastly, learn to obey the rules of the association such as paying the monthly dues, and not using anything that might do harm to your own unit or the one next to you. In short, just be obedient and respectful.
Thanks for reading! Check out my previous articles too:
xoxo,
momentswithmatti Mother | Boholana | Cebu | Philippines | Travel | Photography Enthusiast | Calligraphy | Art | Crypto Noob
Sponsors of Momentswithmatti