Since it's Thursday again, this is a great opportunity to have another throwback, alongside the continuation of my art journey series that I started almost a month ago where I share to you my works within the last 13 months, since I started focusing on creating any forms of art. The month is about to end too so I hope you are having a great time!
In this part I am sharing the works that I did during March and April this year. The theme is all about anime and I decided to do a fan art from my favorite animes HunterxHunter and Black Clover! Please note that there might be spoilers too if you haven't watched these, you have been warned.
Both of my works here involved colored pencil on the main characters while having the background colored in oil pastels that I mentioned in the previous part of this series. I finished each one in a span of 2-3 hours per day. I highly recommend you to watch this anime too!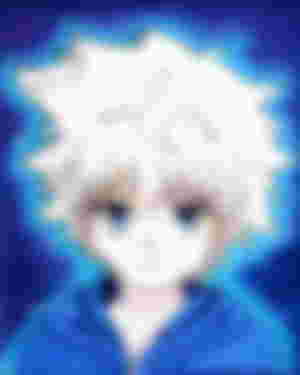 I guess that most fans of HxH are liking Killua because of his great abilities in the anime since he showcased proficiency in assassination skills from the Hunter Exam up until the Chimera Ant Arcs. He came from a well-known family of assassins who had great reputation and wealth.
His Nen type is transmutation where his ability is to create lightning and have godlike speed when moving which allows him to move fast. Killua is a well-known friend of Gon, who is the protagonist of the series. For me I personally like his color scheme of blue, from clothing to his lightning attacks. His personality is calm and collected, but he gets cold when you anger him. As an assassin he is not hesitant to remove someone that stands in his way.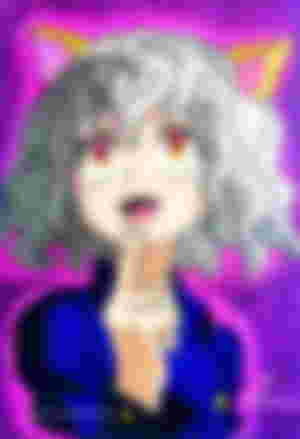 Now here comes a pretty catto, which is part of the Chimera Ant Royal guards. This is Neferpitou, an antagonist in the series. Its gender is unknown actually, though it speaks as a female in the show. What I liked about it is that it's personality, acting pretty much like cats who love to stalk and take down their prey with swiftness. Neferpitou's Nen ability allows it to have great senses to detect enemies from afar, and its physical strength is incredible too.
For these two, I used an airbrush to cover the backgrounds and colored pencils for the main characters.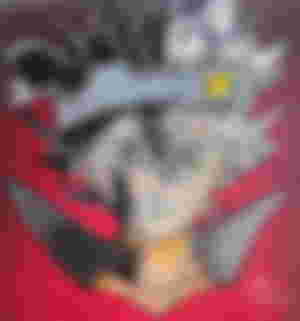 Asta is the main character in the anime Black Clover, which is still ongoing. I missed watching all of its episodes every week. Asta is an orphan that was saved by a priest in a small village until they grew up, along with Yuno. He's the only Magic Knight in the Clover Kingdom without any magic, but his Anti-Magic ability allows him to counter and cancel literally any form of magical attacks. His determination, will, and focus to succeed and become a Wizard King even without magic makes him an inspiring character. Also, his ability is essential in any battle since their enemies mostly use magic to deal damage.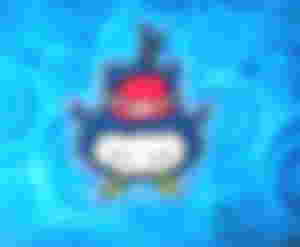 Nero is a bird who's actually a human who was sealed by a powerful magic hundreds of years ago, and her goal is to stop the demons that might attack the Clover Kingdom. She has the ability to seal items and magic, which can be powerful in the right situations. Nero served the oldest king of the Clover Kingdom and she promised to protect the place using her knowledge and power. Within the series, her intelligence and abilities served a lot of help in battles which could be impossible without her.
So that's it for today's throwback and art series! I hope that you had fun reading this and I made it short since I don't want to spoil you a lot with these animes. It's better for you to watch and enjoy them haha.
Thanks for reading ! See you in the upcoming parts!
For my recent works, try to navigate through the previous parts here:
Part 1: It's Never Too Late to Learn Something New (Start of Journey)
Part 2: I Was Encouraged to Just Keep Going (Colored Pencils and Inktober)
Part 3: Taking the Next Step, While Dealing with Memories and Loss(Acrylics)
Part 4: Spreading Colors Through Spray and Aerosol(Airbrushing)
Part 5: Blending Different Hues With Oil Pastels
Part 6: Artback Thursday: Time for Some Anime!
[#26] Published, September 30, 2021

Sponsors of MegaKyodaiBanrai