This article is part of my personal art journey, which started here. This one is a continuation of the events that happened previously from there.
After being thrilled with doing most of the drawings in a month, I decided to spice some things up by adding some colors to my work. With the use of my savings I got from my allowance, it helped me buy some watercolor pencils and colored pencils, and a large 50 sheets sketchbook.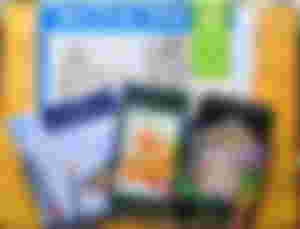 I decided to get the top-end pencils for this because I thought they could help produce the best results with quality supplies. With that, I only have to worry about improving my skills without fighting with terrible supplies. I had an experience before in high school where my colored pencils were literally made of chalk and made it scratchy to use without any pigmentation. I don't want to experience that struggle again. This is probably the most significant investment at that time since it cost me around 60 dollars for all of these materials.
I was delighted with the decision to invest in good art supplies. I can really see the difference it had on my work, even if I was not skilled yet. Of course, the results will depend on the artist, but these tools were really cooperating with what I wanted.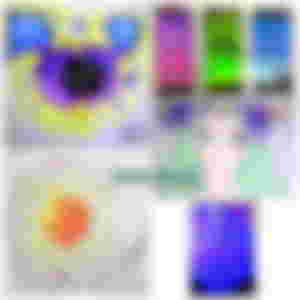 I started with the very first page of my sketchbook, and I drew Cosmog, one of the Pokemon that I liked because of its design and color scheme. It looks like a fluffy cloud full of stars. Next is the sky paintings made of watercolor, swatched in watercolor paper. I liked creating this one because it was simple yet full of color.
Next is the drawing of Rhea, a character from a game that I was playing which is Fire Emblem: Three Houses. I didn't capture her face well, but she turned out cute lols. Next, another night sky in watercolor full of purple, with the moon, stars, and shooting stars. And finally, a realistic egg sunny-side up. This is really challenging because I wanted to have a realistic result. Capturing the values and shading was hard because it is full of grayish-white colors. But I would say it was well-done considering it was my first time successfully doing a realistic piece.
A friend of mine who likes to draw a lot discovered that I was into drawing just recently. And he told me that I should try joining in with the different prompts for Inktober.
In case you didn't know, during InkTober, people are invited to submit their own works made primarily with ink based on the different prompts assigned that day. For example, on the first day of October, the prompt is about fish, so you need to draw anything fish-related. This challenge lasts for 30 days and you must draw every day based on the topic.
As a beginner artist at that time, Inktober feels like a tall order for me, considering that you must draw every day that is in line with the daily topics provided. Nevertheless, I gave in and decided that this must be an essential step for my artistic growth.
I did break some rules for this challenge because I am not officially in it. I am just joining for the sake of my own practice and pushing myself out of my comfort zone. The first week was a success for sure, and it gave me the confidence to push even further until the end of the month.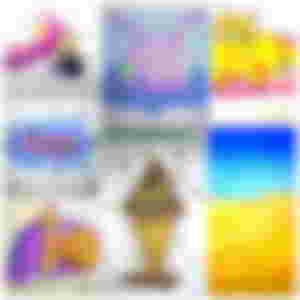 The second week's prompts were really fun because I was smiling when I saw the cat, some Pokemon that I included, and the disgusting ice cream!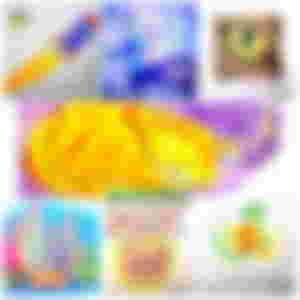 For the third week, everything feels a lot better and colorful! The personal favorite that I did here was the cat's eye in focus, which is another attempt to do it realistically. And of course, there's the cute catto who sleeps so deeply. For the food prompt, I did a dish inspired by the anime Food Wars, where the recipe is a vegetable terrine as far as I can remember.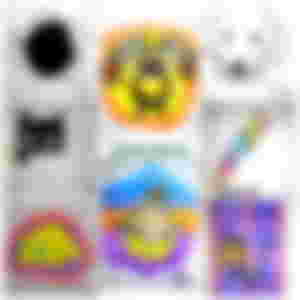 And for the last stretch of InkTober, I feel that my drawings did improve a lot better than the first week of the challenge. It really gave me confidence to sketch and color and felt satisfied because I finally did complete the challenge on my own terms. It helped me become more creative because of the prompts and draw the characters and things that I really like.
While I was doing the challenge daily, I was also posting these in Tsu last year. It is the social media that I consider as my safe place because people are not really judgmental or do not care at all (lols)!
And there was a person who saw my works daily and applauded me for it. I wasn't sure why because my work wasn't phenomenal. But seeing this person made me starstruck because she's one of the best content creators on that platform. I always admire her owl and wildlife photography. Heather (TheeOwlQueen) is such a down-to-earth person who I consider my friend on the platform at that time. Her praises made me continue doing the work and feel confident about my works.
I actually asked her why she was happy seeing my works every day even though they are not the best, and she replied:
" You know what, I really admire your dedication to drawing everyday. Until now with my age, I can't even draw a properly. Seeing you draw makes me happy to see your progress as a beginner!"
After hearing those words, I am just speechless. I never heard such genuine praise from a person I didn't personally know. No one did recognize my efforts other than her and I would say that was the real turning point for me to continue creating.
After October and Inktober, I decided to create more stuff. And with that, it means that I have lots more to share with you in my year-long art journey! Discover what kinds of medium I will use and the types of work I was able to do with them.
Until next time!
My personal art journey series:
#1: It's Never Too Late to Learn Something New
#2: I Was Encouraged to Just Keep Going
[Article #8, August 21, 2021]
Sponsors of MegaKyodaiBanrai