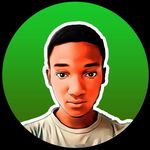 Waking up today is another beautiful day to witness. All thanks and grace to the Almighty God that created life and all in it. Life is good when we believe in ourselves and live our lives, not in the shadows of other people. You never can tell what they have been through and how well they had to cope with life on their own side. Some people would always have to play with a smile on their faces but deep inside of them there is surely something bothering them. So it's always better not to judge a book by its cover.
Happiness is free, it is something you have to create for yourself. Happiness doesn't really have a price. It's said that happiness comes to those who seek it. Status isn't a factor when it comes to happiness, whether you are poor or rich never matters. Old or young, male or female, none matters. Just make sure you have a pure heart in you. Feel free to forgive and forget then you realize the so-called happiness would have become an order of the day.
Yesterday was so stressful for me, I had to walk around the street to get something to eat. My friend and I decided to take a meal which is a bit different from the common rice and bean which had become the meal we get used to all day out. As a bachelor, it is not really easy to think of a better meal to cook, and also laziness is something that affected us. How about we fry some plantain and egg? He suggested it!. Hahaha, that would have been great 👍 then we started the process by down the street to get some plantain to fry. We had later found a store to get it and the pricing was still okay for us at a price of 1$ then we bought the other ingredients and the eggs for another 1$.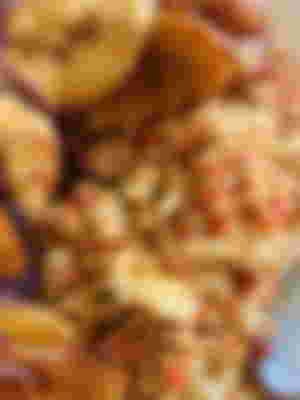 Nothing lasts forever, after having tasted the plantain I felt like it shouldn't finish anymore. Maybe we should have bought more and fried many of them so I can eat till my tummy burst 💥 out.
Out of curiosity, I got in touch with some content on the platform making an entry to a writing challenge. At first, I came across with @BCH_LOVER post where she made a post using the Bitcoin cash acrostic and I think I made a promise to opt for the challenge. She used her own version of the challenge. So I decided to tap to the root and get to the source of the challenge, then I discovered she got the trend from @CoquiCoin with the article Never say no to challenge your writing and also Coquicoin got her own challenge from The will to write by @Jane and also Jane got the challenge from the source Why Not Acrostic by @McJulez
This was how the downlines to the challenge went. So I was able to get to the source before writing anything. Then I got to a point where I have to make a decision on which to write and which to ignore. I have been on this contemplation since yesterday, not giving me the chance to write anything. But after much deliberation, I decided to go for both. Hahaha. 😂 looks like a suicide mission. I don't really know how to go about it. 😂 but I just believe I can and I will.
According to mylagoslately's Instagram post 14 hours ago, I read a sad and touching story about life and injustice. It was about a young boy whose name is George Stinney, a 14-year-old boy who was the youngest person to be sentenced to death in the United States. He was executed by electric chair in 1944. 😢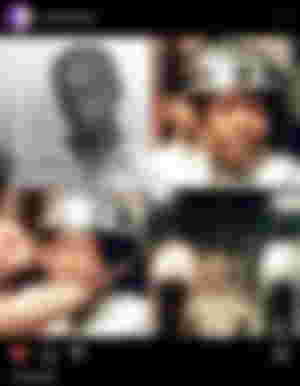 Image sourced from the Instagram page of the writer
Countdown to the date of his execution, he was said to always carry a bible in his hand claiming innocence. George was accused of killing two white girls whose dead bodies were found close to the apartment where he lives with his parents.
Right or wrong, justice should be justified. The jurors were all whites and the boy's parents were not allowed in the courtroom and were subsequently expelled from the city after the trial. What a harsh world! No matter what I think the parents still have the right to see their son even if he was guilty of the offense.
On the day of execution, he was still denied to see his parents, Goerge already spent 81 days in prison calling for innocence. Then he was taken far away, his voice was heard alone and he had no one to talk to.
So sad to hear that he was electrocuted with 5380 volts in the head. What a death! Justice or no justice he was killed. How about the innocence he was trying to prove? No one toils hear him out. What a strange world.
There is a saying in Yoruba that goes thus; Lies might prevail for years, but one day the truth shall be uncovered. 70 years after his innocence was finally proven by a judge in South Carolina.
It was said that the beam in which the two girls were killed weighed more than 19.07kg. Therefore it is impossible for the boy to be able to lift it come to talk of hitting it on the girls enough to kill them.
Conclusion
This was just a sad story for me. While reading the content from his I remembered the movie I watched some years ago. About a man who was falsely accused of killing. He knew he was innocent and his family also knew but they never had the money to a good judge for justice and in addition, they were blacks. Not until a black judge rose and took up the case then after many years was able to prove his innocence. I don't know if this is because of racism or all sort of things. But I think justice should be justice and nothing more. There should be honesty, equity, and sincerity before a judge could come to a conclusion.
I am so happy I was able to complete this challenge. At first, I thought I was not going to finish it up. Finally, I did. I would be making a write for the acrostic Bitcoin Cash in a few hours time
What do you think about the story? Is this an act of racism or just injustice?

Please don't forget to follow McYusuff on noisecash. Don't forget the "double f" or you follow up with the link below. 
https://noise.cash/u/McYusuff