October 10, 2021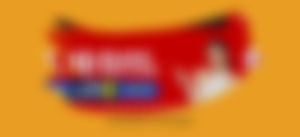 Every month, e-commerce sites like Shopee and Lazada provide discounts and sales to many brands. It usually happens on January 1, February 2, March 3, April 4, May 5, and so on. There are also sales during the middle of the month or "kinsenas" and even at the end of the month.
However, days like 10.10 or October 10 are filled with more discounts, cashback, free shipping vouchers, and many more. I don't usually buy online before, but when the pandemic starts, I have no choice but to order online some of my needs and also some of my wants.
One of the things I like about online shopping is that I have a wide array of choices and I can visit and add to cart some items I need at my comfort because everyone can do it even when they are still in bed. One of the disadvantages though is that you wouldn't know how it really looks in person until you get the item into your hand.
The delivery takes long sometimes especially if you are from far provinces, but the excitement of getting your parcel from the delivery guy after paying is something that is really distinct and unexplainable. Sometimes, there are those delivery drivers who took pictures of you once they handed over the item to you. Sometimes, it also feels awkward and when you try to look in the photo in the transaction details on the app. They really like stolen photos. Some of them, based on my experience, is that my eyes are closed in the photo.
Almost every sale, I get budol by either one of these two e-commerce sites/apps. By the word budol, I mean to say that I get tempted to buy some things because of the big discounts and vouchers they offer.
This day is October 10 and yeah, I was tempted to buy again. This time, I ordered some shirts from the brand known as Inspi. It is not sponsored, but if you are looking for some affordable shirts that have a nice quality, I strongly recommend this shop or brand.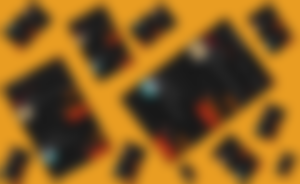 The shirts I ordered only cost 75 pesos each or that is 1.50 dollars. I immediately paid it using Shopeepay for discounts and a free shipping voucher. Regarding the designs, I have chosen those with minimal designs. It is not the first time I ordering the same brand of shirt that is why I do not worry anymore about what I am going to receive because I am always satisfied based on my previous transactions.
Regarding the colors, I have picked white, black, blue, and yellow. The size of the shirts is medium. (Just in case you plan to give me some gifts on Christmas, just kidding haha).
I have also ordered two pieces of yellow pad paper because I really need them. The brand is Victory. It is more expensive as compared to other brands of yellow pad paper, but the quality is superb.
Of course, I am very thankful for this platform and anyone behind it. Because of this amazing platform, I have something to save to buy the things I need and the things I also want.
That is all for this post, my readers. I hope you somehow enjoy this article of mine. I know and I believe that there are some of you here who also ordered something online today. If that is the case, I then dare you to make a similar article like this. This initiative is to let you write something today or some other days, especially if you are struggling with what you would write next.
If you are enjoying it, do not forget to show your support. Remember also that you are handsome/beautiful in your own way. So be brave and confident!
Thanks to my readers and sponsors for following my publications. May God bless you a hundredfold. Also, this is original content. Most of the photos I use are free images from either Unsplash or Pixabay.