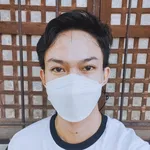 More than a month ago, we were given a specific situation about a student named Adam who was faced with a dilemma because he got a lower grade than what his father wanted. Because of this, he answered the question he wasn't able to answer during their exam and then informed his teacher that his exam paper was getting a lower grade than it should have.
However, the teacher found out what Adam was doing. Then he called Adam's father, who became outrageous and unethical in dealing with the principal because of his pride.
A question arose from this situation. The older Gorrin is emotional and jumps to conclusions, but is his behavior unethical?
Here's what I have to say. Yes, his behavior is unethical. This is because the way he talked to the dean alone is already unethical. Using the words such as "bastard" and being outrageous no matter what is the reason behind it is already a way of showing disrespect to the dean.
He may be too emotional, which is why he quickly jumps to conclusions but should have still talked nicely, considering the fact that he is talking to the dean.
Being ethical means dealing with morality, and you have the quality of openness, accountability, fairness, and due diligence. In this case, the Old Gorrin had moral anger that gave him the courage to stand up and speak out about what he thinks is correct, but in reality, what he is holding onto, without his knowledge of the real thing, is a lie made by his son, Adam.
He has too much pride in the name they carry, as well as, he was so loud, and these are some of the angles that can be noticeably seen portraying his unethical deeds. It is understandable for fathers to be outrageous when it comes to situations like that, but how the Old Gorrin reacts is not an excuse for him not to be considered unethical.
There is always an excellent way to talk with others, especially professionals, in a respectful manner no matter the condition being faced.
Had Old Gorrin became open and more comfortable to deal with, his son would not have been too afraid to the point that he will do everything just for Adam not to dismay him.
What Adam has done can be forgiven, and his father, no matter how long it will take, will still going to understand him. Once he started admitting and saying all the things running in his mind, including the pressures and all other related things, it's gonna be okay since no parent can tolerate seeing his child suffer.
In reality, of course, students who are guided correctly by their parents with love and, most importantly, with time, are likely to be more productive than those students who were driven by lots of pressure coming from their parents themselves and from other factors. They might not do such things that will bring them shame and dismay.
Above all, admitting the truth by uncovering the lie made by Adam is the best thing to do. Before things get worst, Adam has to admit the truth. Honesty is always essential in dealing with others, and also dignity must be preserved in the best possible way without inflicting more damaging consequences.
Adam had done wrong, so the ultimate goal of letting him tell the truth is to be understood and forgiven by facing the consequences and proving that he can change. Forgiveness is hard to give once trust is broken, but I believe that a person who shows a genuine act and willingness to change deserves a chance to be forgiven.

1 - Blogging: Things You May Need to Do Better/ 2 - Digital Wellbeing: Fine-tune your Tech Habits/ 3 - Between Never or Ever / 4- Those were the days, my friends/ 5- New Experiences Come and Go/ 6 - Admit or Lie: Choosing Between Options/
7 - Dreams: One Word, Countless Reasons/ 8 - Kyoto: City of Past, Present and Future/ 9 - Depresyon sa mga Kabataan: Mga Dahilan at Kung ano ang Makatutulong/ 10 - Burdensome Truth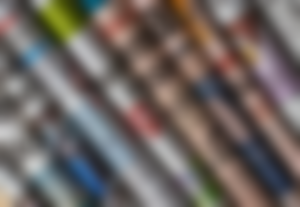 Special Notes:
All Other Images used in this article (without watermark) are Copyright Free Images from Pixabay and Unsplash.
This is original content.