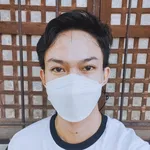 Digital wellbeing, or the one which reflects the impact of technologies and digital services on an individual's mental, emotional, and physical health, should be given attention, especially now that more people are becoming more exposed to gadgets.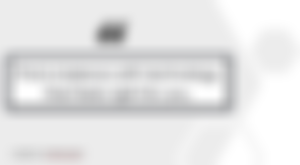 As technology becomes more and more essential and indispensable to everything we do, we are not noticing that it is already distracting us from the crucial things to us. We should put into our minds that technology should make life better rather than diverting our attention, our focus to something else. It is not wrong to follow the trend with all these technologies arising from this century, but the terrible thing is losing our control. So let us focus on other things where life is in the front and center and stay away also from technology sometimes.
I, myself, is very alarmed with my digital wellbeing. These past few days, I have noticed that I am using my phone beyond the average daily use. Sometimes, I even spent ten hours or more because of reading our notes via pdf reader and having our classes which sometimes took three hours or more for just one subject.
As a solution, I hold my book once I do not have a class already on a given day. Then will just use gadgets again to write an article after a few hours. Sometimes, I am not meeting these things I have challenged myself, but I am constantly making a way to avoid getting distracted.
It is indeed the very first step towards digital wellbeing. It is good to have an app like this on your phone for you to understand more about how you interact with technology. It will show you the daily view of how often you check your phone and how frequently you use different apps, and even for how long you have been using your phone in a given day.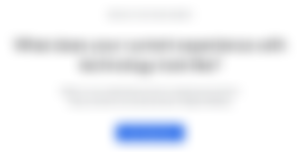 The image above is a screenshot I have taken from wellbeing.google. As written from the said photo, reflect on your relationship with tech, and get tips and tools to help you achieve your personal sense of digital wellbeing.
It is undeniable that sometimes, we do not notice that our habits are already affecting us. So, it is very advisable to reflect once in a while. Ask yourself some questions and assess them. You can also take some online stuff like this to get some thoughts on how you can achieve your personal sense of healthy digital wellbeing.
You may start the experience and by doing so, a series of questions will pop up. Just answer them honestly so that you will get the best tips that are suitable for you. In the end, the result will come out. To better portray it, here is what it looks like or what you would get after answering the questions.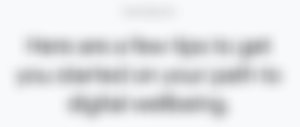 The photo will redirect you to the tips I got based on my answers.
As they say, if we want something there is a way. If we do not want something, there are countless reasons. While it is not bad to use a phone and other things that are the product of technology, learn to minimize the usage of these things and focus on a more vital and healthy way.
Find more ways to hit the pause button. Do some stretching and do some things that will refresh us, make us feel recharged and well through natural things.
Key Points:
Let's manage our apps and notifications to reduce distractions.

Create a space from work-related notifications that can help us recharge while away from it.

Putting smart speaker to good use.
Reference: wellbeing.google

Special Notes:
All Other Images used in this article (without watermark) are Copyright Free Images from Pixabay and Unsplash.
This is original content.
You can also use this topic as a writing prompt.