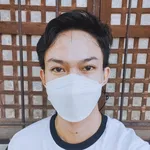 A pleasant day to everyone! It is now 11:10 in the evening here in the Philippines and yet here I am still making this article. Supposed to be, I should have written it earlier but because I have to edit first my video for our activity in one of our subjects, I was not able to do so.
From the past weeks, I have made several themes for ZEY NFT's. And for this article, I will give you a hint on what's next. I haven't minted it yet since I have just done only one of it so far.
Before we proceed to that highlight of this article, I may just provide a simple summary of what I have posted about the Juungle, especially to the firsts themes I applied.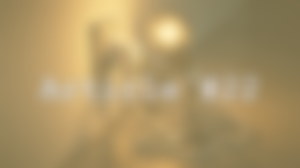 "Creativity is inventing, experimenting, growing, taking risks, breaking rules, making mistakes, and having fun." - Mary Lou Cook
I Found Myself in the Middle of the Juungle with Bitcoin
In this article, I talked about my first experiences in the Juungle. It is just so fun because I really do not have any idea of it when I first joined there. All I have in my mind that time is that, the NFT's there were of absolute creativity. I thought, what if I should make something like these?

That is the time I started to look for several articles here that talks about it. Luckily, @Constant1995 's articles were here. Those article became my guide during my first week in the said platform. A week after, I have encountered @VideoGameDana 's article entitled How to create an SLP NFT that displays artwork properly on both SLP Explorer and juungle.net!, which talks about how to create NFT's and put in in the Juungle. At first, I think I cannot do it since I only know a bit of programming. But luckily, I was able to follow all the steps.
In here, I presented the first ten ZEY NFT's that I have minted. They were just simple, and to give you an idea, eight of them is still in my possession, Just in case you want them, do not hesitate to purchase it in the Juungle Marketplace. Just go to collections or just directly click this link: ZEY

If it's new to you, Juungle is where you can find a marketplace for collectibles otherwise known as Non-Fungible Tokens (NFT) on the Bitcoin Cash Blockchain. In here, you can either buy, sell, auction, collect or create digital assets instantly for a very low cost!
Universal Arts: Of Galaxies and Flowers
This is the most recent theme, which I have applied for the ZEY NFT. It mostly contain several arts about galaxy, flowers and the like, which were minted and added to the Juungle marketplace.

As I have mentioned in this article, doing some arts is something I do not really usually do. To be honest, I just made arts once in a while or when we have activities in school with something to do with arts. But when I heard of Juungle, where you could sell your own crafts, thereby making it as non - fungible tokens, it is like my mind is telling me that I should not miss this chance. Any beginner and a professional artist will need help, no matter how big or small, from time to time to deal with a bit messy work that they think will produce good results or win the artist's struggles.
And here is the highlight of this article. I know it is what you are waiting for in this article. Do not worry because I am going to present it now to you.
charannn...
What do you have in your mind? Come on and tell it in the comment section below. Have a great day!

Just in case you did not know it yet, you can also see all of your Waifu's in a big picture in a place called Waifu Camp. But how? Just login using your Juungle SLP address in the said site.

If you do not have an account there yet and you are willing to try it yourself, here is how you can start your journey in the Juungle!


Special Notes:
All Other Images in this article are Copyright Free Images from Pixabay.
An original content