I was reminiscing about the early days of Facebook when the only purpose it served me then were games like Farmville, Pet Society, Tetris, and Marvel: Avengers Alliance. As a novice to the internet, the concept of social media was foreign to me, but games are totally attractive. 
Recently, Axie Infinity, a Pokemon-inspired game running on the Ethereum blockchain, is spreading like wildfire especially in countries such as the Philippines, Indonesia, and Venezuela. This "play-to-earn" non-fungible token (NFT) game is is more than just a game but has turned into a source of income to many. 
So out of curiosity, and because of the ridiculous price to get onboard the Axie craze, I tried looking for other "play to earn" games. I discovered several, but I'm more captivated by Star Town by Gala Games.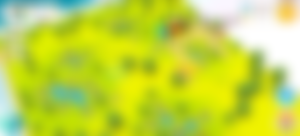 Star Town is a simulation browser game that is very much like Farmville of old. In my few minutes of playing the game, I love the following features:
The player will pick a cell in any unoccupied part of the world map to place his town. I tried picking up a cell in the Philippines but as of now, it is fully occupied. I ended up placing my town somewhere in Australia. You get to choose whether desert, forest, plain or somewhere near the shore. 

From the YouTube videos I watched, they say that the game has a 6-day cycle. This is to give a fair chance for all veterans and newcomers in enjoying the game. After 6 days, the game resets. This helps so you'll not get bored in the long run, and the progress of others will not overwhelm you. (However, when I played it, it showed 16 days. I joined the free server though. I hope someone will correct me on my observations). 

It is a strategy game. I played Farmville, Township, and other farm and town games before, but what makes Star Town challenging is the incorporation of the environments. Forests have a lot of trees and ponds, Plains are good for pasturing animals, Deserts have limited water supply but you will get an oil seep, and Shores make it easy to produce salt mines. You have to be careful in selecting where you should start your town. 

When things don't work out well, you have the option to "destroy" your town and start anew! I just did three times, since my problem is running out of gas before I can build a refinery. But with constant practice, and with the help of some YouTube videos, I'm getting the hang of it! But still, it challenges me! This game is perfect for the analytical and detail-oriented. It will help sharpen your thinking skills!

The play-to-earn option is promised but I don't think it will be easy just like in the Axie Infinity. The videos say that it will give rewards to the Top 100 players and has rumors that it will be expanded to the Top 1000. But even if earning requires more effort, the best thing about it is that it's free to play. What a treat after a hard day's work, right? It can be a form of personal relaxation for me. 

IMPORTANT: Did I mention that the people behind Zynga's Farmville are the same people who are behind this genius game? How cool is that!
You may have noticed that I did not include gameplays or tutorials. These are just my thoughts on the game. If you're looking for tutorials and game overviews, here are some helpful links:
In-Depth Guide to Town Star (Gala Games) -- Location Selection
Town Star Game - How to Get Started

Also, if you think this game is worth your time, you may register through the link: https://gala.fan/urptT4D-S and use my referral code: 60f0fa95746ab033bab65c27
By doing so, we'll both get 100 Gala Tokens. The GALA token is the main cryptocurrency used in the Gala Games Ecosystem. 
Referral code: 60f0fa95746ab033bab65c27
---
---
Hi, I am Marts! Aside from read.cash, I also run my blog - martsvalenzuela.com. I plan on growing my readership while learning to improve my craft and journey towards my passion to write and publish books that add value to people.
Carpe Diem!