The whole world was taken by surprise. Because of the COVID-19 pandemic, many of us have to familiarize ourselves with a lifestyle we're not used to. We were quarantined, then restricted. We have to wait for vaccines until we reach herd immunity and hopefully, we can go back into our normal lives. We were forced to embrace the concept of the New Normal. 
But when you're from a third-world country, things are worse. Daily we have to deal with news of incompetent government officials and pandemic-related corruption. As if their previous versions of corruption weren't enough to irk off citizens, now governments are improvising and upping their methods to milk the country of money. 
When will this end?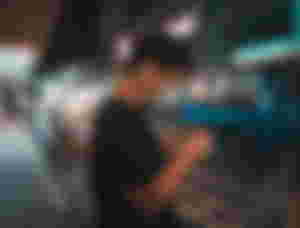 Sometimes I feel sad that my country is not given the same privileges as a first-world country. It seems we are always at the mercy of the powerful. I even heard of news where our leaders are asking for unused vaccines from other countries. It's disheartening. Still, other news reports exchanging nurses for vaccines. Like, for real? I believe we are not running out of resources, we are just mismanaging it badly. 
Philippines asking US, Israel for unused AstraZeneca vaccines: Galvez
Philippines offers nurses in exchange for vaccines from Britain, Germany
Last year, even as of this writing, many Filipinos lost their jobs because of the pandemic. Not a few friends shared their sentiments online and in person. It was heartbreaking. I can just imagine the mouths they are feeding. The sick and the elderly they are providing for. While I'm grateful that I still have my job, it would be selfish of me not to be emphatic of them. And even if I still have my job, I cannot say the same for my other working family members. The family finances are drastically affected. This pandemic hit me and my family so hard. Worse, my uncle living with us suffered a stroke and is currently bedridden. And if you're from the Philippines, you would know why having medical check-ups is a whole different challenge than the sickness itself. 
I was checking out my Coins.PH wallet holding my remaining BTC. It was not that much, not more than $50 when I noticed that there are additional tabs for other cryptocurrencies, including BCH. Then I checked some sites on how to earn BCH and I stumbled upon noise.cash and eventually, read.cash. I connected my Coins.PH wallet to the sites, and earned my first few sats. And the rest, they say, is history. I felt a sense of hope. 
Read.cash and noise.cash allowed me to earn and save BCH, something that I find difficult to do with fiat during this time. While I know that this can never replace my day job, I'm not gonna lie - my crypto earnings help me save up. It gives me a little bit of security knowing that I have an amount to spare when the need comes. I'm thankful to @MarcDeMesel for his generosity in funding this site. While many rich people are into mere wealth accumulation, it's awesome to know that there is the like of Sir Marc who invests in this kind of platform. 
I have little idea about cryptocurrency, but little by little I try to understand and expand my knowledge. Because of how BCH helps me with my savings and expenses, I even tried incorporating it on my website as a payment platform for the ebooks I wrote. I also included a Donate BCH widget with the hopes of making them curious about it. I also tried NFTs and trading on Binance with BCH. But the best thing for me is when I have influenced some family and friends to join noise.cash and read.cash and in the process, onboard them for BCH experience. 
Another thing I am grateful for is that I get to know wonderful people who like me are very positive about Bitcoin Cash. It's good to belong in a community where ideas are shared and opinions are encouraged. Without the people I have met via read.cash and noise.cash, I wouldn't have known about prompt.cash, wall.cash, NFTs, Juungle.net, and even faucets and platforms outside the BCH family. 
This pandemic and our kind of politics suck. But gratefully, I discovered Bitcoin Cash. It is like a silver lining in a dark cloud. They say cryptocurrency is the mode of exchange of the future, but that future is happening now before our very eyes. And I believe, Bitcoin Cash will be the forerunner of all cryptocurrencies for global adoption as a money to the world. 
---
Hi, I am Marts! I am a writer, and aside from my stint here in read.cash, I also have my own blog - martsvalenzuela.com. I appreciate it if you pay me a visit! I plan on growing my readership as I learn to improve my craft and journey towards my passion to write and publish books that add value to people.
Let's rock!