Communication platforms were opened for a reason - so that content creators and content consumers can flock together for a meaningful exchange. Again, it should be meaningful. In the case of blogging and forum sites, this happens between the writer and the readers.
I have read @RowanSkie's post about begging and just as I have commented, I couldn't agree more. Writing on a platform, in our case, a crypto-based one, requires that we abide by the rules set by the moderators. This is not a place to ask for "free money", but to write interesting articles, as @TheRandomRewarder puts it, and as our article gains attention, we are being rewarded with tips. There is no other way. We should not demand. We should not beg.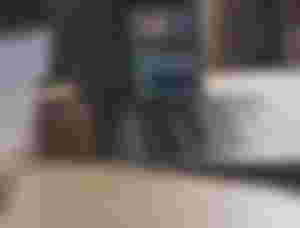 As article writers, how can we make sure we are contributing to this "meaningful exchange"?  
Don't post for the sake of just posting an article. Don't post for the sake of ticking off a daily checklist. Post something that will add value to your readers. Choose an interesting topic. Not just some random gibberish or copy-pasted material. Elevate the discourse by writing something beyond the obvious. Make their imaginations tickle. Make them ask questions. Raise their curiosities. Make them want more. 
More than tickling their senses and curiosities, establish your credibility by providing meaningful content. Educate people with something they haven't heard of yet or don't know about. "Don't be like a cloud that promises rain but never delivers". It is frustrating. Make sure that you write something worth your readers' time. People are searching for answers. Provide them with that. 
Read others' posts as well. Don't just post and run. We'll technically you can do that but it defeats the purpose of meaningful exchange. When people ask questions, answer them. When they post interesting articles, upvote them. Give them relevant comments. Ask follow-up questions when necessary. But don't be spammy. In fact, I met amazing people here in the comment sections.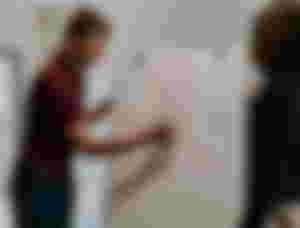 If you have a strong point to share or a cause you want to advocate, use your platform to raise awareness. When you post an article and readers start clicking your headline, you are already in a position where you have to introduce your bright idea and induce them to action. You don't just let them know what you know. What do you want them to do with what they have heard from you? Compel them to action. Start a movement!
Here is the crux of the matter. When I say meaningful exchange, whatever you write about has the power to create a ripple that may propel others to action. 
That's what happened to me after reading that "begging" post. It was an interesting read for me. He could have said how he is not in approval with the actions of some in the platform. but the author elevated the discourse by giving me information that I am not aware of - the reason why faucets do not simply let us claim crypto all the time, and the primary intent for read.cash and noise.cash in promot the transactional power of BCH. Need I say more that his post educated me? His post is compelling. And he stirred that interest in me to research more about BCH. 
And there are lots of interesting articles posted on this platform from time to time! I couldn't wait to discover and read articles that add value to me.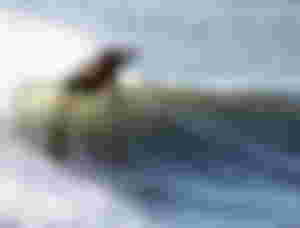 And in return, I am encouraged to write equally compelling and informative articles whether on this amazing platform or elsewhere. 
Don't just ride the wave. Participate. 
---
Hi, I am Marts! I am a writer, and aside from my stint here in read.cash, I also have my own blog - martsvalenzuela.com. I appreciate it if you pay me a visit! I plan on growing my readership as I learn to improve my craft and journey towards my passion to write and publish books that add value to people.
Let's rock!