It is unfortunate that tipb.ch/faucet that will run through Twitter's platform was halted. With its millions of users, Twitter could be the best platform to onboard, educate, and provide opportunities for people to experience the potential of BCH. In a short span of time when tipb.ch and #bitcoincash was launched, tweets spiked up, generating a buzz in the said social media site. However, since I too am watching how the hashtag performs during the faucet's run, I have witnessed that instead of tweeting about BCH and its features, some users just tweet random stuff that was very unrelated to BCH or even any cryptocurrency in general.
This is why we cannot have nice things.

The main reason why some users resorted to spamming the system is because of the free tips their tweets would generate. Who would not be lured when a simple "good morning", "hello" and some random gibberish partnered with the featured hashtag and tipb.ch/usercode will equate to a couple of BCH? What an easy way to earn free BCH, I must say! 
ICYMI: There is a site intended for our random noise and earn free tips in return - noise.cash. You may even subscribe to me there and tons of amazing people! My username is u/Marts. Just comment in one of my posts there and tell me you have read this post and I might give you something in return. *wink wink*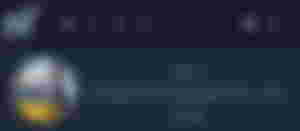 Back to my topic. The faucet was clear when it said that the system was meant to inform and educate people with BCH, and rewarding them in the process. Even the resources for factual BCH information were suggested: websites, Reddit discussion threads, Telegram groups... in fact, everyone with access to Twitter for sure has access to the internet. Rewards are given for things we do in favor of someone. Users tried to work around the process and head on for the reward. A sad reality indeed. 
Well, I hope tipb.ch/faucet will resume its operations soon.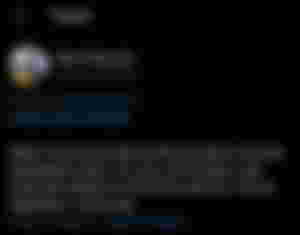 In tipb.ch/faucet's short run, I have read interesting posts about BCH. Some came from popular BCH supporters, some were testimonies about BCH. Among the positive notes about BCH I have read (and experienced personally) are the following:
I love how BCH runs speedy transactions. No more waiting lines, no more hassle. It doesn't take long for transactions to get confirmed. This is what peer-to-peer electronic cash should be. Also, I have read that the reason for these speedy transactions is because BCH runs on a network without congestion. 
With Bitcoin Cash, anyone can send money globally for pennies. I have a meager amount of BTC on my wallet and I wanted to convert it into fiat. But when I was prompted by the wallet's conversion system about the transaction fees, I held back. I think the fees are ridiculous for the meager amount that I am about to transact. It's like purchasing a one-dollar coin purse on an e-commerce platform for a ten-dollar delivery charge. I might as well hold my coins in my pocket for a while.
Unlike my experience with Bitcoin Cash. I purchased NFTs, bought shares of CST-SLPs, and even transferred and received BCH to and from people for very low fees. This is how peer-to-peer electronic cash should be. Its usage must be within the means of ordinary people. Especially during this pandemic, we cannot afford to spend our hard-earned money on transaction fees. 
I play games that offer rewards in BCH. I write in read.cash, and noise.cash that gives tips in BCH as well. I have gained connections with people who use BCH as a medium of exchange. What I need for these platforms is a Bitcoin Cash address and I'm good to go. Easy to use. No hassles. Plus, Bitcoin Cash is stable. A payment system that's a proven store of value. It runs on robust blockchain technology so we can be sure our transactions are secured. 
I am thinking of selling digital goods like ebooks on my website and I would like to incorporate Bitcoin Cash as a mode of payment. As of now, I'm just still researching how to do that. But I believe Bitcoin Cash has the potential. Also, I'm even planning to fund my forthcoming wedding with Bitcoin Cash! I hope I'll be able to pull this through!
Hi, I am Marts! I am a writer, and aside from my stint here in read.cash, I also have my own blog - martsvalenzuela.com. I appreciate it if you pay me a visit! I plan on growing my readership as I learn to improve my craft and journey towards my passion to write and publish books that add value to people.