For me, it happened so long ago.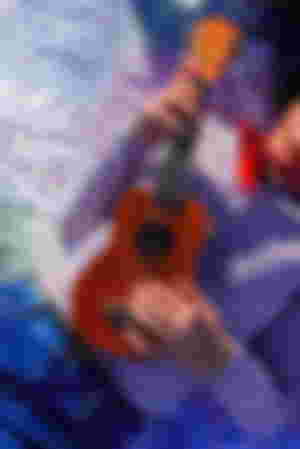 I was in 4th grade then, standing outside the door of the 5th grade class and watched a kid a year older than me playing ukulele (a small guitar- like instrument) in front of her class. Everyone was in awe including myself and I said to myself, "if I could only make music like that!" Unknowingly, my music teacher was at my back watching the kid performed too and she suddenly offered me her ukulele and told me to try it.
 "I can't play," I said.
My teacher regarded me for a moment and added the wisest advice I was ever to have: "Don't say you can't till you prove you can't."
That instant I began as a lover of music and those words of advice lingers on my mind. The next year, I was on 5th grade, my mom offered me to enroll for piano lessons. And my dad bought me this portable keyboard piano, I was so excited but unfortunately, I got a terror teacher, who would constantly bring a stick with her in class, a single missed note would mean a strike of her stick on my hand.
I was unwilling to quit. After all, I haven't proven to myself that I couldn't learn to play piano and create music myself with it. Thus, I set out to prove I could.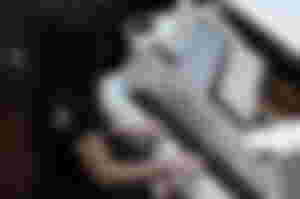 Before graduating from grade school, I had a piano recital together with the other kids enrolled in the music department.  I was able to play a complete piece without a miss, and that was "Moon River."
Until now, I can still remember that music teacher who randomly told me "Don't say you can't till you prove you can't." That might be so long ago and I might be so small to understand that the best advice I ever had would be something I would be carrying in the best spot of my mind until now.
Today, whenever I hear someone saying that they can't do it, I would give them that same advice. Prove to yourself that you can - move every muscle, use every neuron and do whatever it takes to make things work! However, if we fail, we have to get up from falling and move on. Life is all about second chances, if it's not our turn now, the next might be ours to celebrate.
Life is always with hope. Let us try to live with it every single day.
How about you, what is the best advice you ever had in life?
_________________________
If you enjoy reading this, you might also like to read:
Someday I will or Later I will
Is it a Good Idea to go to Bed at a Set Time?
Who is More Talkative, Women or Men?
What are The Things you Learn After you Know it all?
How are you Coping a Compliment?
_________________________
Join our community! Write and earn. Scroll up and SIGN UP for FREE!
Photos from Pixabay (free to use)
Photo with watermark is MINE
_________________________
#BestAdvice #Motivation #PianoRecital