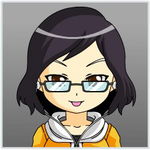 1 year ago
(Last updated:

6 months ago

)
If you have an ad account in Facebook / Meta, do not just click on any interesting sponsored ads you see. Especially when using your computer, do not click on any ads you see that has a DOWNLOAD button and will go to an external website while logged in your Facebook account. You might fall victim to an ad hack of some sort. It happened to me!!!
DO NOT DOWNLOAD and/or INSTALL ANYTHING TOO!
Do you want to possibly lose more money? Then click on their sponsored ads! For some reason there is some kind of security breach via Facebook ads. You click on one ad and it will bring you to the website. I even watched a video on that site and never purchased anything, I just closed the window afterwards. Next thing I know, yesterday I suddenly got charged P2,500 (approx. $50) for a Facebook ad!
Well I thought that was the remaining balance I needed to pay for so I disregarded it and then I receive the same charge today!!! WTF! That is impossible because all my ads have already ended during the weekend.
I thought it was Facebook who was charging me fraudulently so I reported the charges. And then I found out there is a "hidden" ad campaign running (in my Ad account) which I never created at all!!! Omg. There is a security breach somewhere. They made an ad for the same ad I clicked on!
Be careful on the things you click on the internet. Do not click on anything INTERESTING! Sounds crazy but my goodness this is a terrible experience!!
Look at this!!! I got charged three times already. I would never spend that much money on Facebook advertising, NEVER!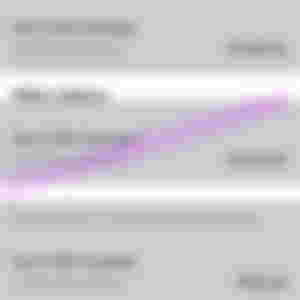 As soon as I found out, (I saw another Facebook Page added to my Ad account!) I changed my password immediately and removed the said account! No wonder I was getting charged for something I did not do!!! Good Lord in heaven! I reported the page immediately!
I also had to remove the link between my Facebook / Meta account and the payment method I had on file. Good Lord have mercy on me. Can't even buy anything new for me or anyone and this happens? I got charged on my credit card but it's technically a fraud activity! Not because of Facebook per se but because of their system that got hacked!
How to remove payment method/link? On your mobile app, click on the three lines on the top right. Next, click the gear icon, Payments, Ads Payments and then you can remove it.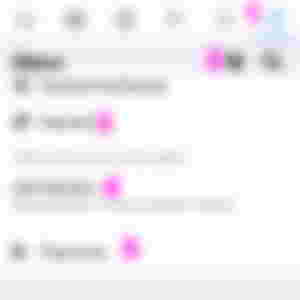 If it does not let you, then if you are using PayPal you can remove the permission for automatic payments on PayPal itself. If Facebook doesn't help you with the refund soon at least you can dispute the charges via PayPal.
Also I had to limit the Ads payment amount and such. Goodness it was like it was bleeding me dry without me knowing where it came from. The amount to be paid was growing every minute that I had to find it, stop it and pull the plug on it! Good thing I was able to find how to stop getting charged! OMG! 😱
This is the first time it has ever happened to me. Normally I do not click on Facebook Sponsored ads at all but it was about a new game from a console game popular when I was a kid.
If you see any Contra Returns related ads on Facebook/Meta, do not click on it. DO NOT DOWNLOAD THE GAME! Or just do not click on any interesting Facebook sponsored ads going to EXTERNAL SITES at all. You never know which of those will suddenly hack into your Facebook account!!!
For those who have ad accounts, double check your ads because it can be "hidden" in plain sight! Check your ad account if there are anything unfamiliar. The fraudulent ad will not show up in your Ad Center, it will only show up in your Ads Manager account.
I reported it to Facebook but look what they responded to me. I already said I got hacked and someone made an unauthorized ad on my Ads Account and this is what they told me!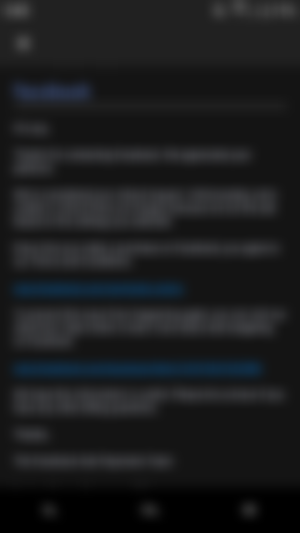 Can you believe this? I tell them I got hacked and never made that add and they tell me that? What is the use of reporting fraud and hacking if they reply like that?!?
BE WARNED AND BE CAREFUL! Always make sure to check on official and legitimate Facebook Pages before clicking on anything. Do not fall for the expensive scam! REPORTING THIS ISSUE TO FACEBOOK/META IS SUCH A HASSLE. IT IS NOT EASY AT ALL AS THEY WILL KEEP PASSING YOU AROUND AND AVOIDING RESPONSIBILITY.
Have you encountered something like this before? Oh I hope I get a refund or reverse charges in 2-3 days since I reported it AGAIN to another department because I cannot and will not pay those amounts in my credit card!!!
XOXO,
P. S. FEB 5, 2022 UPDATE:
As of Feb 2, Facebook/Meta finally sent me a message and confirmed the reversal of charges from the unauthorized ad on my account. HURRAY!!! 🙌💃👏👏👏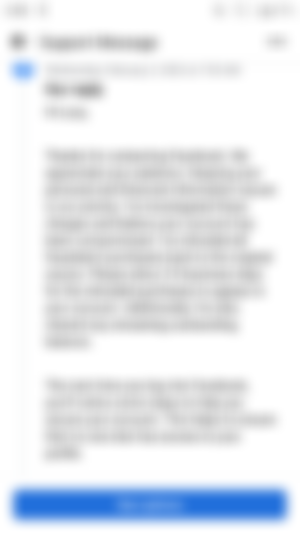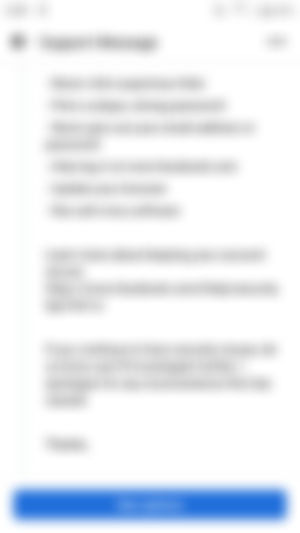 * * *
Lead image from Pixabay.
Not a member of read.cash yet? Click here to join us so you'll have some Bitcoin Cash too! Let's microblog on noise.cash as well!
Sponsors of LucyStephanie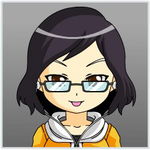 1 year ago
(Last updated:

6 months ago

)
Enjoyed this article?
Earn Bitcoin Cash by sharing it!
Explain
...and you will also help the author collect more tips.