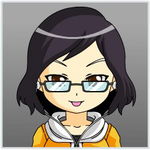 Have you ever been to Coron, Palawan here in the Philippines? I have never been there even if I live in this beautiful country of ours. 😅 Imagine, even though foreign and local tourists find it amazing I have never wanted to go there. However, fortunately I finally have an opportunity to go there at the end of this month! Hurray! 😆
If you've read my previous article you know I was in a dilemma. Well since writing it I was able to find a way to decide what to do. I asked my previous manager if I can put the on the job training (OJT) on hold. 😁 Can you guess his answer?
Well he said if I decide to put it on hold I won't have any free board and lodging upon coming back. Awww. Sad life. The living arrangement right now seems to be temporary that's why if I leave early then my accommodation will be forfeited. My stay now up to January is already paid for so if I leave early then it means the rent will not be refunded.
This means I really have to stay and finish my three months of OJT. Anyway I can always accept the real estate international agent job anytime. My manager there can always get one more agent soon (me, hehe). So if in case I cannot get hired immediately in this new career then I will just be a property agent again for the meantime.
While I would be marketing townhouses I am thinking I also have a chance to go abroad anyway. Let's see if I can mix the two careers in some way. Hahaha. I dunno.
You know when you're single and unattached you can really do anything with your life. 😂 There's no one else to think about but yourself. 😆 This is why I am trying to live a life doing a lot of things. We only live once right? Hehe.
And so as I was saying, we will be going to Palawan near the end of the month. Ohohohoo how exciting! I just don't know if I can swim in the ocean though. If the water is deep maybe I will never swim anywhere there hahaha. I will just watch everyone else swim? 😅 Who knows, we might not even be able to swim because of all the work we will do. Oh well.
I wonder what's in Coron though? I think it is where divers go or something? Oh my, I guess I will not really enjoy it that much if that's the case? Anyway I will not go there to be a tourist, we will go there for work. 😂
At least I can cross the place off my bucket list once I get there. You know, there's a list of 81 provinces here in our country that we Filipinos can visit.
As you can see above, I've only been to a few places. Sad huh? 😅 I'm not much of a traveler before that's why I haven't been able to go to a lot of places.
Most people try to complete the above list in their lifetime, like me. Some people really go out of their way and spend time to plan and go to the various provinces. I know someone who've been able to visit all of those listed in a span of 2 years I think. Wow right?
Since it will be a free trip to go to Palawan then of course I am happy to join. I know it will be tiring because of the level of work required but still it is worth the experience for sure.
I mean, look at this breathtaking view!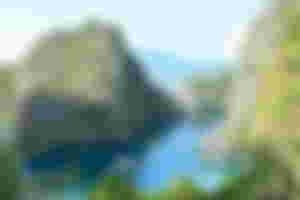 Who wouldn't want to go to such a place right? I will just try to enjoy the week long activity when I get there. Hehehe. Perhaps I will just take pictures too. 😅
For now I will just take everything one day at a time. I am definitely learning and getting used to this kind of work. It is tiring but maybe my body will get used to it soon? I dunno... 🤔
Also as long as I get back the remaining OJT money I paid for then I won't be happy to leave here. 😂 Hey this experience isn't free, I have no salary too so the only way is to get the money back from tips. Really hope I can get more than enough back. Haha.
Anyway how about you, have you ever been to Coron, Palawan? 😊
XOXO,
* * *
Coron, Palawan photo (also lead image) from Pixabay.
Not a member of read.cash yet? Come join us! Let's microblog on noise.cash too!
Sponsors of LucyStephanie