Good afternoon everybody! How are you here my friends? I'm sorry for last night, I went to bed early because of the pain I am in.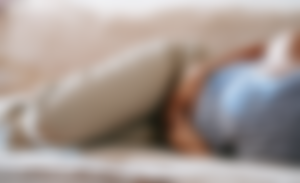 Being a girl is so hard you know. Well unlike men, I'm not creating here a bad example but this is the truth. The truth is that men only suffer during their Circumcise. Unlike us women, we suffer every month due to menstruation. Especially to those someone like me. I suffer from Dysmenorrhea every month. So much pain that I could not even dare to eat and stand. All I do is put some ointment on my lower abdomen. With that I can feel some extra hot on my belly and it can lessen the pain.
What's the worst thing here is that my menstruation dysmenorrhea takes 10 to 20 hours. And during that time I just cry and lying in a bed like I'm near to death. It's so hard. Remembering Yolanda, here in my place there are a lot of mango trees and during that time the fruits are scattered on the road, then me as the best eater, I went there even the rain is heavy but I still manage to run and get some mango. After that I went back to the house we transferred. That was morning, I ate a lot of the mango I get, enjoying the very sour taste, added with salt and vinegar with a little spicy. That moment was so nice. Looking at the green skin of the mango I realized that I already ate a lot, more than 7 and my stomach is full. So I stop eating and rest. The evening I experienced a very painful on my lower abdomen. It was then I know that it was my menstruations presence. My whole body was shaking, I lost my strength and the pain is prevailing. All I did was cry until I fainted. My grandma panicked and call anyone to help. Someone said that it is because of the mango I have. The next morning, I woke up and my grandma is worried looking at me. The moment I opened my eyes, she then took a deep breath. She gave me a cup of hot water with green leaves, she said it will heal the pain. I don't know what kind of leaves are those, but all I did is drink the said medicine. She also help me to put the bottle of hot water on my belly to reduce the pain. Later on that day, the pain is gone and I have my strength again. That was the very horrible experience I have. It was then I promised to myself avoid eating sour fruits and Vinegar.
Until now that I am in my 20's nothing's changed. I am still suffering from Dysmenorrhea but I never faint again, I never eat a lot of sour fruits. My only problem today in the present is that the pain never leaves me. I am worried for my future. What if in my future I am a hired and my menstruation will lead me to get fired because of my absence and excuses? Many also said that most of the women carrying this pain will never get the chance to have baby. How am I supposed to survive? I am very worried for my future because of my Dysmenorrhea. Therefore I could say that being a girl is never so easy.
I have seen so many girls, they're just comfortable during their menstruation, they never felt the same pain I have. How I wish I could be one of them. Who's able to go outside, hang out with friends even though menstruation day's.
My part is so painful, I cry every month, suffer every month and the worst is for how many months, years I will be.
Can anyone suggest me a cure with regards of my situation? I just can endure the pain again. I want to be free from Dysmenorrhea.
Life was so hard. Please leave me Dysmenorrhea I can't carry you anymore.
That will be all guys, I just shared to you one of my worst part as a person. I hope you guys like it.
It's raining again, be secured guys especially to those who have kids. Never let them out. Healthy is very important.
Good afternoon also to all of my Sponsors. I hope you have a great day and I am so much thankful for your trust and support.
Check them out friends they are all great!
Have a nice day everyone! Me? I never had, not until this Dysmenorrhea end.
SALAMAT ❤️