Nuggets of Wisdom : Motivational Messages
It's been more than a decade when my father met this Priest as his one of the closest friend. They might not seen each other frequently because as a Priest he is too busy, but he always send motivational messages to my father. Since those messages catch my heart, I decided to write those in a Formal Theme Book. As of now, even it's been more than a decade when I write those messages, I was still ale to preserve it and read when I want to.
For today, my objective is to share those top messages which inspires me, hopefully this can also help you in your journey in life.
________________________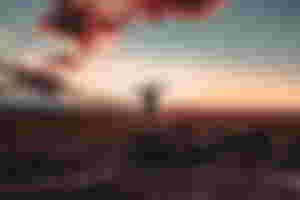 Blessed is the man whom understand that the reason for praying is not to remind God of what He needs but to remind himself that he needs God.
In reality, most people only talk to God when they need to ask for something, then after that no more thanksgiving. A man who understand the importance of prayer is better than a man who knows the importance of socializing. We should remember that God already know what's in our mind, and what are the struggles that we are experiencing and soon to experience. Prayer is the form of communicating God, not to make him as our credit card or genie, but Someone who is always there in every situation of our life.
Do you know what is the first blessing you receive from God everyday? It's when you open your eyes because it's a constant reminder that God gave you another day. To be better than yesterday.
Not every morning is good, there are some instances that we have this bad morning, and it's normal it is part of our innate emotion as a human. But then, bear in your mind that every morning is another chance not to change what happened yesterday, but to make that day a better one. Don't forget to thank Him, there's a lot of people asking for life but ended, God gave you life without asking it, so better use it for a good purpose.
Life is very beautiful. Don't focus on how many times you feel worthless, unloved, left behind and cheated. Instead, think of how many times you stood up and took the courage to let go, move on and live again.
This is in the part of thinking positivity. Don't let your mind and heart consume negativity, but instead gain love, hope and faith so that you can have a better life. As I've said, it's okay to be sad, but don't let that sadness give a negative effect in your personality.
Certainly, hard time will always reveal true friends. So if you are experiencing those hard times, rejoice. You will be able to separate those who are true to you from those who are just there for a joy ride.
I was reading articles the other day when I came up with ArticLEE's article about friendship, in there I leave a comment saying the same thought as it reminds me of this quote. Mostly, our reaction everytime we are experiencing challenges is that, "why my friends are not here?", but the real question is "is they're your real friends?"
Some important things weve learned in our walk with God. To give even when we ourselves are in need. To encourage even though we're in pain. To smile despite our problems. To be there for someone even though we're desperately seeking for help.
Life is not all about taking but about giving. Never ask anything in return, do your best to help as long as you can. Life teaches us many lesson, there are cases when we have nothing; no money, no job, doesn't have someone to be with and struggling with many problems. But in every darkness that you're experiencing, make that as an opportunity to shine yourself. There are so many people having bigger problems that you're experiencing, be the instrument as their light and hope.
---
To end this, I want to share this manifestation to everyone. Give everything to God, let the universe brings you the positivity in life.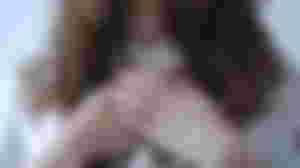 Starting today utter silently. Blessings to yourself and say,
I am healthy, I'm protected, I'm well and able, I'm financially wealthy, I'm filled with the Holy Spirit, I'm deeply loved, I'm highly favored, I'm completely healed, I'm at peace, I'm happy, I'm extremely blessed by God. In the name of God. Amen.
May the blessing showered upon us. Keep on going everyone, the real battle is in our mind, don't let those negative thoughts defeat you. Turn yourself into good and everything will follows.
________________________
Flexing my sponsors, people who guide and support me throughout my journey here. You guys can check them too:)
---
Images were edited using Canva/PicsArt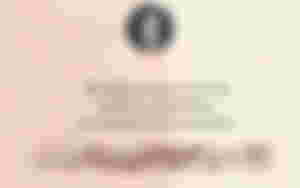 -Ling