Howdy folks 🤠 how are you today? Does anyone else feel like this month is dragging itself like a snail to get to the end? I mean it seems too slow for me when compared to last month but at least it will be ending next week. I think the reason why this month seems slow to me is because of the tragedy that befell crypto, the great crash happened this month and most tokens haven't recovered yet.
Speaking of recovery, it seems BCH is going back to coma, the situation looks critical right now coz the price is currently sitting at $190. It seems we are in for a very rough ride that will probably last for several weeks (or even months!). Just remember to keep hodling, things will get better one day 😉.
Now to the main topic (that will probably piss you off 😆). I was browsing through nairaland to keep myself updated on the things happening around the country and the rest of the world when I came across a post with the title "See The Message I Sent To My Uncle In America And He Sent Me ₦30,000 ($60)". I thought it was one of those posts where the person got more than what he expected and he is going to show his appreciation but it turned out to be the opposite.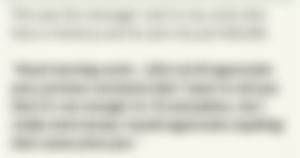 The little sh*t is feeling very entitled! I was confused when I read what he wrote, then I got pissed off when I discovered that he didn't even appreciate the money his uncle gave him and he wanted more. The uncle has previously helped him (judging from the part where he said "I appreciate your previous assistance") but he is still not satisfied.
His uncle is even a very kind person, if I got that response from a relative I sent money to, I am going to block that person on all platforms and make sure he can't contact me ever again, it's a very foolish thing to do. Living your life and putting all your hopes on someone abroad that isn't even your parents is not wise, and then the person even decided to help and he is still feeling ungrateful.
Some people in the comment section had to tell him that his uncle owes him nothing and he should be very grateful that he even got that amount from him, as so many people don't even get that luxury, but he was still adamant and kept on saying his uncle is abroad and should be able to send more. I was just reading his replies to people's comments and I felt like smacking him through the internet 😆
While some people are trying to advise him to be contented with the little help his uncle offered, some others are raining insults on him for being too entitled and ungrateful, someone even said he should use the money to go buy orange and hulk in traffic 😂.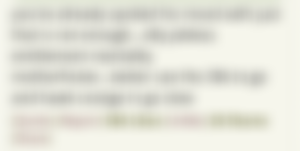 And some people took the insults to the extreme, like I said it pissed off a lot of people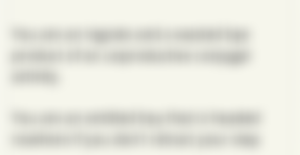 I wonder what makes him feel his uncle owes him a large amount of money or something. So many people think that if someone is working abroad, then they are automatically rich and should be able to send them money anytime they want but they forget that most of those people over there have to work their ass*s off just to make money and they aren't doing it just to send it to one lazy and jobless relative in their base country.
The truth is that most of them haven't had to work and see how "easy" it is to make money, then they will know the value of even $1. If someone was to give me $5 right now, I will be very grateful that I might even cry just to show that I truly appreciate and know the value of the $5, I know how hard it is for me to even make that amount.
The problem that these entitled individuals have is that they haven't put themselves in the shoes of their helper. Just like the boy I talked about earlier, has he thought about what the uncle has to go through daily just to make money? The uncle probably has a wife and kids he is taking care of as well as other members of the family, but the young brat is worried all about himself, and he even has parents! 🤦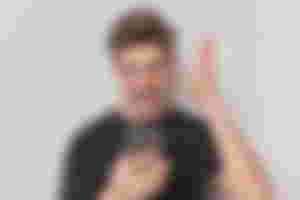 How do people even do this? I mean this entitlement of a thing, how do people do it? I have never been entitled and I had to work for most of the things I own. I don't even know how to ask for favors and will rather grind day and night just to get what I want, just like I am doing now just to make enough money to buy myself a laptop. I have rich uncles and aunties I can just call and they will send me the money for a laptop, but I ain't going to do that.
I wonder if entitled people have no shame (of course they don't), it always looks like they are trying to take over someone's money and tell them how to spend it. I have read stories here on nairaland of people that lost their father or mother or even both parents at a young age and had to work very hard just to survive, they didn't have anybody to depend on but today they are still alive and doing quite well for themselves.
Laziness should never be rewarded because that's the worst thing you can ever do for a lazy person, it makes them too comfortable and to remain in that comfort zone. That 19-year-old boy is still living in his comfort zone and hasn't fully understood what life is all about. I just hope he doesn't realize it when it has become too late already, he is still young, and now is a good time for him to change his mentality and start working on himself, instead of depending on one rich uncle somewhere.
Thanks for reading 💖💖💖
Tuesday May 24, 2022