Howdy folks 🤠 how are you all doing today? How was your Saturday? Today started very sunny and I was complaining about how extreme the sun was but it suddenly rained later in the afternoon, and I'm talking about a very heavy downpour of rain, that's just what I needed and I will always prefer that to a sunny day.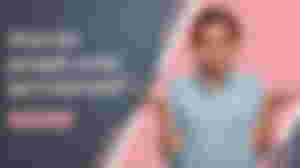 I read a sad post earlier today that got me wondering; "what do people even talk about before they get married? What characteristics do they look out for in a potential partner?". The post was about a man that killed his wife because of an unexplained 10 million naira (roughly $14, 000) in her possession, he accused her of hiding the money from him and while they were quarreling about it, he hit her on the head with a hard object and she died instantly.
Apparently, someone sent her the money but she didn't tell her husband about it and he found out from someone else (I will come back to this later). He got angry and started questioning her about it, that was how they started a heated argument and she lost her life in the process. One of the neighbors in the house said the couple always have arguments and sometimes the man beats up the wife, it was at this point I started asking the question that birthed this article.
This is not the first time I am hearing about a man beating his wife to the extent of killing her, and I have also heard cases of wives killing their husbands over a little misunderstanding, simply because they can't control their anger. Now my question is; didn't the other person see this bad character in their partner before getting married to them? Or was it an arranged marriage?
I have heard people say that some people pretend during courtship and only show their true character when they are already married but I believe that no matter how a person pretends, they will certainly be instances where you can catch a glimpse of their true self but most people will choose to ignore it and attribute it to maybe stress or mood swings.
Some of those people choose to be blinded by their love for the person to the extent that they choose to ignore the little red flags before getting married, they try to justify it by saying "nobody is perfect" or "we all have flaws". If a man is already slapping you out of anger before you are even married to him, doesn't that already spell doom for you? But instead, some people come up with excuses and they end up regretting it later on.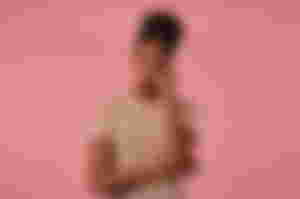 I made mention that the husband only found out about the money from someone else, what did the person aim to achieve by telling the husband about some money that doesn't concern them? Some people thrive on spreading gossip, they love creating chaos and pulling down families, why meddle in the affairs of a couple?
The truth is, anybody will get angry to hear something about their partner from someone else when they should have heard it first from their partner, and for the wife to keep such thing from her husband shows that the couple has been having problems, in addition to the fact that their neighbor also said they are always quarreling.
It's just too bad she lost her life over such a small issue, coz it turned out that the money was sent to her by a relative who lives abroad and wants her to use the money to build a project. The couple should have talked about it maturely and it shouldn't have taken them more than 30 minutes but instead, they resorted to fighting, now one is dead while the other will spend the rest of his life in prison.
Thanks for reading 💖💖💖
Saturday October 15, 2022