Time check! 1:04 AM..It's Saturday already! Fourth day of December, 2021. I can't sleep yet so I took my phone and started typing some words and this topic suddenly sparked!
Admittedly, I have a very short temper when it comes to my kids. I believe stress and lack of sleep is the major factor. But I don't have a choice. It's like at the moment, I am trapped on those situation.
Working from home while taking care of my three kids is really exhausting sometimes. I don't have anyone to talk to aside from my husband of what I currently feel or about what I am going through.
There were times that my husband is listening willingly to my rants about our set-up and about my stress level. But there are also times that he is opposing all of it!. And during those times that my husband couldn't understand me and don't want to listen to me anymore, I really felt so alone. I don't have someone to talk to, I don't have someone to release what I really felt inside. Despite all those hardships, I still need to compose myself whenever I face my work. And that brings additional pressure to me whenever I am into that situation.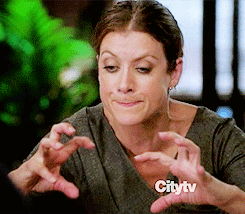 There are lots of times that I am in a call when suddenly my eldest son and daughter do some commotions. They often fight. They fight over our television's remote control, they fight about the food, they fight about everything!.. and so as my youngest son. Both my son sometimes or I think I would rather say often times have quarrel with my only daughter...I am not sure why as well.
Most of the times, those commotions between my kids triggers my Momster to come out. I don't like it to be honest!. I cannot even imagine the aftermath guilt that I am feeling inside. I don't like to yell at them, I don't like to screw them, I don't like to spank them. But, I just can't help it!.. I am a very short tempered mom!.
One time I overheard from my son's online class, his teacher asked them:
"Who amongst you have feelings that you are not the favorite of your mom and dad?".
Guess what? My eldest son raised his hand..So his teacher asked him, why do you think you are not favorite?
And then my son answered "Kasi po palagi ako ang inuutusan saka ang unang pinapagalitan"..
I felt so guilty when I heard that. I know it's not his fault being the eldest, but he is the one who should adjust against his siblings because he is more mature than them. He knows what is right and what is wrong already.
After their lesson, I tried to explain to him the reason why do we always ask him to fix their bed, wash the dishes and mop the floor. Why not his youngest brother or his younger sister?...
We tried to explain the reason why we wanted him to learn the basic house chores. So that when he grows up, whenever he goes, whether we (his parents) are around or not, atleast he knows what to do and how to deal with the situation is
We also tried to explain that being the eldest, it is his main responsibility help us to take care of our house. It is his main responsibility to help us take care of his siblings when we are busy with house chores. And that eventually, when his sister and his youngest brother came to the right age, we will also teach whatever we taught him to both of them.
In fact, we already started it with his younger sister (currently 7 years of age)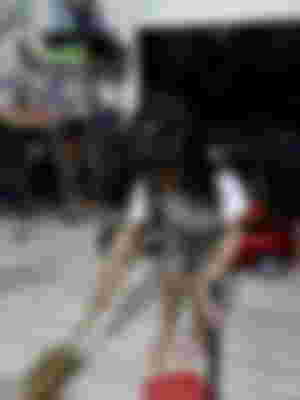 Every after meal, we ask my eldest son to wash the dishes and then at the same time, we also ask our daughter to sweep the floor so that my eldest son wouldn't feel that we are unfair to him.
---
I know some of you is already judging my parenting style or technique now.
I know that it is not right to always yell at my kids. Like I said, I knew it, but I just can't help it most of the time because my patience is very short!.
But I am trying!..I am trying to be calm at all times.
Sometimes, I manage to remain calm but there are times that I just can't control it and it just suddenly burst to my kids.
And I felt so sorry about it. The aftermath of allowing the momster me to come out is always the GUILT inside of me.