Exhausted in Worthwhile
Date: May 03, 2022
Author: JustMaryel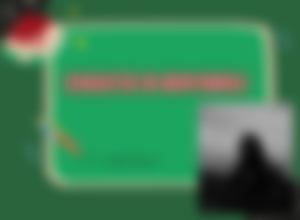 A busy Tuesday read cash citizen❣️. The most precious day aside that it is a Eidul F'tar for our muslim friends and is also my Mama's 53th birthday. I always mention it in previous articles which makes me busy this few days. So, this is the end of my inactive mode hahaha. Gosh, what a start up for this May but then my reasons are valid co'z I didn't want to miss any moment.
Exactly 4 o'clock in the morning I consciously awake due to mosquito bite which makes me irritates but then I suddenly remember that today my a special to the woman of my life. We gathered together to perform our serenade to welcome her birthday with so much happiness. She was shocked and thought that we were just dreaming though we had crooked voices na talagang sintunado . Despite our voices we saw her blast joy. We continued by giving messages and wishes together with a white candle that symbolizes that she is our light who always guides us. We even jokingly tease her to have a new husband which we know that she will not look for because her love for Papa is everlasting. After giving our wishes, we sipped a coffee to make the time pass.
At 6 o'clock as the sun rises, my sister goes to the public market to buy all the ingredients we need for our food preparations. While awaiting her, me and my niece decided to do our decoration session that makes our patience run out of dahil hindi dumidikit though we were using double sided tape. Talagang nalalaglag siya nag kusa kagaya ng pagkafall ko sa kanya, errr hahaha. In the end, we changed the setting into my sister's house which turned out to be good dahil dumikit na talaga and to make it more secure this time we've been using stapler. Finally we've done and the final output is the picture below. It is our great achievement to create that design because we are both not into designing.
The moment we finished the design, ate already arrived with her groceries and started to cook different viands. I took the opportunity to take a bath for me to proceed to our next plan. By the way, my other nieces collect and edit those video greetings from Mama's mother, Mama's sister, Mama's nieces and us her children. Everyday is quite busy with worthwhile things though we are all sleepy but we manage to stay awake to execute our plan.
After taking a bath, I made another surprise. It was supposed to be a money cake like what she wanted but I decided not to order a money cake for the reason we already have a cake and ordering money cake will add more fees that we can add into the money we plan to give. As an alternative, I used an umbrella where the money will fall once it is open. I wrapped the money in the cellophane to secure and connect it.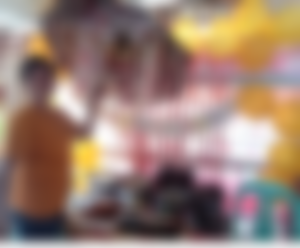 When everything is done and ready, I officially started by presenting the video's greetings which makes Mama cry in joy co'z she never expected. Afterwards blowing the candle and giving her our small gift that burst her joy. To end the celebrations, by praying to her and eating time which is my favorite part of all the celebrations.
Allow me to take an earlier exit co'z I really need to take my sleep with this busy rambling with a worthwhile exhaustion. 
Thanks a lot my dearest sponsors❣️
---
Recent Articles:
Photos are originally mine.
Lead image is mine edited in Canva.