Sunday Hustle Rambling
Date: May 01, 2022
Author: JustMaryel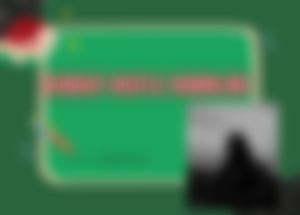 A blessed Sunday read.cash citizen❣️ Old people believe when new month arrived and it is exactly at Sunday day they believes that month is a month blessing especially when you dedicate that day to God by going to church to attend a service. I've heard from our neighbor who is already old but then it is a matter of working hard to achieve and unlock more blessing in our life by acknowledging God with all our work. Graciously, God blesses those people who did their best.
May 1, 2022, another Sunday where I need to activate my mala flash moves co'z I barely woke up at 7 o'clock due to late sleep yesterday to finish my midterm examination and submit before 11:59 pm. I am back to being a zombie again and again. The moment I glance at the time, I know that the flash is next to happen, though I can feel dizziness and my body wants to sleep more but sadly I immediately take a bath to awaken my system. Ready to go at 7:40 am which is already quite late as the service starts at 7:30 am. Somehow, I felt ashamed entering in the middle of the service but then I just smiled and walked confidently thinking " I am here because of God".
At 9:45 am the service ended with some take away about the communion where Jesus Christ paid all our sin by being nailed at the cross due to His great purest love. I even touch with choir songs saying " He first chose us though there are times that we feel unlovable and uncare but His love remains true".  A kind of love that is hard to find especially during these days where some people call after the flesh.
By the way, before I left the house Ate (the OWF one) informed me about her money transaction so that I could get it through Palawan express and do the thing that money is allocated with. You know, paying debts, getting her jewelry in a pawn shop and doing the budget for the rest. No one knows that she sent money, especially Mama. After I got it, I decided to bring half a sack of rice co'z we are running out of stock. My savings is what I used to pay and the money she sent is still untouchable until this moment.
Month of May is a month of Mama which is the third day of the May it's her natal day reaching at the age of 53 years and it is a holiday "Eidul Fitar". Her birthday is what encourages me to grind and grind for me to offer something on that day and to execute our plan. Our initial plan was to do the same last year by serenade her at 12 midnight and each of us will give a message and continue the celebration at lunch time by having a small gathering but my sister who is in abroad suggested instead of 12 midnight we will make it at afternoon time for her to be part because it is her rest time.
Tomorrow my initial plan is to buy some birthday designs including balloons, numbers and curtain foil. Lastly, to withdraw my earnings as my portion though I want to have a money cake but the budget can't make it hahaha. Let me take my early rest  co'z my eyes are quite abused and my head is spinning.
I'll catch up tomorrow.
Thanks a lot my dearest sponsors❣️
---
Recent Articles:
Lead image is mine edited in Canva.