Tears of joy
Date: July 10, 2022
A tears is a transparent fluid that flows from a part of our eyes. Sometimes it will fall without permission from the owner ot the eyes. It usually fall when we are crying. We cry and tears fall because of many unexpected circumstances in our life but there is also a tears of joy.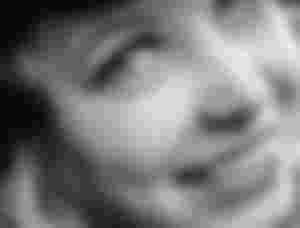 Yesterday we visited one of our brethren who got sick and just came out from the hospital. Visitation, talking to them for we a while, sharing some experiences and offering a prayer for them is a way of comfort and support. They were so happy with our presence and we found out that the wife will have her birthday today.
We organized a plan to serenade. We agreed to wake up at 4:30am so we could go there before 5am but I woke up 5:01 lol. I contacted the serenading team and other brethren who wanted to go with us. We plan to bring something for the celebrant as we all know that they have a financial crisis since one member of the family got sick.
Some of us bought cake, some baked a cake, some brought Milo and sugar, some brought "ibos" (a glutinous rice with some salt put in the coconut leaves), and some brought loaf bread.
When we were there we had a short program like this: Opening song, opening prayer, musical offering, a short message, wishes and prayers, response of the celebrant, closing song and closing prayer.
During the message, wishes and prayers, the celebrant cannot stop her tears from falling. She said it was a tears of joy. In her 54 years it was the second time that she had been serenaded, she was still 21 years old the last time she experienced it. Her tears keep on falling as her husband, son and daughter gave a message of thankfulness for all her sacrifices as a wife and mother to their children.
She was so thankful to let her experienced the feeling of being serenaded again after 33 years. She said that she has an unexplainable feeling that moment and keeps on thanking us and above all thanking God for the another life she received from God.
After the short program, someone prayed to thank and bless the food we brought and we all partake and enjoy it.
She blows a candle and thankful for the two cakes for her birthday.
Serenading is something special. It could make someone happy. We usually do it during a birthday. A celebrant will always feel more special on their birthday because of the messages, wishes and prayers given and offered by the brethren and above all given by the family members.
The celebrant as well as the attendees could look back how great God in our life. It will enable us to thank God for the blessings He had showered upon us.
I am always grateful for these wonderful people who keeps on encouraging me to keep going in this amazing platform. I would be more happy and thankful if you will fill this block too.
Thank you for reading. Till next time.