People with disabilities
Date: July 05, 2022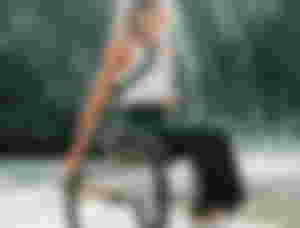 Everyone has abilities and even people with some disabilities have numerous abilities too. Sometimes people having some disabilities have a lot of talent than others.
Last Thursday my son had an accident and I wrote an article about it last Friday with a title Accident is everywhere.
His foot was injured because he accidentally step on a steel matting. He cannot step and he cannot walk straight because he cannot use his one foot.
Everytime he wants or needed something he will call my name. The things that he can do alone before, now he needed my help to do it. When he want to pee, he calls my name and I will bring him to CR or bring some thing where he could pee. When he want to poop, he will call my name again and I will bring him to CR. He can hardly poop because he cannot do his usual position which is to squat. There were times that we will go back and forth to the CR three times before he is done.
Before he could take a bath alone as long as the bath soap and shampoo is ready but after the accident I need to assist him. He can go from one place to another by jumping using his one foot.
I felt sad about his situation. I told him to follow my instructions next time to avoid accidents. He cannot play those games where he needed to run and walk and stand for a long time. So, during those days, he just write, draw, color and play some games just sitting on the chair or the floor.
When we cannot do the things we usually do because of some injuries or disabilities, let's try to find other things to enjoy. In trying other things, we may discover the hidden talents that we have or we can learn new skills to do.
While assisting him, I thought about those people with disabilities. I know they are having a hard time doing something at first but later on they are used to it and then they can do whatever they wanted to do. I salute to those people with disabilities who still pursue their dreams and goals in life. They are the people with positive outlook in life that never ever allows disability to hinder what they wanted to achieve.
I also thought about the parents having a child with disabilities. I imagine how caring they are to their child. I thought how long their patience in dealing with a child with disabilities. I know they have a lot of sacrifices.
To those parents or guardian of a child or person with disabilities, you might feel weary sometimes and you might lost your patience in dealing with them, but I know you don't want to surrender because you love him/her. May our almighty God will give you enough strength to carry the burden. May He give you long patience to deal with them. May He provide your daily needs.
For now, my son can walk alone while using his injured foot just tip toed. He can now run and even can dribble the ball standing and he never jumps to go from one place to another. Thank you so much Lord and thank you for your prayers.
Thank you my wonderful sponsors for always encouraging me to keep going. Thank you sis @alicecalope for the renewal of sponsorship.
Don't forget to hit like and subscribe for more articles. Thank you also for supporting me through your upvotes. Thank you my dear readers and commenters, you don't know how happy I am seeing you in the comments section.
Till next time see you around.
If you want to read more, just click HERE. You can also reached me in noise.cash through THIS.
Lead Image: Unsplash