It's my birthday
Date: August 14, 2022
Birthday is a special occasion that we celebrate once in a year. This is the date when we was born. A day that our physical age added another one more year.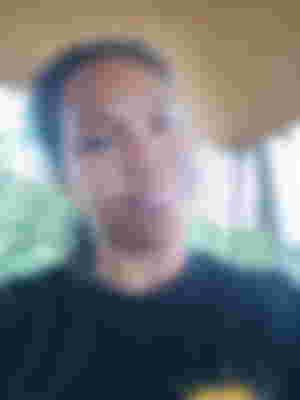 Some celebrate this with a great feast, others celebrate with lot of foods, others celebrate by going out and unwind in the beach, in the mountain or any tourist spot that will relax the mind. Some will go to the mall, to the restaurant, to a fast food chain. Some celebrate it with prayer and thanksgiving. Most people celebrate it with family, friends and relatives.
Birthday is a special day to offer special prayer and special thanksgiving to the giver and owner of our life.
I started my day with a prayer. I talked to Him who is the giver and protector of my life.
I offered thanksgiving for the gift of life. Because of His protection I have another one more year to celebrate. He protected my life since day one until today.
Good health
We all know that health is wealth so I really asked God for good health. We really need good health for everyday because we cannot do anything if we are sick. We cannot do a simple step towards our goal if we are lying on bed because of sicknesses.
Knowledge and wisdom
We know that He is the only source of wisdom. So, I asked Him knowledge and wisdom that we need everyday, to help me to decide what to do, what step to take and above all to help me descern what is right and wrong.
I also need knowledge in writing an article so I can continue to share my thoughts to you.
Strong faith
I am asking God to strengthen my faith as I really need it. There are times that we almost stumble because of problems, trials, challenges and temptation. Let us strengthen our faith with God's grace.
Guidance
Sometimes we are following and stepping to the wrong path, that's why we really need God's guidance in everything we do, we think, we listen, we see and even what we eat and drink.
Peace and happiness
In God we can find the real peace and happiness. He can give us peace of mind as well as a happiness deep from our heart so, I asked him peace and happiness.
Blessings for everyone
Lastly, I asked Him to bless us abundantly with good health, long life, happiness and peace of mind. I also wish that He will give all our needs and give us the desires of our heart.
---
I may not have a lot of money to have an expensive birthday celebration but I am so blessed to be able to wake up today with good health. I am blessed to have my fmaily with me who are always there for me. I am blessed to have a brethren and friends to be with me anytime I need I need someone to talk to. I am also blessed to have you my read.cash family who are always here to read my article. Today, in my birthday I wish that God will bless all of us.
How about you friends? What are your prayers on your birthday?
To my friends who always read my article, I thank you so much for your likes, for your comments, for your upvotes as well as for your sponsorship. I appreciate it much.
Thanks for reading, see you again next time.
Lead Image from Unsplash