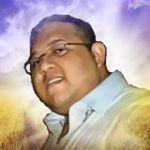 A person's identity is built from a process by which people create their own image and consolidate a set of beliefs about the type of person we are and the properties that differentiate us from others. In fact, permanence refers to what we are, being at all times that "being identical to oneself". Singularity gives us the certainty that we are unique and unrepeatable, it is the reference point on which we differentiate ourselves from others. It is built based on the different interactive, situational, socio-historical and cultural contexts in which we move on a daily basis. In order to be formed, it not only takes as reference what happens inside us, but also takes into account our interaction with the environment.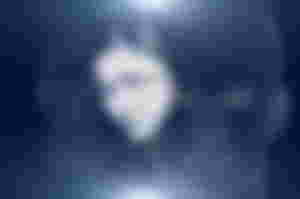 In this sense, its construction does not only come from the subjective reality, but also from the social reality. This is an interactive process, where we relate to the social world, the others have an important role in the construction of what we are, since in order to delimit our identity, we require another person to reaffirm us as different from the very moment we get involved in the social reality and become an individual, we demarcate what we are, that identity that configures us. One's existence depends on that of the other. I am me, to the extent that I can distinguish myself from another and can reaffirm myself as a different and singular individual, with its own history and its own baggage of meanings and interpretations.
 In the same vein, experiences play a central role, since they shape our way of feeling the world and interpreting it. With each of these interpretations we shape our particular way of understanding ourselves and the world. This whole process begins in childhood and consolidates in our adolescence. The experiences we accumulate and the meanings we give to them readjust and consolidate our personal identity. As time goes by, other identities such as gender, sexual, social, etc., converge in it. All this together makes us what we are, identity is an important feeling for most of us, because it provides us with belonging.
 So, the function of identity is to maintain our psychic balance through two actions.  First, to give us a positive appraisal of ourselves, and second, to adapt to the environment in which we live. People who have established their identity in a more stable and mature way adapt better to different social situations, relate more easily to others and have greater self-confidence. However, identity is never definitively established and there is always the possibility of experiencing identity crises in adulthood. Generally, when we speak of personal identity we refer to something similar to self-image. It is the set of characteristics that define an individual and allow him/her to recognize him/herself as an entity distinct and differentiated from others.
 In conclusion, we must learn the difference between social identity and personal identity. The difference between them is that social identity links the individual to the collectivity of which he or she is a part, while personal identity identifies him or her as a unique individual. These differences are important, since social identity plays a central role in the constitution of personal identity, either by inheriting values to the individual or by serving as a system to rebel against or to oppose. Personal identity is the individual perception that a person has of him/herself; it is the consciousness of existing. It is a series of data acquired throughout life, capable of shaping the pattern of behavior and personality. It is a very important social integration skill, since, without its presence, a human being would not be identified.
Did you find your personal identity easily?
---
Disclaimer: I would like to let you know that English is not my mother tongue, I may even make some mistakes in the elaboration of sentences in my posts. Feel free to correct me attentively. It will help me in my learning process.
---
I especially want to thank my loyal sponsors for their unconditional support. I truly wish them the best this world can give them. I would also like to invite my readers to stop by and review your content, it is very interesting and valuable.
---
My most recent articles:
Bond between mother and daughter.
---
You can follow me on:
Facebook - Instagram - Youtube - twitter
---
My Blogs: