Jaga As A Fur Surprise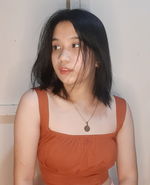 We now don't have any pets at home since I lost my best friend Vana and our cat a while ago. We lost two of those playful pets in our home, so it wasn't as lively as it once was. My mother truly doesn't want any pets, but it was actually my brother who decided whether or not we should acquire another dog when he was younger. But that was before my elder brother already has his own family and he doesn't live with us anymore so I was the one to ask if I wanted to take care of another dog once again since Vana had been gone for a long time and now.
My older brother has frequently suggested that I get a new dog, but I have sworn against it. When it comes to this, I suddenly find myself in a completely different frame of mind perhaps I still haven't recovered from losing Vana and am still not ready to fill his place in my heart. Even my friend suggested this saying "you will not replace Vana, you will just get a new companion". I know that I'm still not ready, that's why I don't want to have a pet right now.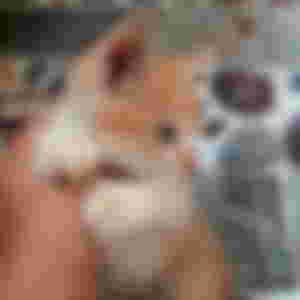 Earlier I got a message from my friend, Dianne. She's offering me this newborn kitten that was apparently her aunt's, but she claims they have too many cats and just give the kittens away. I initially turned it down, but I can't help but want to surprise my sister. Although I'm not a cat person, my sister loves them, so despite my dislike of them, I accepted the kitten that Dianne gave me. Of course, this was due to my desire to surprise my younger sister.
I still take the kitten even though I fought with my inner self over it. According to Dianne, the name Jiggs was originally given, but they changed it to Jaga since they thought it was a girl. My sister is happy to have Jaga at home now that she is acclimated to cat food, so I got cat food right away.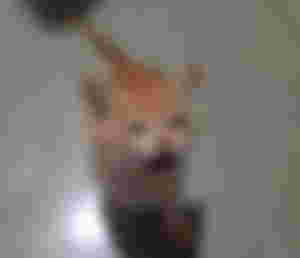 We initially believed Jaga had a sluggish demeanor like any other home cat with a spoiled attitude, but I suppose first impressions may often be deceitful. After a couple of days, Jaga started to feel more and more comfortable in the house, and of course, his enthusiasm began to show. It appears that this year will be pricey for cat food because Jaga is also a little rowdy and my brother showers her with food every time. To prevent having extra duties, we continue to train Jaga to go potty outside the home.
---
Disclaimer: I am neither a psychologist nor a financial advisor, and all of my pieces were done for entertainment purposes only. What I've written here is merely my personal opinion, and any statements made are based on my personal views and should not be taken as fact. Always do your due diligence.
Support and Follow me here:
https://read.cash/@GelayyLumiere