"Read.cash: A helpful platform indeed!"
Sponsors of GarrethGrey07
April 01,2022
Blog#196:01
•••••••••••••••
Hello there my lovelies, we are already on the fourth month of this year of 2022. Any progress to brag on?😁. Anyway I wish we all have a great and productive day today, it's Friday and Thanks God anyway.
The sun is up and so don't forget to drink plenty of water.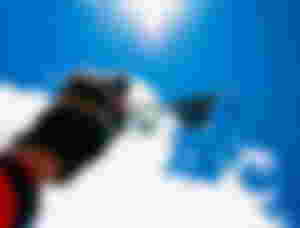 Anyway since today was the first day of April, I did settle our bills already. It was very important and so I did it very early this morning. I don't wanna receive any disconnection notice in the future, so I need to be a good payer 😁.. It's a serious trouble to us if it happens.
I'm indeed grateful, that because of read.cash I can settle all our bills for the month of March. From our house monthly amortization to our water and electric bill's.
My partner's salary was still on the fifth day of this month and so even it's already April, I'm still the one who's paying our bills for march.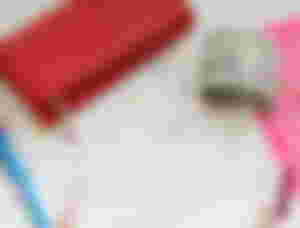 I'm already broke actually, and yet I still need to wait for four days to survive this stressful days🤣. It's funny how it happens and you know what? This is the very first time that I experience being broke and empty pocket since I started earning my own money. But then with a serious responsibility in my shoulder too, and so I can't help myself but to get stressed😂.
Imagine if there's no read.cash, how can I help my little family? How can we survive in this hard times.😁
However every night before my eyes close, my mind is already busy doing Math, lol. Budgeting makes me feel stressed. And since I don't like math, I can't love calculations 🤣. If you know what I mean, I think you can understand me, but if you can't, well it's simply because my budget is very tight this time and so every day I always do mathematics 😂.
With this experience, I can eventually say's that this is the reality of life 🤣😂. It was indeed hard. I came from a poor family, but those times I'm still dependent to my parents and so I never knew how hard the life before was.
But even though we're poor, we still eat three times a day and yet we still have some snacks in the afternoon and it was also everyday. So I can't literally say's that were totally poor, charrr. Well, those times where the times that I still don't know the important value of (x), I mean every cents😅. Those times where the times, Candy's are more important than rice to me, lol😁.
As a kid do you also like candies? Well I do🤣.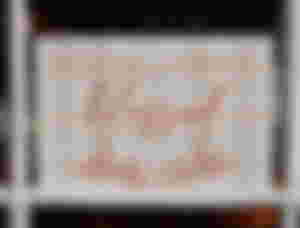 Further, I am really grateful for read.cash, this is our way of survival for the whole month of march. As you all know, we are living separately with my in-laws and so we are striving by our own. So I can only imagine if I didn't pursue my blogging journey, for sure we are already have some debts right now. And when my partner salary came, all the money will surely be sent to pay for our debt's. With this I can finally say's that I really made the right decision when I joined read.cash.
In hard time's like this, you really can't guarantee that someone will help you or you can get some help from someone. You can't actually relay to someones help either.
Base on my own experience, nowadays you can get the help that you need, but you should also expect that it has something in return. A favourable favour to be ask, which you can't decline in the first place, as you need to show your gratitude for the help that they lend on you.

I came to that situation where I need to serve my own relatives and be their servant, as I need to show my gratitude for their help to my family. And so from that experience, I learned to be independent and stopped relaying to the help of others just to survive from hard time's.
It always feels good if you are financially independent, and be prepared for hard time's. So Savings is very important, no matter how small or big the amount was, just save for the future.
I would like also to express my gratitude to all those who never get tired of supporting me. From my sponsors, upvoters likers and commentators, thank you so much guy's for making my articles alive with your lovely comments. I will continue to support you for the way you supported me. Let's all be successful together.
And to our dear green baby, (@TheRandomRewarder ) thank you so much for always motivating me and for your never ending support to all of my articles. You are indeed the reason why I continue striving for my dreams.